At least based on my few years studying the markets and looking for information I can confidently say that if you want quality research at great quantity without paying and fees, you will hard pressed to find anything that is better.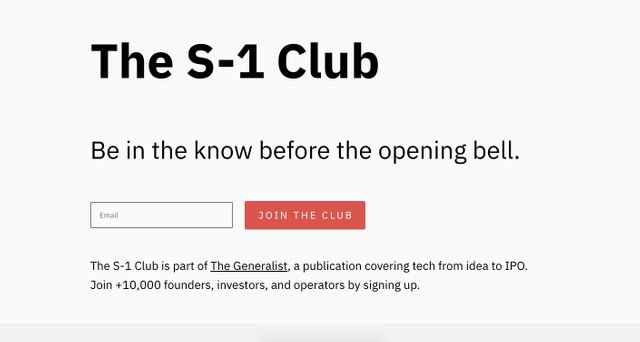 The S-1 Club exists to provide accessible analysis of game-changing companies before they IPO.
We do that by bringing together the sharpest investors, operators, analysts, and academics to dissect the most significant S-1 filings. Then we share our thoughts publicly. All so you can be in the know, before the opening bell.
If you are not convinced about the quality, take a good read at this analysis on Palantir. It is the best analysis on the company I have found on the internet and it is all available for free.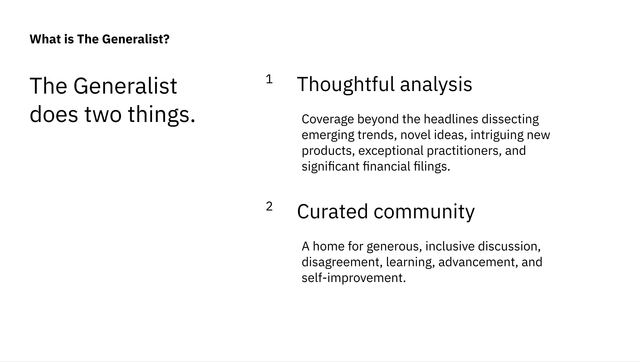 Again, just click the link above and start reading some of the articles. Even just take 5 minutes to skim through an article and you will find tremendous value for $0. You can provide your E-mail if you want. Simply having the website bookmarked is enough for me.
Posted Using LeoFinance Beta