Read this post on TravelFeed.io for the best experience
---
I were in Banda Aceh for three days to attend a meeting on drug resistant tuberculosis at Permata Hati Hotel. I've already told you about the meeting on my previous posts. Today, I am going to share with you my experience to have lunch at Warung Hasan Restaurant: a famous traditional Acehnese restaurant in the town. Almost everyone will visit this place when they travel to Banda Aceh.
I and my friend, dr. Syahmahdi. He is my close friend, he stayed in Tapaktuan, South Aceh district. The second day I were in Banda Aceh, I and Syahmahdi had lunch at Warung Hasan Restaurant. I drove my car to the restaurant. It's located at Batoh village, not so far from bus station. The restaurant is the second branch of Warung Hassan. They have already had three branches in Banda Aceh. Driving about 20 minutes, we arrived at the destination.
Upon arriving at Warung Hassan 2 Restaurant, we took a seat there. There were a lot of guests that afternoon. It was lunch time. So, it's normal to meet many guests there. After taking a seat, a restaurant staff started serving everything on our table. So we don't have to worry about the menus, they will serve everything to our table. We could just have a seat and wait for the service. You will pay everything later, after you finished your lunch.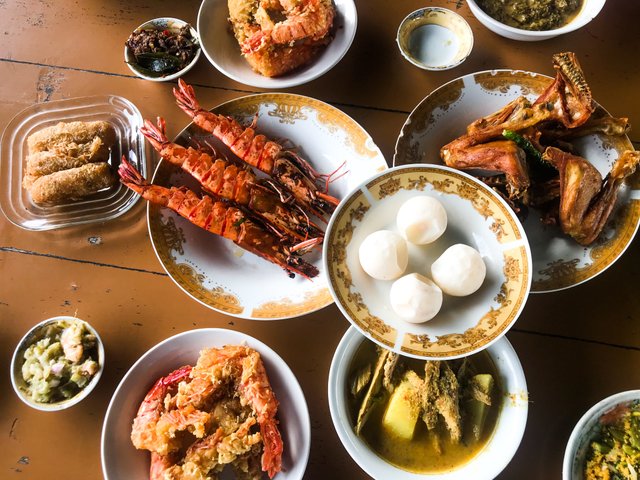 It was a perfect lunch. While the special dish is lamb curry. Lamb curry is one of the icon of this traditional restaurant. Beside lamb curry, "ayam tangkap" or fried chicken is also favorite here.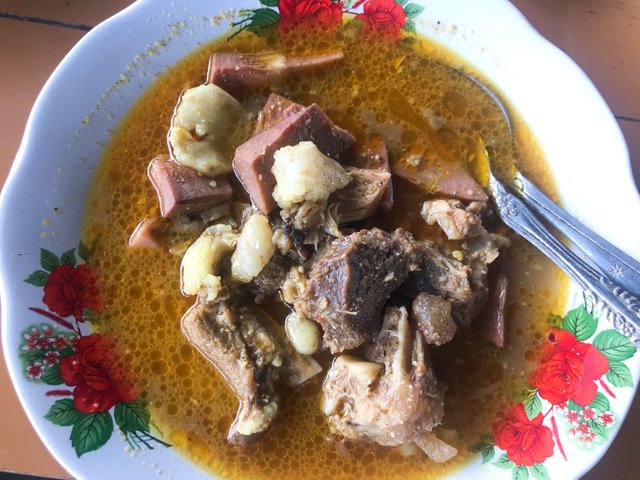 The lamb curry was really tasty. I really love the dish. It was made from the meat of a young goat. So, the meat was so soft and delicious. It has been already mouth watering before eating the curry.
If you do not tolerate to lamb curry, you stil may eat grilled fish, fried chicken or fresh shrimps. I like fresh shrimps as well. I ate two of them.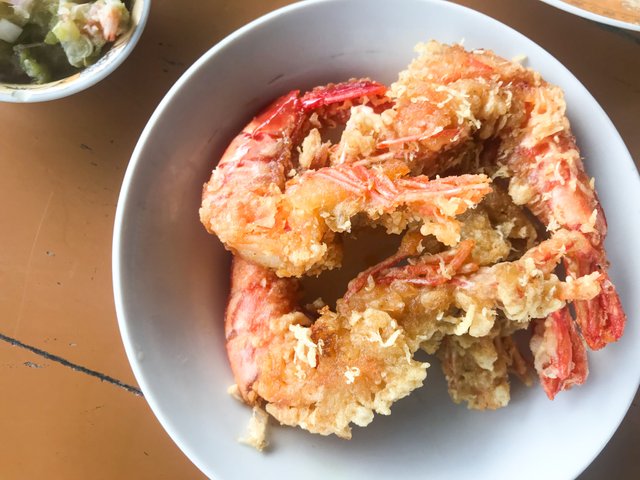 We are in Indonesia eating rice. So, all the menus served here, we eat with rice. We could find many rice field in Aceh Province. We produce our own rice.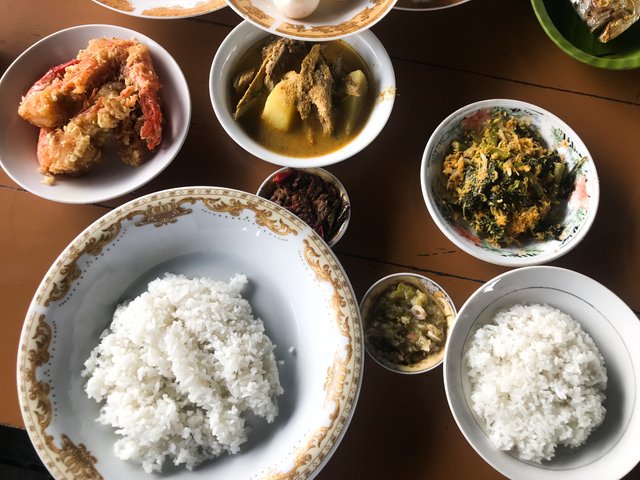 If you travel to Banda Aceh, the capital of Aceh Province, I highly recommend Warung Hasan Restaurant to have lunch. The restaurant serve traditional dishes of Aceh Province which is rich of spices.
---
View this post on TravelFeed for the best experience.