Read this post on TravelFeed.io for the best experience
---
I was under no illusions about St Andrews Church. There was no way I was going to get in that place.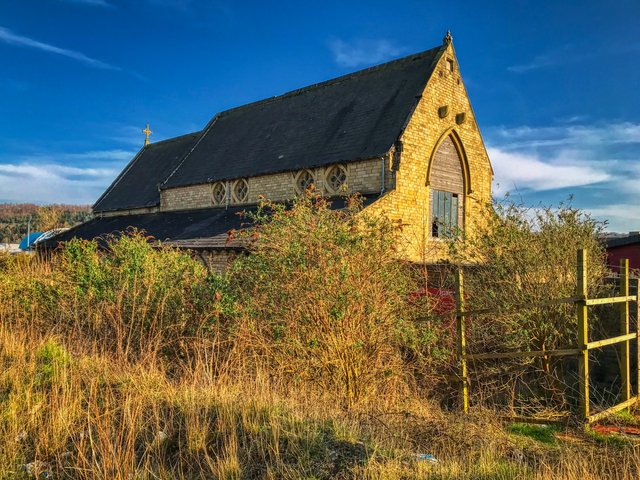 You see I'm a little cursed when it comes to 'places of the lord'. I approach the building and this happens…..
Even if there's an access point, shutters materialize out of the ether, holy hammers with no hands to guide them knock nails in and a booming voice descends on me…
…'@slobberchops, IN THE NAME OF THE LORD, THOU WILL NOT ENTER THIS HOLY PLACE, SO CAN YOU PLEASE PISS OFF'…
So you understand now, that I am simply unlucky when it comes to churches?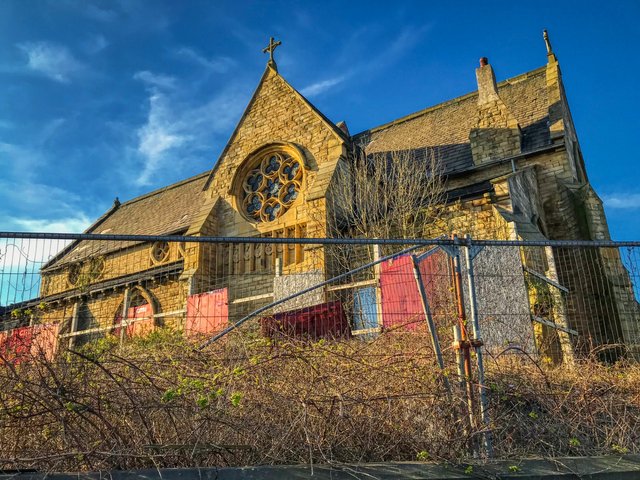 This was another 'maybe' I found from www.derelictplaces.co.uk and happens to be in the hometown of our very own @ashtv.
I reckon he might be looking to use this location for his next death metal video. It would be very fitting I say.
I always try and find my best exterior shot for the cover. It would have been mightily impressive except for the damn lamppost.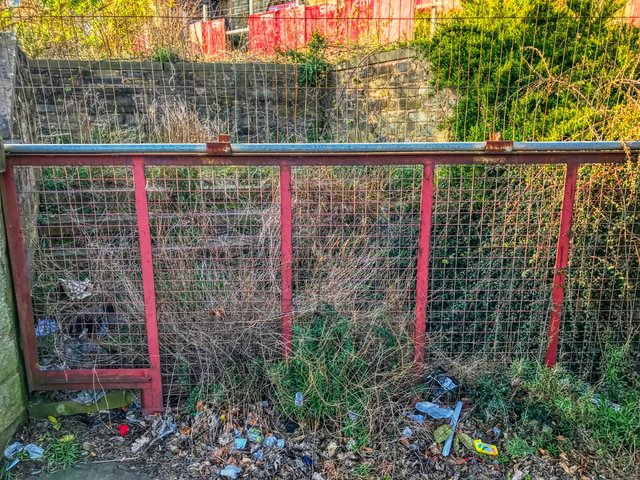 Like most of my writings, I am not going to reveal where this or how to get in, that's the whole point of this. Do your own homework; you might find it fun.
Going up these steps, however, is not the way in. You can have that one for free.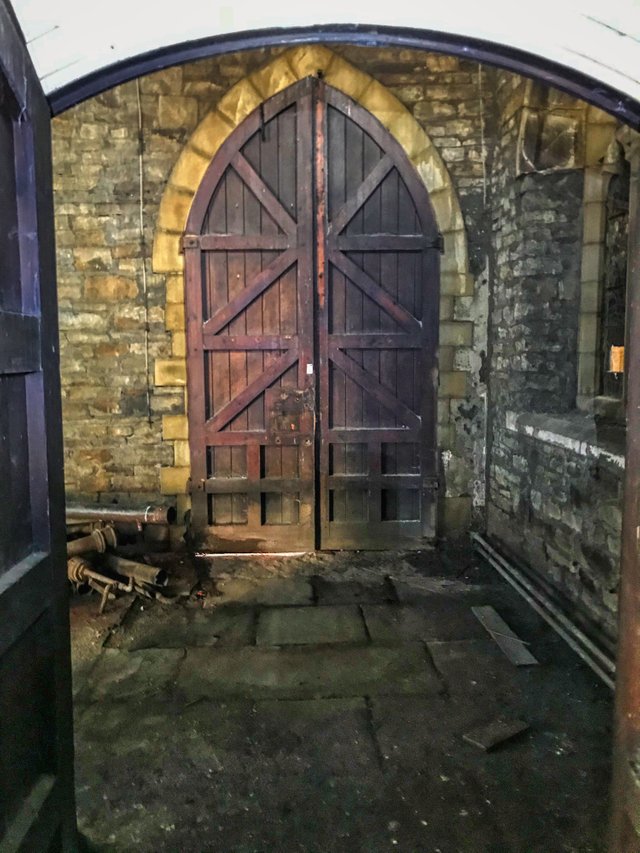 The real way in is a little precarious and needs some balancing skills. This hobby of mine does keep me a little fitter than being a couch potato. There are some health benefits if you ignore breathing in asbestos regularly.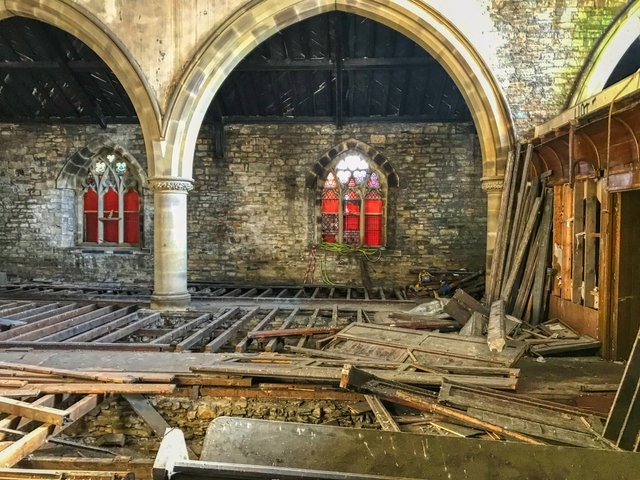 Is this place being renovated or are thieves stealing the floorboards? I'm not entirely sure, but large sections of the floor were quite threadbare.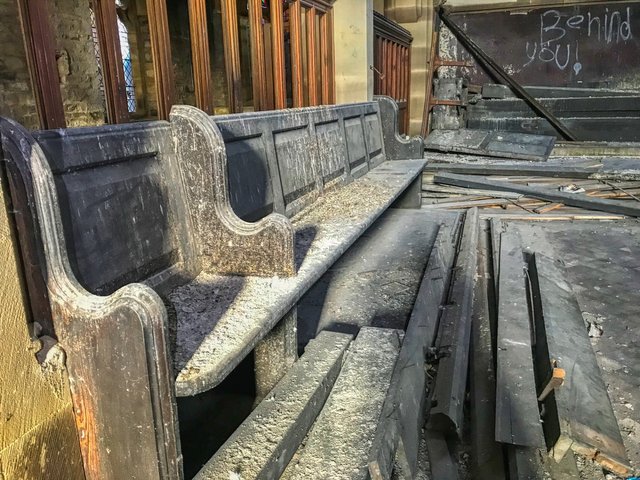 Most of the church pews have also been removed; it must have been full of them at some point in time.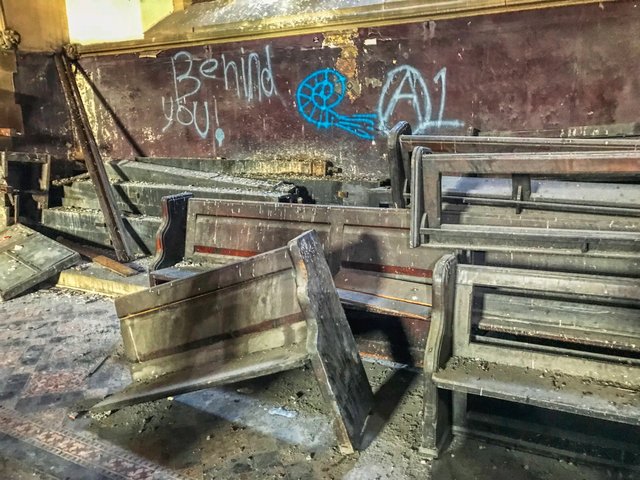 The ones left are, as usual, full of pigeon shit. Speaking of which, the pigeons were extremely vocal in St Andrews Church.
Talk about possessive about their territory!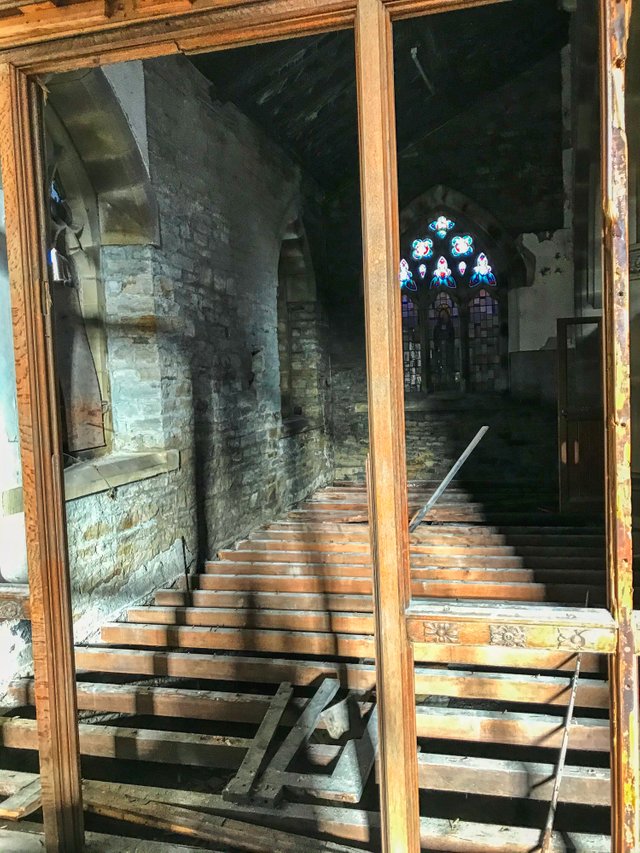 …'did I walk on these dodgy looking planks? Well.. yeah I had to get a little closer for the stained-glass window shots'…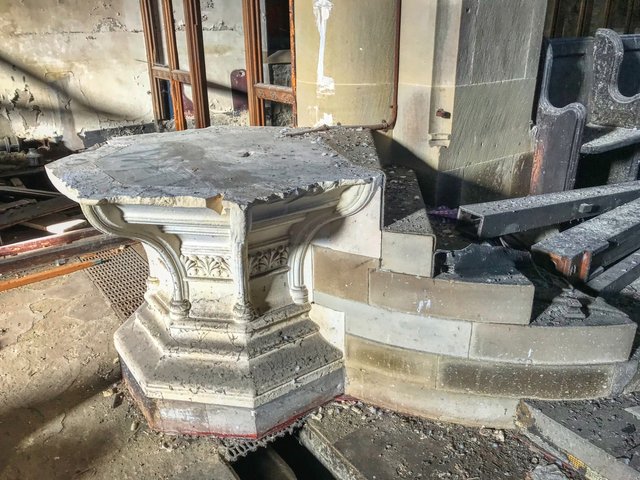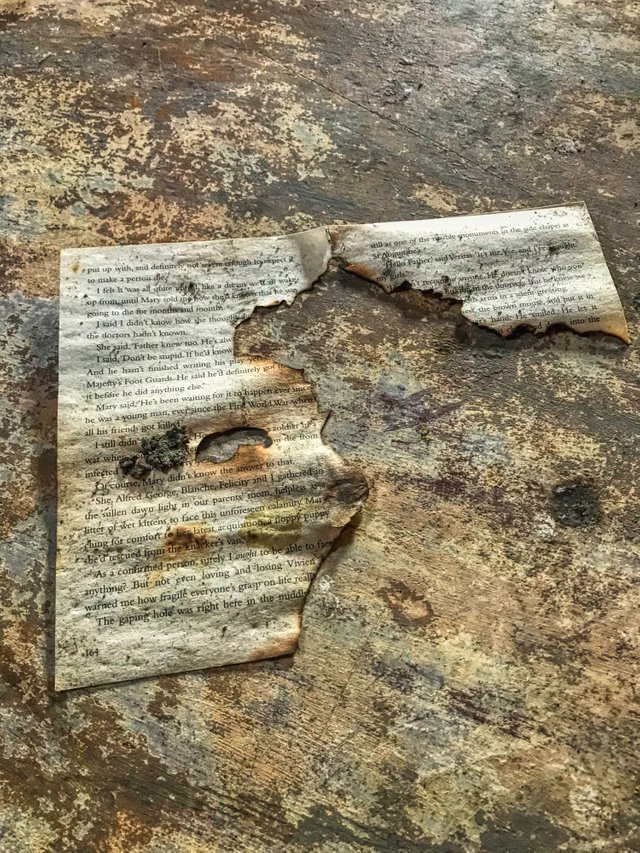 I did like this burnt paper on the plinth, and yes I did tee it up. It was originally lying on the ground amongst all the shit.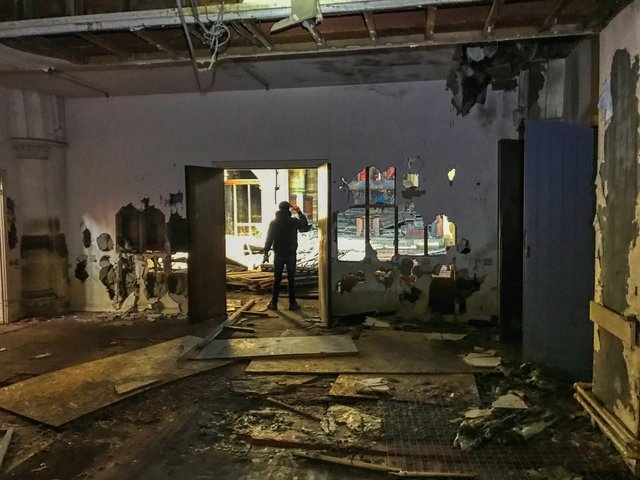 That's 'Dizzy Discovery' posing with the hat. You can see his stuff here, and he's already covered this church.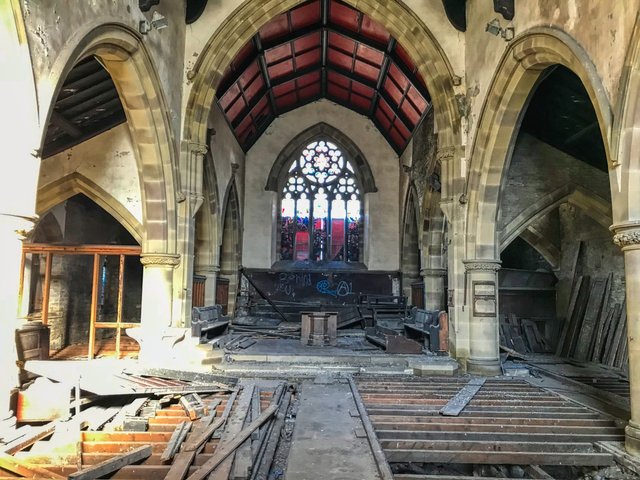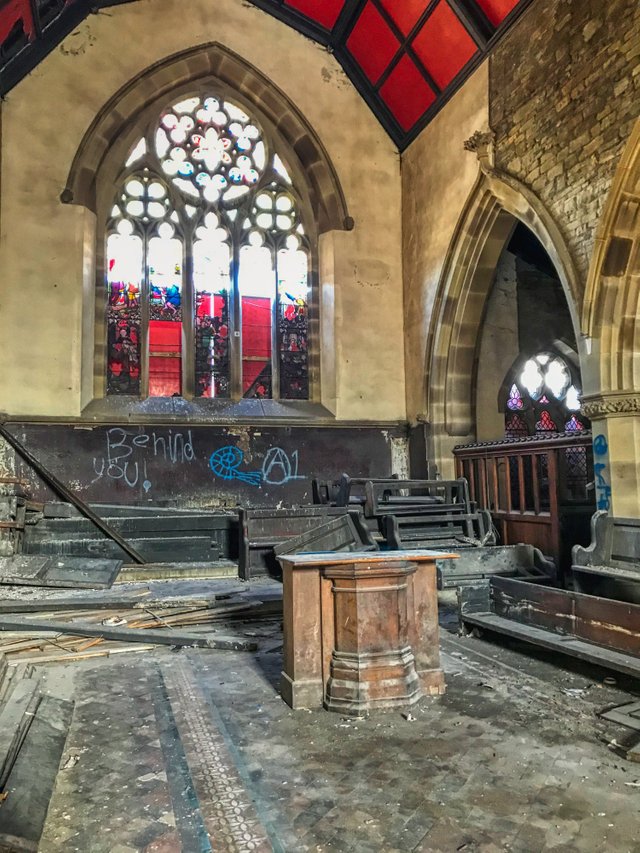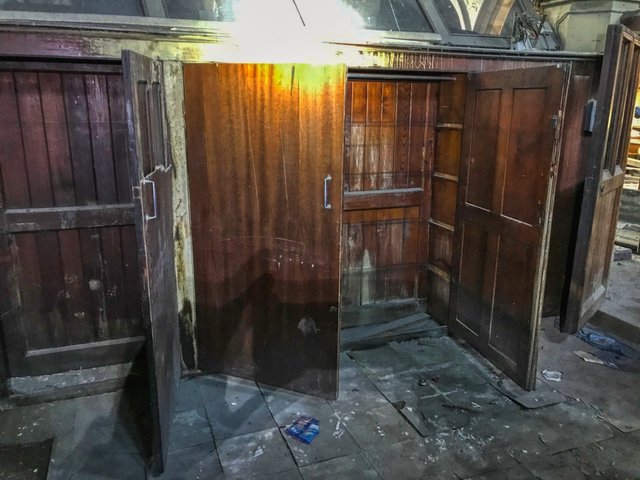 There was precious little in the way of artifacts in St Andrews Church but to me it was great. I was no longer a 'Urbex Church Virgin'. You always remember the first time right?
A teenager clambered in while we were mooching around. I told him that we were no threat but he backed off quickly and was gone quick as a flash.

…'some kids just don't want to share… hmmmpppphhh'…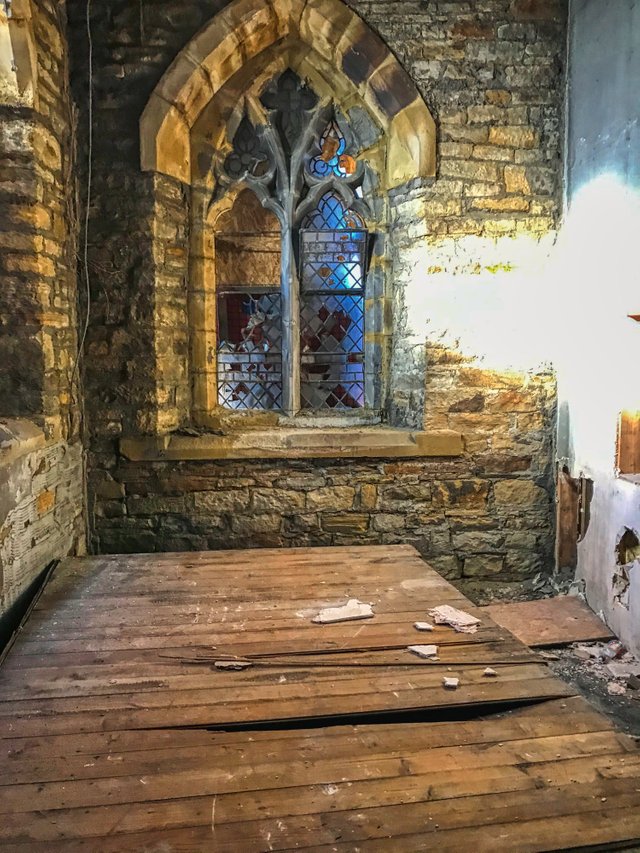 St Andrews Church has its moments and I felt I obtained a few good shots during the 20 minutes or so we were inside. I never spend too much time in one place; we had NINE others to get through that day!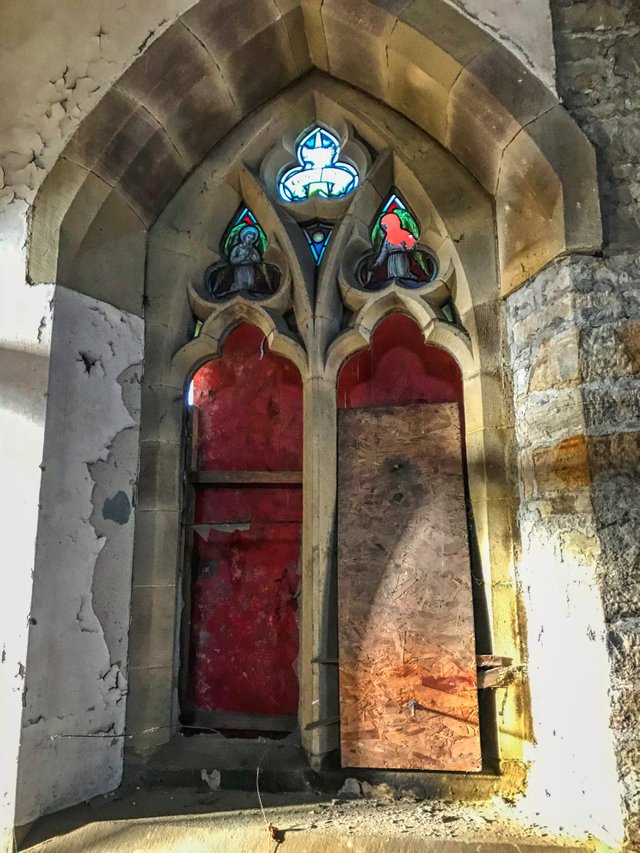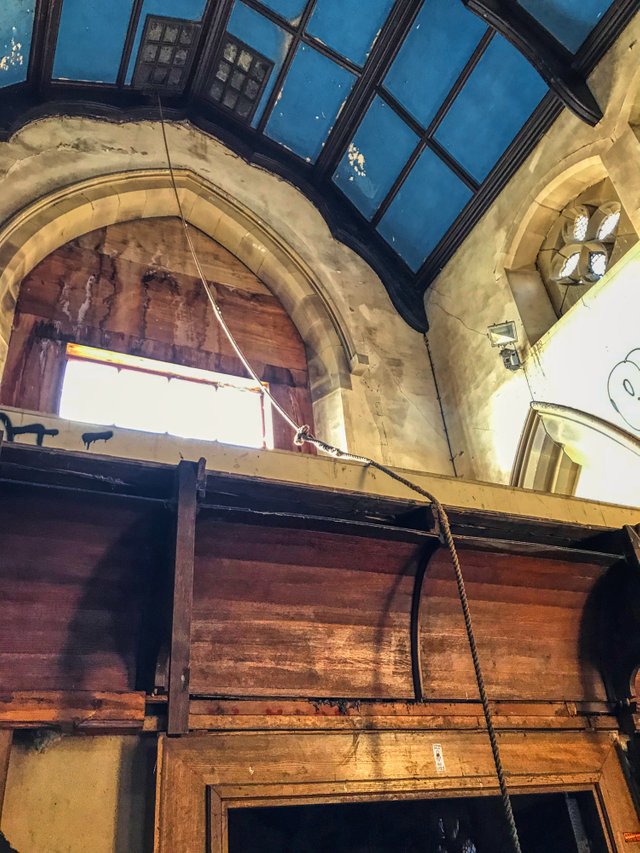 There's a rope there but no bell attached to it. I didn't pull it as that may have meant the whole place may come down on top of us.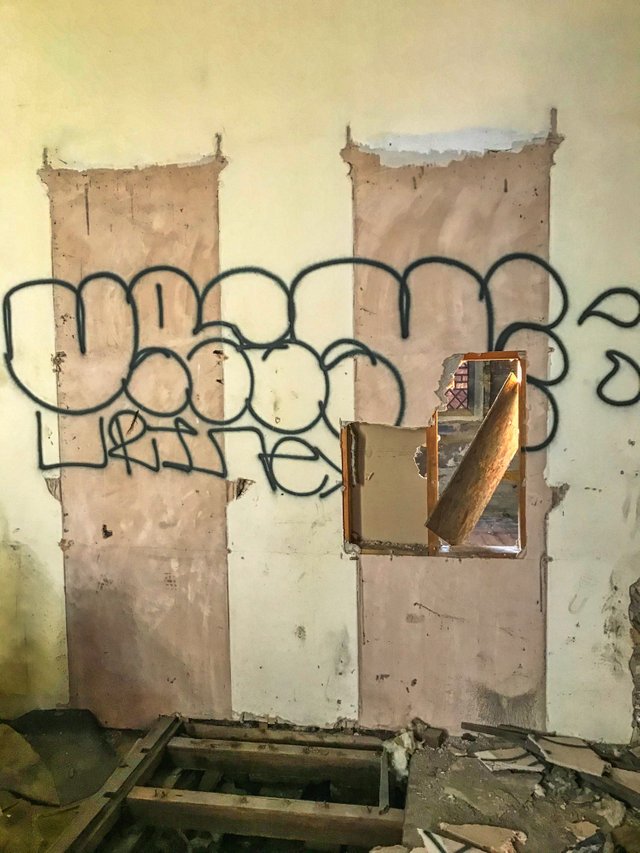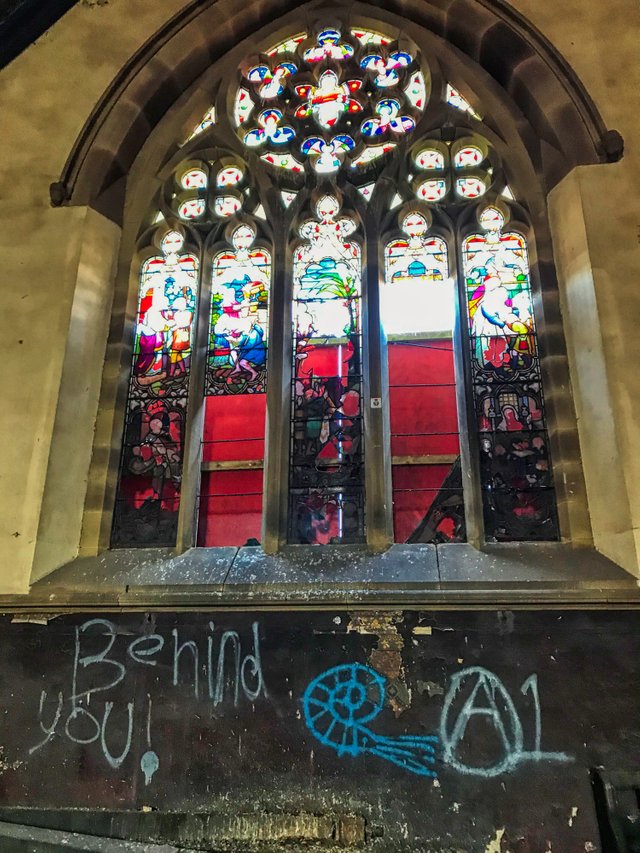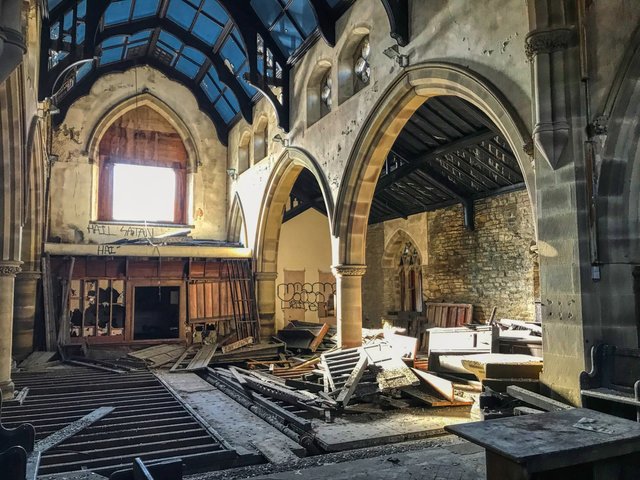 Predictably there were references to Satan. I am no bible basher but the graffiti is kind of tasteless in a place like this. No doubt a couple of years ago the inside would have been a lot nicer.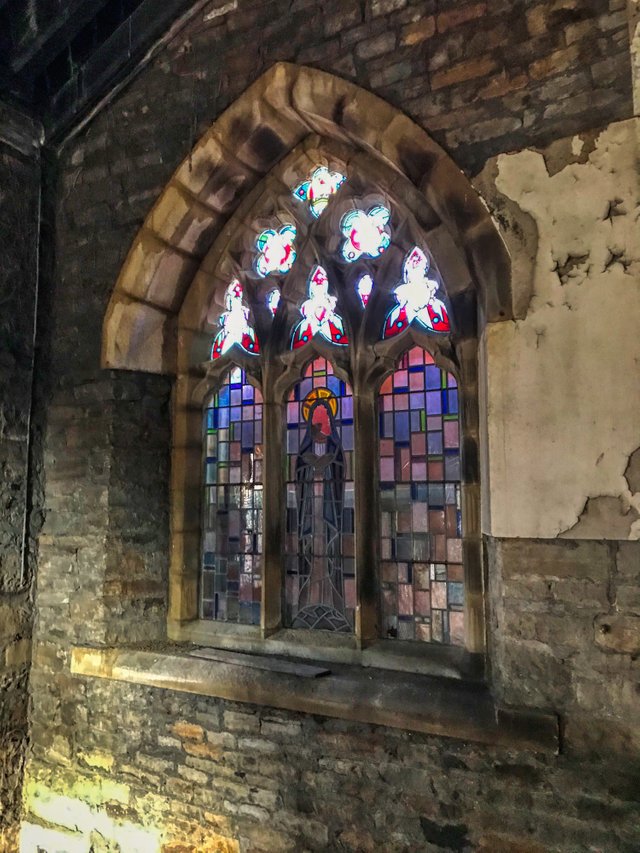 This window has survived simply because you have to balance on dodgy beams to get close enough to get a good snap.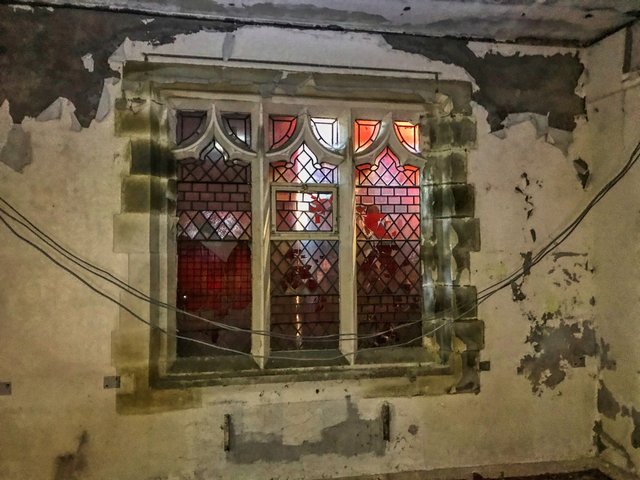 Many of the other stained-glass windows were only partially intact. The vandals have been in here a few times.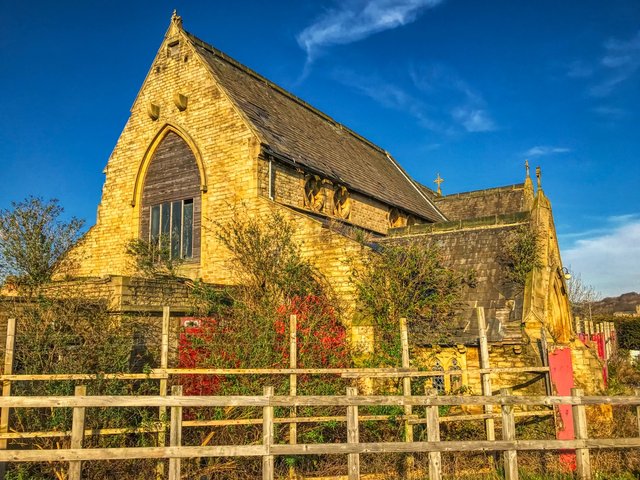 I wonder if that teenager was one. He did look harmless but you never can tell.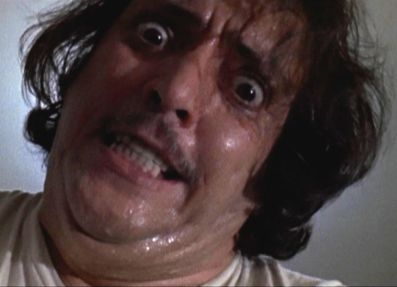 If you found this article so invigorating that you are now a positively googly-eyed, drooling lunatic with dripping saliva or even if you liked it just a bit, then please upvote, comment, resteem, engage me or all of these things.
---
View this post on TravelFeed for the best experience.