The days slip by and we are now hunting for words with letter H for the very joyful and entertaining Alphabet Hunt Challenge hosted by the talented @barbara-orenya.
This time I have so many words in my mind to choose from, so I have to make a short list. And here we go.
Hazelnuts
I love hazelnuts together with other nuts in my porridge. I used them as raw but I would not say no to the roasted hazelnuts. When I was a child, my parents had a plot where they grew fruit and veggies. There was a hazelnut tree, big enough providing hazelnuts that my father loved to roast.
Horseshoe
I have no photo of horse or horses, but I have a horseshoe. It is believed that it will bring luck. Who knows, it may. I don't remember for how long I have it and it is more like a souvenir. It is still hanging on the fireplace.
Hourglass
Another souvenir that I have and suits well with the letter H. It is from a friend of mine, who returned from a trip in Russia. It is small and colourful.
Hedgehog
This is the most recent photo I made of a hedgehog. Can you see its nails?
Wnen the grass grows high it is more difficult to see the hedgehogs. This one was on the stairs and I hardly could miss it. There are plenty of them as we are surrounded by hedges, ideal for the hedgehogs to spend the long winter hibernating.
Hot air balloon
Flying in a basket may not be everybody's cup of tea, but for me this was a dream that came true. This photo shows inside of the balloon. Once it was ready after long preparation and we were floating in the air, the pilot used a burner to blast hot air.
Hammock
How about laying on the hammock under the tree and watching the sunrise over the turquoise see? Or, just relaxing with glass of cold drink and nice book to read?
The choice is yours.
And that was my selection of words with letter H.
banner created by @barbara-orenya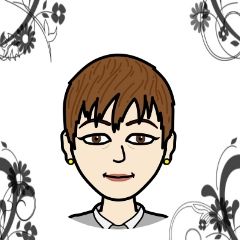 Thank you for visiting.
If you like to share your thoughts you can leave a comment.

Street name created by @otage