And here we are again hunting for words for the most entertaining challenge created by talented @barbara-orenya.
Here you can see the wonderful selection of @barbara-orenya and the rules of the contest.
Now we are in a search of words starting with the letter I. Well, this time my words I have selected are already used in some of the posts by others, but I may have something different. Let's see, shall we?
The first word that comes to my mind is
Ice cream
Ice cream in a coconut shell with topping of your choice. And after you finish it, siply scrape the coconut from its shell. Yummy!
Who would say no to the refreshing ice cream in a hot day!

Iris
I love the irises with their big variety of colours - whte, yellow, violet, blue, to name a few and all their nuances.
In front of our entrance, the neigbours have planted some and here are some more shots.

Ivy
Ivy grows everywhere. On tne stone, wrapped around the tree.
Or you can have it indoors and make a nice decoration on a wall. My ex mother-in-law used to have ivy in her kitchen, small plant but nicely aranged on the wall.

Insignificant and yet Important Insect
Triple i to illustrate this image. The flower is dominated but the insignificat at first glance insect, any insect in fact, plays huge role. Although I just can't stop wondering what role the bloody mosquitos and cockroaches have.

Icon
Now something different - an Orthodox Christian icon painted on wood.
The Orthodox iconography has specific features in depicting the figures. The same style can be seen inside the churches. Like this on, representing Saint Nicolas, protector of the sailers and fishermen. The image is from inside of Varna Cathedral

ICONSIAM
Iconsiam - one of the largest malls in Asia, situated on the river banks of the Chao Phraya River in Bangkok, Thailand. A place I had the pleasure to visit last year and I saw only small part of it. If you are shopperholic, you would love it. All the big names in fashion can be found there. Or, if you are like me and wish to enjoy the vIew from its garden, here you can see the city skyscrapers and other buildings reflected on the glass facade.

And that's all for this round with the words starting with I. Another joyful experience to hunt for words and I am already looking forward to the next week's hunt. J can be tricky one.
But until then I am curious to see what your choice of words will be.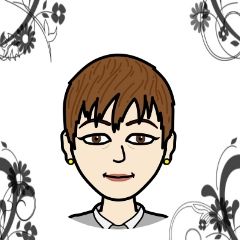 Thank you for viewing.
If you like to share your thoughts you can leave a comment.

Street name created by @otage