Hello Alphabet hunters,
Another week passed and now we are searching for words that start with letter N.
The challenge is hosted by the wonderful and talented artist @barbara-orenya and if you wonder what it is about, go and check her post AlphabetHunt letter N and read the rules.
It feels good to start the post with my favourite letter N, because the first word I choose is me - Neli.
Neli

Me, in front of Wat Arun, the Temple of Dawn in Bangkok. It is a place worth visiting. Impressive temple, I never seen anything like that before. Colurful ceramic pieces make it look like mosaic. Layer after layer they cover it all over and create different patterns.
I reserve the right to use Wat Arun when we reach letter W. I have so many photos from that temple.
Naughty
The second word I chose is naughty and refers very well to our new kitten, Blue. After three weeks, the kitten is in much better state and becomes mischievous. We managed to save the plants from the other cat, but could we save them from Blue?
Thanks god she wasn't in mood of digging and gardening, just hiding behind the parsley and the strawberries.

Nasturtium
The third word is nasturtium, the flower I started from a seed two years ago and it grows well each year. It is edible, but I never tried it. In fact I never tried any of the edible flowers. I prefer not to eat them but to watch them grow in my garden.

Nibble
Next word is nibble. Such a nice word. Do you like to nibble?
My cats definetely do.
Blue nibbles grass.
Furry nibbles biscuits. Such a lazy cat.

Nestling
I have to include bird in my selection and because I have no photo of any starting with N, I thought of nestling, which is a bird that is too young to leave the nest.
House martin feeding its very hungry and demading nestling.
Nose
And now we come to the last, sixth word. I thought of many that might not be used by others, but got nothing to illustrate them. So, I am showing also a nose. Sorry, I will use again one of my cats. It is Furry's light pink nose, while she was sleeping.
And that's all for now.
banner created by @barbara-orenya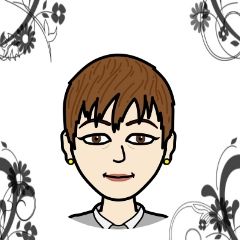 Thank you for viewing.
If you like to share your thoughts you can leave a comment.

Street name created by @otage