This is my #Alphabethunt post and we are searching words starting with O this week.
The challenge is created and hosted by the talented artist @barbara-orenya and this is the link to her post about it with the last winners - #AlphabetHunt letter O - And a summer break for the challenge [ENG-FR]. After this round there will be well deserved break as it is holiday time and we will resume the hunt of words on 27th August. Plenty of time to think about new words with the rest of the letters.
I don't know why I said to @johannpiber that letter O shall be more challenging. There are so many words we can use and just think about any that start with over- or out- and you can have full set ready to be posted.
However I have others in mind and here we go.
Obelisk
This is the Obelisk of Egyptian Pharaoh Thutmosis III, brought by the emperor Theodosius I in 390 AD in Constantinople to decorate the Hippodrome. As you know Constantinople is a former name of Istanbul and the obelisk is claimed to be the oldest monument in Istanbul. It was first erected at the temple of Karnak, Egypt in 15th century BC.
And because it was moved from its original place by the emperor Theodosius I, it is also known as the Obelisk of Theodosius.
Oatmeal
Oatmeal for breakfast is the best start of the day. For me at least. I started having such breakfast every day to lower my cholesterol level. And I like it. Some may think oatmeal is boring, but not me. And here is my next word.
Oomph
The bland oatmeal lacks oomph and I mix it with cinnamon, ginger and honey and top it with blueberries, nuts and dried cranberries. All that gives the oomph I need.
Olives
Olives are great addition to salads, but you can use them in meals as well. We all know how good the olive oil is and same can be said about the olives themselves,
Olives are rich in antioxidants and vitamin E. The raw fruit is bitter and needed to be cured and fermented first. The only downside for me is the big quantity of salt used for their preservation.
Onesie
My onesie keeps me warm in winter cold days and makes me feel cosy like I am wrapped with soft blanket. Once used for infant bodysuit, now the jumpsuit is quite popular among the adults.
Ovecast
Overcast is when the clouds cover the sky or like it was said in Wikipedia it is a defenition by the World Meteorological Organization meaning at least 95% of the sky to be obscured by clouds.
And these are my six words I chose to illustrate.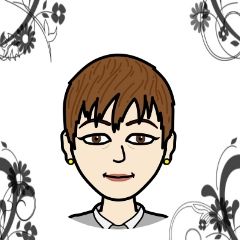 Thank you for viewing.
If you like to share your thoughts you can leave a comment.

Street name created by @otage