Alphabet Hunt Challenge - Letter Q
It is the week of the challenging Q letter, we hunt words that begin with Q to illustrate with photos for the #Alphabethunt Challenge created and hosted by the wonderful @barbara-orenya.
Here is the link to her post - #AlphabetHunt, the quaint letter Q - and the winners of the lucky draw for the #P week.. [ENG-FR].
Q, like I said is challenging not because there are few words, but to find a way to illustrate them is what makes it tricky.
And here are my six words that I chose to present.
Quiche
Quiche is a tart filled with savory ingredients. It is easy to make and very delicious.
This is our veraion of quiche with cheese, bacon, tomato and basil.

Quartz
This is rose quartz named as such because of its pink colour. Quartz in general is most abundant mineral on Earth's surface.

Queue
A queue of people in front of the farmacy. We still have to enter one by one in small shops and to wear mask.
We are not very good in forming straight line when it comes to the queues. Sadly some forget to keep the social distance.

Quiet
Both cats laying next to each other without fighting is what I call quiet time.
Blue, the younger one is always the one that looks for a trouble, but at that time both were tired.

Quay
Varna port, the quay in the far end is where shps are loaded and unloaded. I could not find a photo that shows it closer.

Quench
A pigeon quenching thirst directly from the fountain.
Next is how Furry is quenching her thirst, using her paw. She is such a funny cat.
So, these are my six words that begin with letter Q. It wasn'so difficult after all. I was tempted to use queen, but thought not, since many have it in their posts. Another word that I loved to use but got nothing to illustrate with is quidditch, the sport that Harry Porter loves the most. If you dig deeper you can find other extraordinary words that starts with Q.


Coloured dividers by @cryptosharon
banner created by @barbara-orenya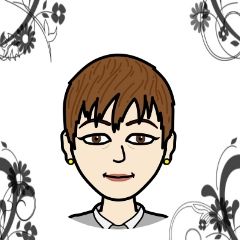 Thank you for viewing.
If you like to share your thoughts you can leave a comment.

Street name created by @otage