The last easy letter W for the #Alphabethunt Challenge, hosted by the wondefuln @barbara-orenya made me think that I can make a second post with leftovers. And why not? My post that I made to enter the challenge was all feathers - Alphabet Hunt Challenge - Letter W. There are so many words that I can use and I have the photos, so here we go.
I will start with something I mentioned before that I will use when it comes the time to search words that begin with W
Wat Arun
Wat Arun, The Temple of Dawn in Bangkok is impressive with its white facade and colourful ceramic plates covering it all over. A magnificent piece of art, something I have never seen before. If you happen to visit Bangkok, make sure to go and see it yourself. Here is a view from below and looking up.
Wonderful Pearl
Still in Bangkok, let me show you where I had my bday dinner last year - on Wonderful Pearl, one of the many boats that offer dinner while cruising on the Chao Phraya river.
My son and his girlfriend had treated me with this wonderful experience, indulging to superb food while enjoying the view of the night city from the upper deck of the boat.
Winter Wonderland
From Bangkok to London, from Wonderful Pearl to Wonderland
The amusement park in Hyde Park is opened from November till January, specially for the festive season. I was there in 2017 and had a quick stroll. It is a nice place for families and most loved by the kids.
Wizzair
Wizzair is a low cost airline that opperstes in Europe. Like I said in some of my previous posts, living close to the airport is giving me the advantage to make photos of the planes landing and taking off. Before pandemic, there were regular flights with Wizzair to several European airports. Now they are just few.
Whiskers
Cats (sorry for repeating myself) are suitable for any of the letter's hunt. So, it is not surprising to use Blue for a model again to illustrate the word whiskers.
Cat's whiskers are not only on the face, there are some on the forelegs. They play important role in cat's life. Cat's whiskers are like sensors for vibrations. They can show us how our furball is feeling.
Whiskey
No, I am not going to show a picture of the beverage, but of the cute doggie named Whiskey. This dog belongs to the girlfriend of my son. The sweet Pomeranian is absolutely adorable.
Watermelon
Nothing better than a cold juicy sweet watermelon in a hot summer day. I can eat watermelon each day and never to have enough of it.
That's my leftover post with words that begin with W. There are plenty more. Just looked around and you will find them easy peasy.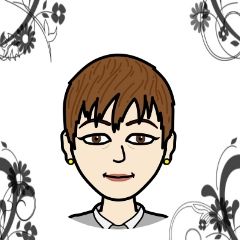 Thank you for viewing.
If you like to share your thoughts you can leave a comment.