Hello my loving actifiter community,
Stay distance from others keep safe from COVID-19.
Here is my today's activity report prepared by actifit android app.
Morning jogging after performed FAZAR SALAH at early morning very nicely start today. But mid of the day very sad newd for me, one of my closest colleague leave us for ever at the during office duty. I love him very much.
I am totally speech less after his death.
May Allah grant him jannatul ferdous.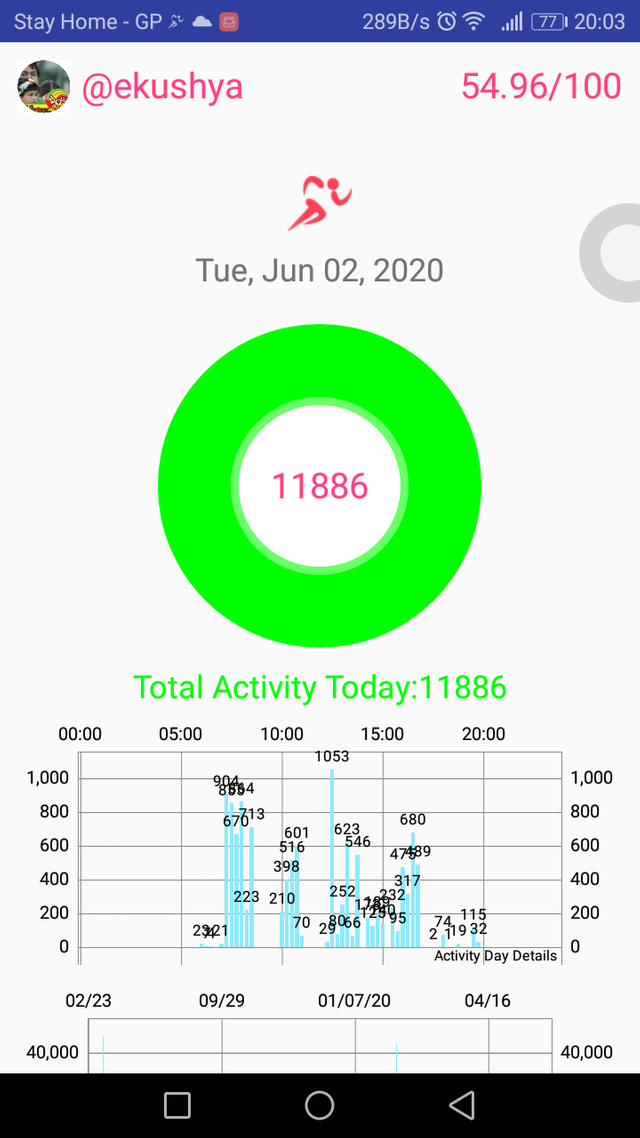 Every second you stream your favorite radio station you earn activity points. Every hour 120.00 BRO (4 per Block) will go to users who listen to music.
Anyone with 2.500 BRO can run a masternode to get some rewards. Masternode owners get 0.5 BRO per Block.
Users who keep their wallet open to secure the network via staking will get 0.5 BRO per Block.
Share your personal ref code with your friends. When a friend registers and listens to Bitrad.io, you receive activity points.
There have 3 levels.
Level 1: Your direct referred user. You will earn 5%.
Level 2: A friend from your user. You will earn 2.5%.
Level 3: Next Level. You will earn 1% of all activity points the users earned.
Fist RPG Game on Steem Blockchain:
| Before Start | Success Quest | After Open Quest |
| ---------------| ----------------- | ---------------------- |
|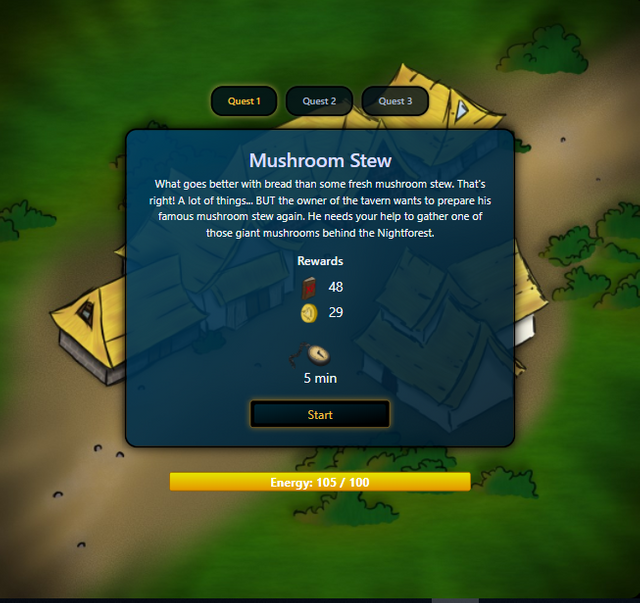 |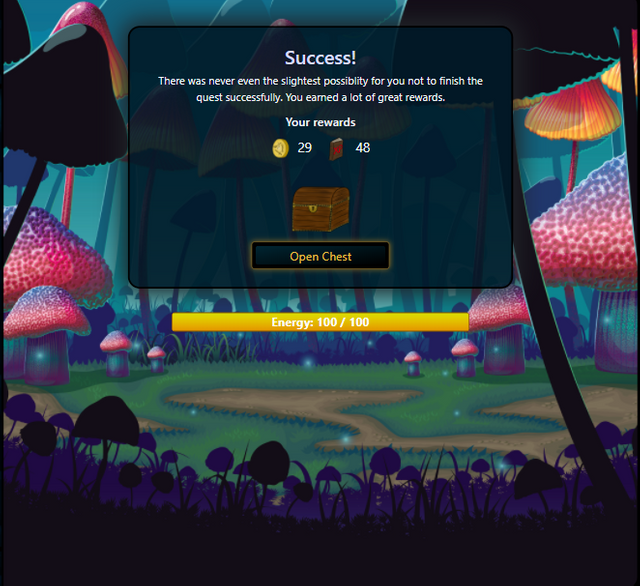 |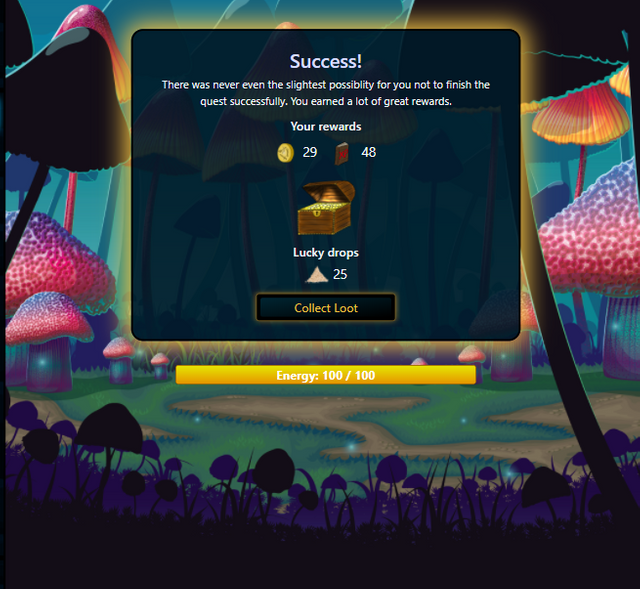 |
Join with my ref link: https://www.holybread.io?ref=ekushya
10 reason to join Netbox
| Click Bellow For more.... | Click Bellow For More... | Click Bellow for more |
| --- | --- | --- |
| | | |
| Proof Of Earnings | Proof Of Earnings | Proof Of Earnings |
| ----------------------- | ------------------------ | ----------------------- |
| | | |
Earn Money/Steem By Walking!!!
Way 1 :
Conver your walk to money.
Every step of your have value.
Every breath your have value
Would you get by #sweatcoin click here
Way 2 :(recomended)
Conver your walk to money.
Every step of your have value.
Every breath your have value
Would you get by #actifit click here
Earn Tokens As Simple As One Two Three
Download the Actifit mobile app: from Google Play or AppStore
Go for a jog, walk your dog, mow your lawn, go to the gym, move around your office,... with an aim to reach a minimum of 5,000 activity count.
Post via app to the Steem blockchain, and get rewarded!
Signup with the referrer below:
https://actifit.io/signup?referrer=ekushya
| Download From Play Store | Download From App Store | FAQs | Text Tutorial | Video Turial
Proof Of Work (POW) :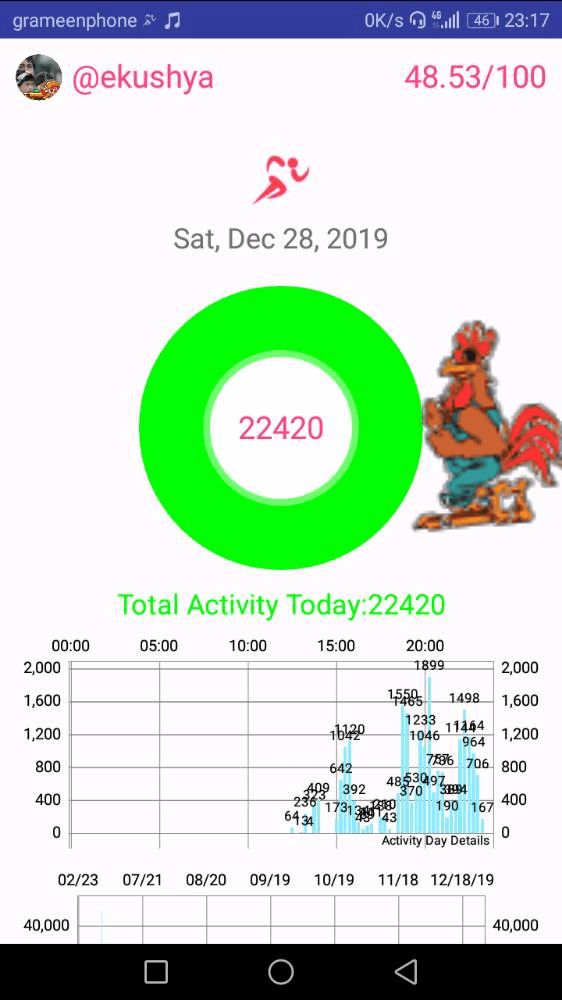 Proof Of Earning (POE):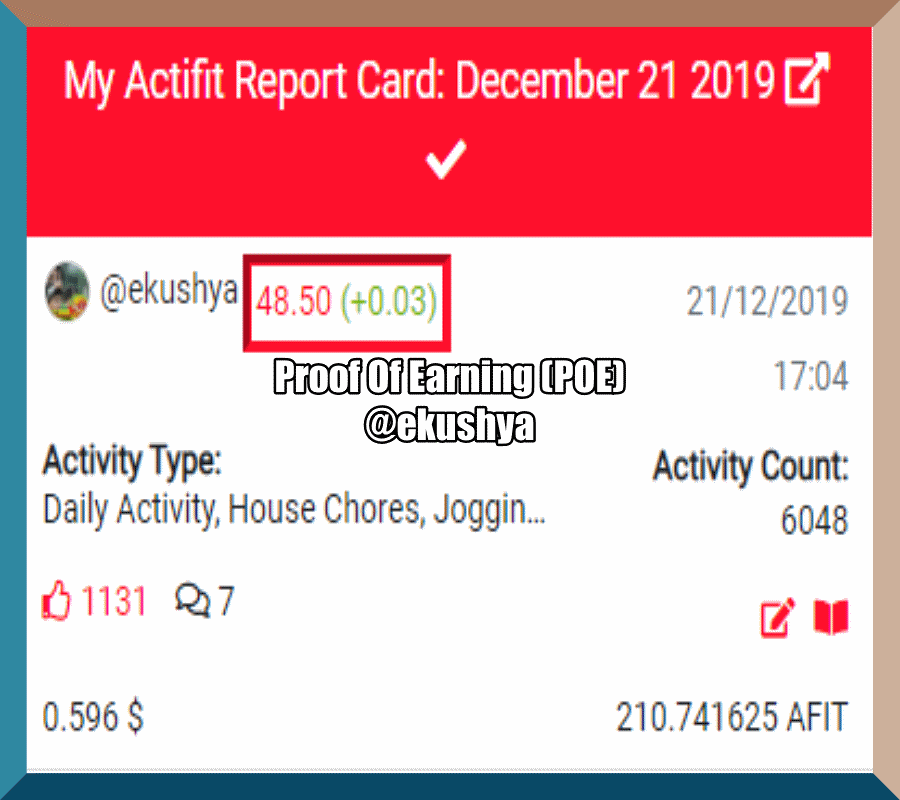 11887

Daily Activity, House Chores, Jogging, Moving Around Office, Walking
| | | | | | |
| --- | --- | --- | --- | --- | --- |
| | | | | | |
| cm | | cm | | cm | |