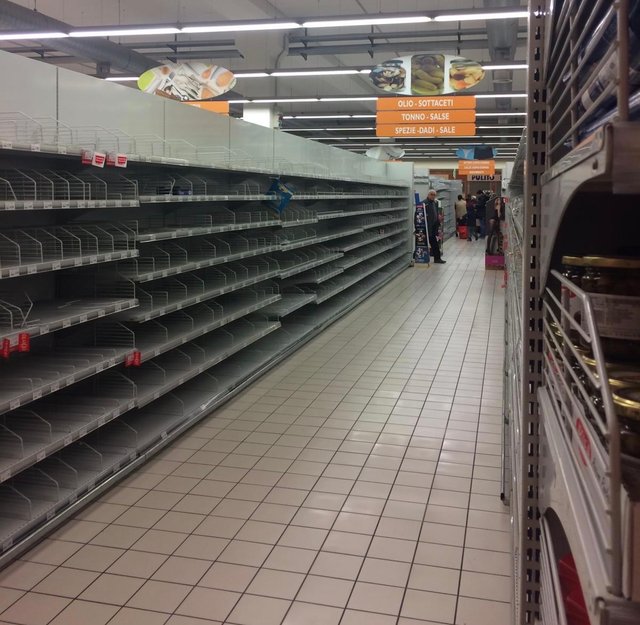 🇬🇧 Hi people..Italy is under attack by this virus which is still unknown if it is really lethal as they want us to believe or maybe as someone else says that the mortality rate is much lower than many other classic influences..fact that in the north of Italy people are now panicked and during the day they have emptied all the shelves of supermarkets, especially the basic necessities.. water pasta oil flour and canned goods.. many areas are literally armored and many people from tomorrow they will not go to work and who knows when they will come back.. Certainly the truth of this almost apocalyptic scenario at the moment is not yet completely clear, but certainly there is man's hand..business of vaccines, pharmaceutical companies, military operations and who knows how many other junkies where the money is obviously involved..Luckily I live in the south of Italy where for the moment there are no people infected and therefore there is still no panic here but in the air there is a bit of concern among the people..Now we just have to wait what will be the fate of this script..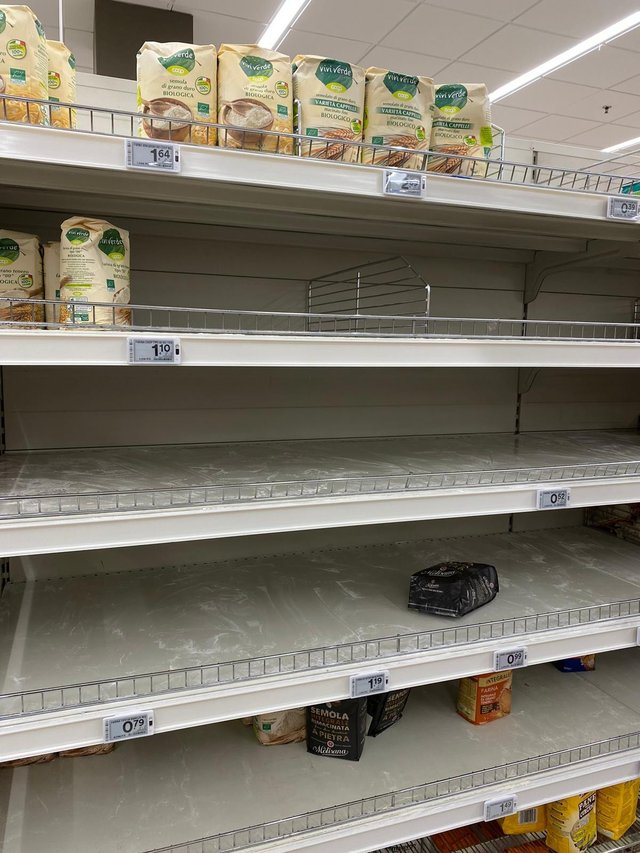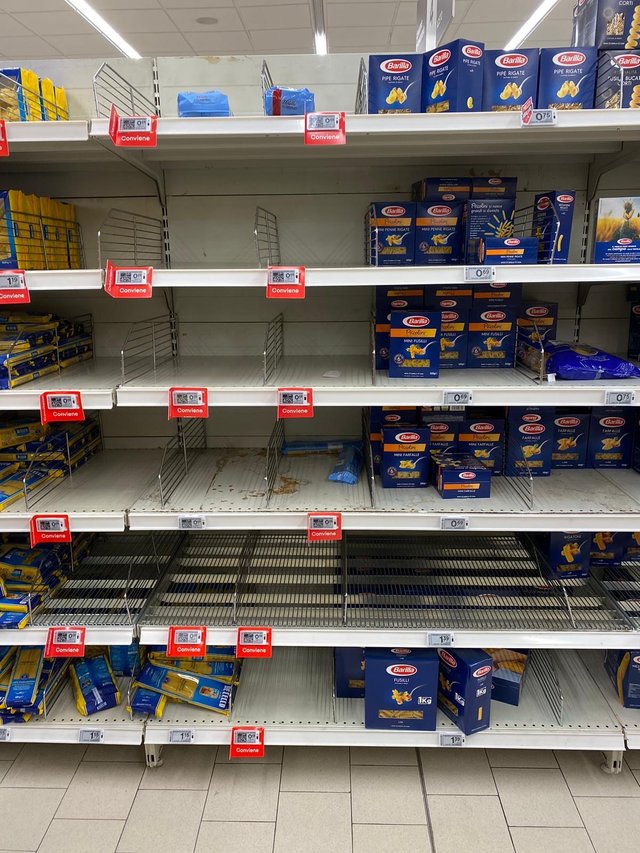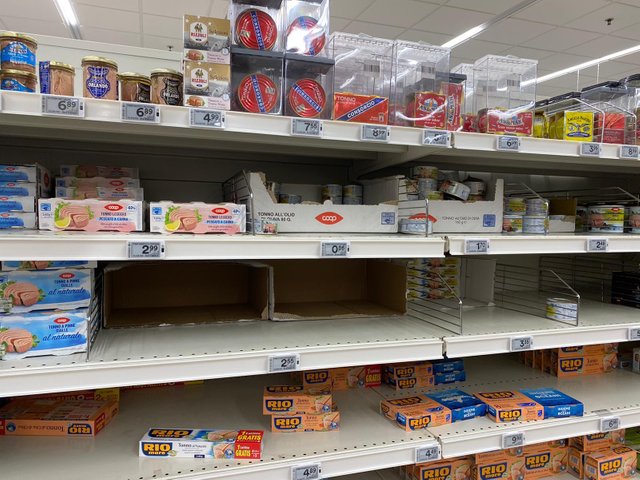 Real photos of friends and relatives who live in the north of Italy!
🇮🇹 Salve gente..l'Italia è sotto attacco da questo virus che ancora non si sa se è veramente letale come vogliono farci credere o magari come qualcun altro dice che il tasso di mortalità è molto inferiore rispetto a tante altre classiche influenze..sta di fatto che nel nord d'Italia la gente ormai è presa dal panico e in giornata hanno svuotato tutti gli scaffali dei supermercati, soprattutto i beni di prima necessità..acqua pasta olio farine e scatolame..molte zone sono letteralmente blindate e molte persone da domani non andranno a lavorare e chissà quando torneranno..Certamente la verità di questo scenario quasi apocalittico al momento non è ancora del tutto chiaro, ma di sicuro c'è la mano dell'uomo..business di vaccini, case farmaceutiche, operazioni militari e chissà quante altre porcherie dove di mezzo ci sono i soldi ovviamente.. Io per fortuna vivo al Sud d'Italia dove per il momento non ci sono persone contagiate e quindi qui ancora non c'è nessun tipo di panico ma nell'aria si sente un po' di preoccupazione fra la gente..Ora non ci resta che che aspettare quale sarà il destino di questa sceneggiatura..
Foto reali di amici e parenti che vivono al nord d'Italia!



6836