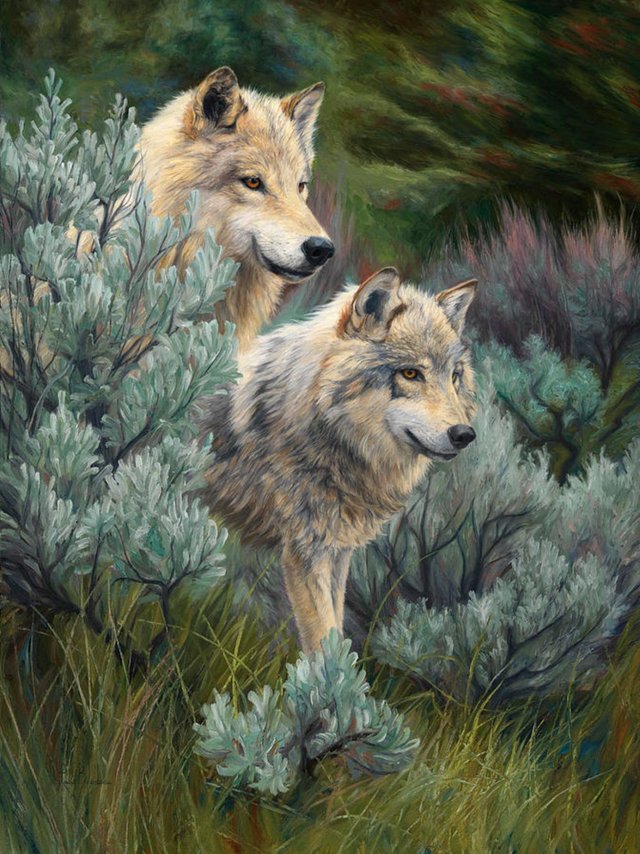 🇬🇧 "Grandfather, why do men fight?"
The old man spoke calmly.
"Every man, sooner or later, is called to do it.
For every man there is always a battle waiting to be fought, to win or lose. The most ferocious clash is that which takes place between the two wolves. "
"What wolves, grandfather?"
"Those that every man carries within himself."
The boy could not understand.
"There are two wolves in each of us.
One is bad and lives on hate, jealousy, envy, resentment, false pride, lies, selfishness. "
"The other is the good wolf. He lives in peace, love, hope, generosity, compassion, humility and faith."
The boy thought for a moment about what his grandfather had just told him.
Then he gave voice to his curiosity and his thought.
"And which wolf wins?"
The old man turned to look at him and answered with clean eyes.
"The one you feed the most."
Ancient Indian fairy tale
🇮🇹 "Nonno, perché gli uomini combattono?"
Il vecchio parlò con voce calma.
"Ogni uomo, prima o poi, è chiamato a farlo.
Per ogni uomo c'è sempre una battaglia che aspetta di essere combattuta, da vincere o da perdere. Lo scontro più feroce è quello che avviene fra i due lupi."
"Quali lupi, nonno?"
"Quelli che ogni uomo porta dentro di sé."
Il bambino non riusciva a capire.
"Ci sono due lupi in ognuno di noi.
Uno è cattivo e vive di odio, gelosia, invidia, risentimento, falso orgoglio, bugie, egoismo."
"L'altro è il lupo buono. Vive di pace, amore, speranza, generosità, compassione, umiltà e fede."
Il bambino rimase a pensare un istante a quello che il nonno gli aveva appena raccontato.
Poi diede voce alla sua curiosità e al suo pensiero.
"E quale lupo vince?"
Il vecchio si girò a guardarlo e rispose con occhi puliti.
"Quello che nutri di più."
Antica favola indiana



11819

Tipo attività,Walking,Moving Around Office,Daily Activity