Today it was raining in the afternoon and evening so no disc golf for me. My son still headed down to the course but I am more inclined to play in the wind than the rain. After having flipped over on wet concrete I play conservatively in the rain.
I still got my steps in with yard work this morning. I usually don't mow in the morning but with the rain in the forcast I thought it would be best.
The grass was getting really tall, it grows fast this time of year. I drained a four amp battery on my mower running full power for most of the yard. The grass was really wet and hard to cut. This was the first time I had to use another battery to complete the job, but there was only a little bit left.
The blackberries were really crowding the asparagus bed so I trimmed those back some more. I have to juggle my love for blackberries against my love of asparagus when trimming. The blackberries are all budding out and trimming them now will reduce the harvest in the fall.
Here's a picture of the rosemary flowers that I took yesterday: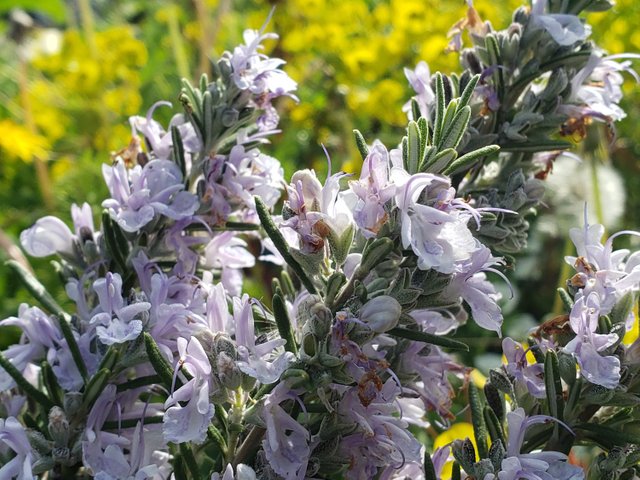 Another flower in the garden: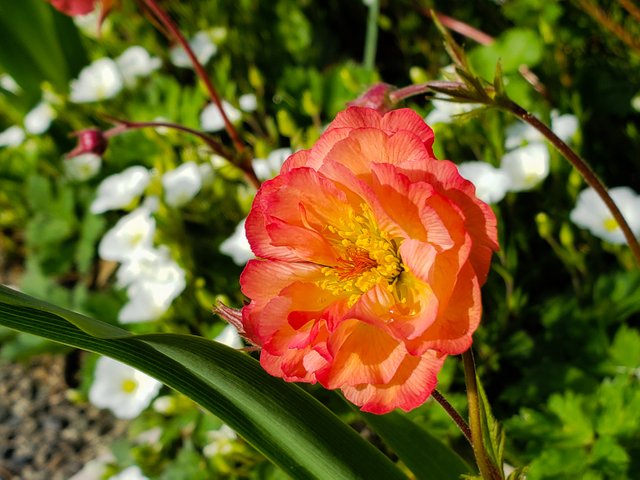 The rosemary ended up in tonight's dinner: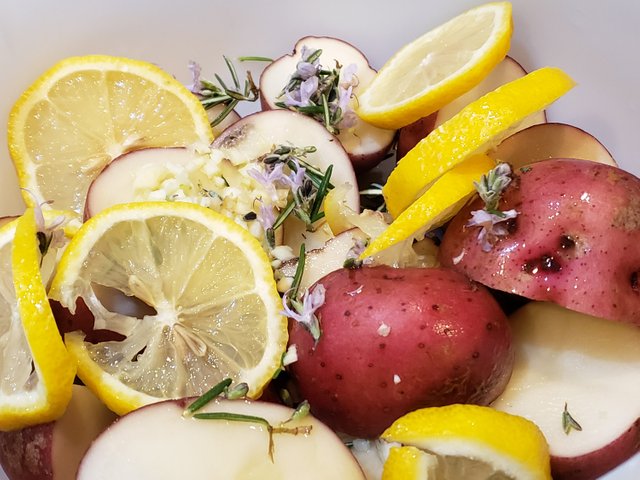 This made a really delicious dinner tonight.
---
Thanks for reading! I always value your support and comments. The pictures were taken by me with my Galaxy S9+. Text and graphics copyright lightsplasher & litesplasher.
---


6220

Daily Activity, Gardening, Golf, Yard Work