I did lots of steps today and played disc golf with my son and a couple of other people. The city opened up the park we were playing at today. We all played a couple of rounds of eighteen holes.
It was a very fun but I did not play all that well. I was kind of stiff this morning and there was not much of a chance to get a few practice throws in. I was disapointed in particular with my short putting throws. I missed some easy birdie attempts that I normally would make.
I had not played this particular course for some time and was really rusty at it. There is an island hole that is particularly hard. It has a low overhead branch close to the tee with some bushes to the right of the island. It is tough to get a driver to land on the island because it skips if you throw it hard enough to get down there and if you land out of bonds you go to the drop zone. From there, if you still can't reach the island you have to keep throwing until you do. With the out of bounds penalty it is easy to rack up some serious points here. There is also a chance that you could get a good throw off of the tee and park it for a birdie. I've had both things happen and it can make or break your mental game for the round.
Today I scored a four and a six on the island hole. It plays as a par three.
Sometimes you have a tough round (or two) but that is part of the fun. It gives you something to be happy about when you have a better round.
Everything was super wet and muddy on the course today and I think this was part of my issue. I tend to back off on my throws when I think there is a chance of slipping and falling down.
---
The artichock is doing very nice this year: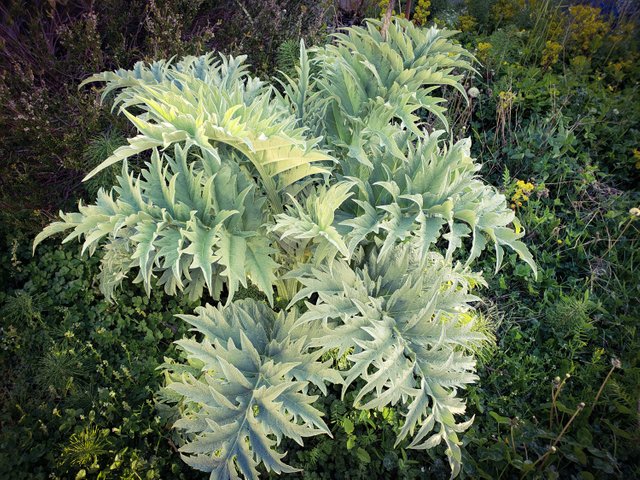 Sometimes it gets too cold in the winter for them to survive but this one has been growing well for a few seasons. There is even a smaller one growing up next to it that started by itself. I wish a few more of them would get started but they don't seem to spread all that well.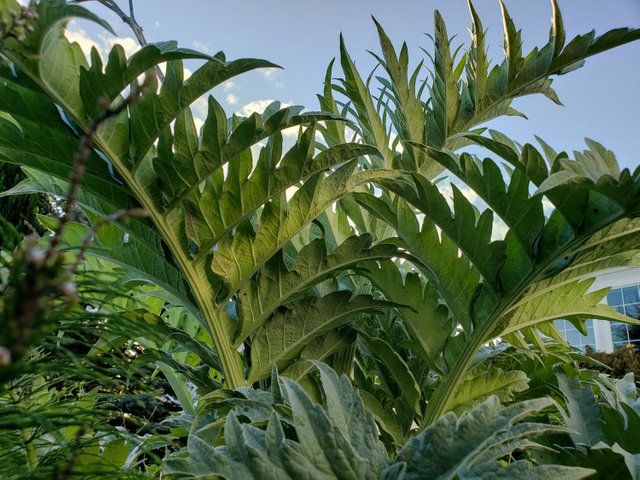 Here's the desert that I had tonight: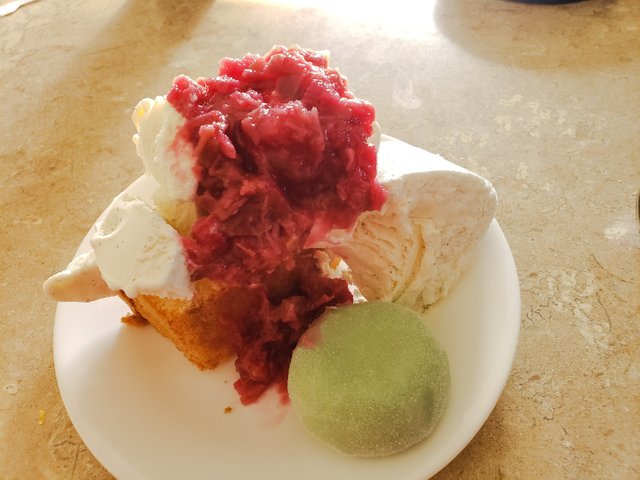 The red sauce is from the rhubarb that was harvested yesterday. There's a picture of the leaves in yesterday's report.
---
Thanks for reading! I always value your support and comments. The pictures were taken by me with my Galaxy S9+. Text and graphics copyright lightsplasher & litesplasher.
---


15726