I did a lot of disc golfing today playing around 54 holes. My scores were a lot better than they had been for the last two days and my putting was feeling better.
My son had a difficult round this afternoon though. He ended up with some unusually high scores.
I also mowed the lawn and did some other yard work.
I figured out how to do some GPS tracking with the new Fitbit so now I can make some fancy graphs of where I rode my bike or went disc golfing. It uses the GPS on my phone and seems to run the battery down on it just a bit but it still works fine.
Tonight's sunset: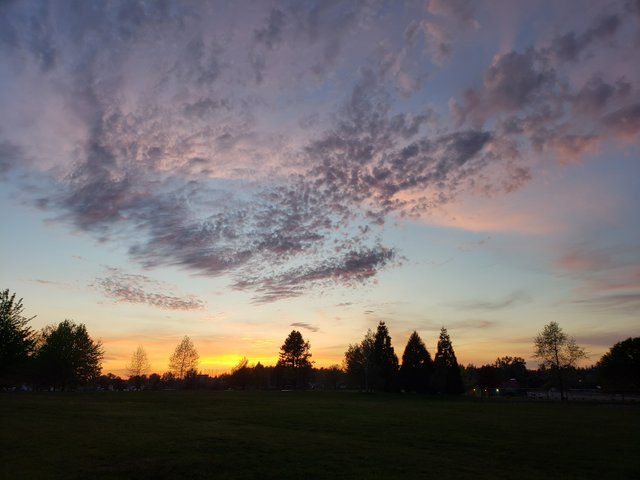 Just a bit later out on the disc golf course: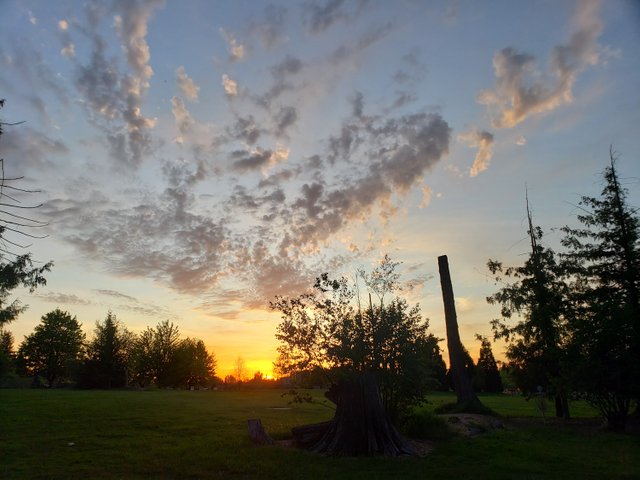 This tool is a must have for disc golfing: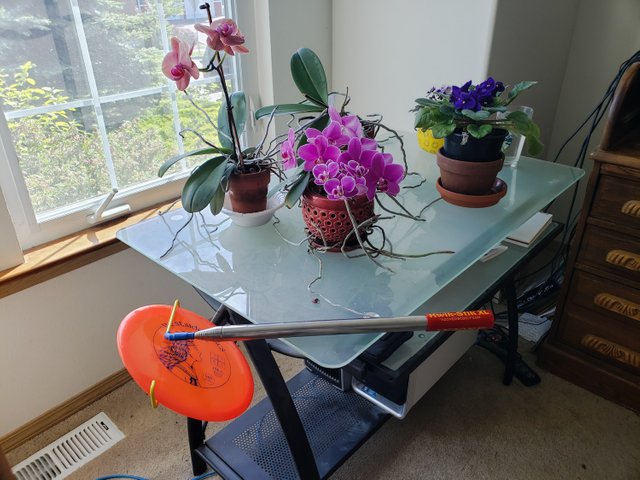 I just got it in the mail today.
It is an Inzone Kwik-Stik XL for picking up discs that are stuck out in the river or in the branches of a tree. It expands out to about sixteen feet and came in really handy today out on the course.
My son threw at disc into a tree and it got stuck on a branch. The Kwik-Stik XL expanded far enough to just reach it. It saved us a bunch to time trying to knock it down with rocks or other branches.
There are so many times out on the disc golf course where I wished I had something like this. It is compact enough to carry easily in a disc golf bag and does the job. Reaching deep into a bramble bush is just not much fun and can be painful. This can save me a lot of wet feet too when discs get thrown in the river.
---
Thanks for reading! I always value your support and comments. The pictures were taken by me with my Galaxy S9+. Text and graphics copyright lightsplasher & litesplasher.
---


16077

Cycling, Daily Activity, Golf, Yard Work