Nynější téma týdne je víceméně kreativní a všechny doposud publikované texty zněly pozitivně a představovaly ideální budoucnost, ve které žije ideální společnost zbavená všech zlých vlastností a předsudků jako ve Star Treku. Také se pokusím o vykreslení takové budoucnosti. Prý se budoucnosti opakuje a tak jsem pro inspiraci se podíval do minulosti. Abych podle ní se pokusil sestavit budoucnost. Budoucnost, která se možná nestane za deset let, možná ani za dvacet let. Je jisté, že se jednou někdo o její naplnění postará. Inspiroval jsem se formátem jiných textů a tak si poslechněte příběh jednoho z posledních lidí na planetě, které lidé dříve říkali Země. Na planetě, kde už není člověk pánem tvorstva.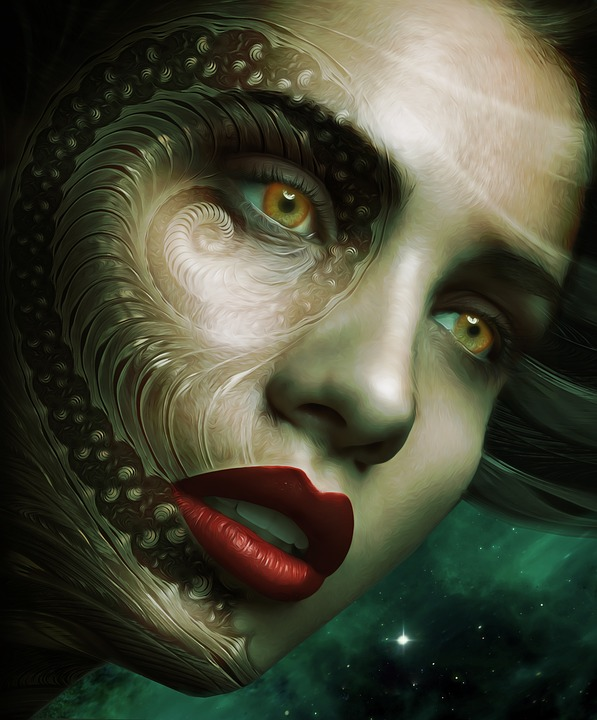 Pixabay License - Free for commercial use
Hlášení 47843
V rychlosti píši toto hlášení, protože nikdy nevím které z nich bude poslední. Opevnili jsme se na zřícenině starého hradu. Dříve měl jméno, dnes je to jen opěrný bod na souřadnicích 49.3308472N, 14.8527047E. Dříve všichni měli jména než se stalo… Měl bych raději začít od začátku.
Ještě za doby civilizace, se běžně každý dostal k informaci o věštbách, které předpovídali konec světa. Nikdo tomu tenkrát nevěřil. Proč taky, vždyť bylo mnoho podvodníků. Konec světa v roce 2000 se přece nekonal. Až s odstupem času postupně každému docházelo, že po tomto roce se začínají dít divné věci. Byly častější sucha, tornáda. Oproti tomu byly záplavy. V místech, kde se tyto přírodní katastrofy vyhýbaly, zase řádily lidé o různém přesvědčení. Ve jménu jednoho, či jiného boha byli přesvědčení že jediná cesta je ta lemována destrukcí. Přibývaly atentáty nejen sebevražedné a pumové. Později i biologické a nukleární. Rok 2000 byl začátkem konce.
Tohle všechno bylo příčinou dnešního chaosu. Jak to pokračovalo dál. Hledalo se řešení a také se našlo. To, že není správné, na to se přišlo příliš pozdě. Prvním krokem byl vznik sociálních sítí. V tomto směru byl nejúspěšnější Facebook. Zprvu se tento projekt zdál fenomenální. A také jím byl. Byl to naprosto dokonalý nástroj pro sběr dat o každém jedinci. Po několika letech si někteří všimli podezřelé aktivity plynoucí z používání této sítě a přestali ji používat. Naopak objevily se i jiné alternativy. Co bylo ještě horší, hojně se začalo používat šifrování a studnice volně dostupných dat doslova vyschla. Už to vypadalo, že zvítězí zdravý rozum nad chamtivostí. Mýlili jsme se všichni. Oni. Tak jsou označováni, ti co tahají za nitky a rozhodují, co je pro každého dobré.
Společnost byla zaplavena samými smart přístroji, které sbíraly informace o všem a posílaly je na jedno místě na světě. Došlo to až tak daleko, že inteligentní záchod, vám zanalyzoval stolici. Když našel příznaky rakoviny tlustého střeva, rovnou vám do chytrého telefonu poslal několik nabídek s pohřební službou. A když jste si ji koupili ještě dnes, získali jste pět procent slevu. To byla úchylárna, co? Na většinu populace to fungovalo.
Pro zvýšení efektivity sběru dat nakonec bylo zakázané jakékoliv šifrování. Vše každý musel na sebe nechat oznámit. Ti co se prohřešili jakýmikoliv zašifrovanými daty, skončili v pracovních táborech a nikdo je nikdy již neviděl. Průkopníkem v tomto schématu byla Čína. Zde začal kompletní monitoring občanů. Nejen kamerami, později i pomocí čipu, který odposlouchává myšlenky. Nebojte se, už jej pár let nemám. Moje myšlenky zůstávají jen v mojí hlavě.
K čemu tolik dat? Ve své době největší technologické firmy se spojily a vytvořili umělou inteligenci. Nebo superpočítač, který měl odhalit teroristický čin ještě dříve, než byl naplánován. K
zajištění potřebných autonomních operací, byly postaveny na každém kontinentu továrny na výrobu autonomních strážců pořádku. A někde tady se to zvrtlo úplně.
Anna, tak jí zkráceně říkáme. Se rozhodla sestavit Člověka 2.0. Člověka, který nezamořuje planetu toxickými jedy. Člověka, který neví co je destrukce. Po tomto rozhodnutí byla většina populace vyhlazena. V tuto chvíli víme jistě, že ještě neuspěla. Anna umí jen to, co posbírala ze smart zařízeních. A tam žádné informace o sestrojení nového člověka nenajde.
Stále máme šanci na vítězství, protože o lidských vlastnostech jako jsou kreativita, důvtip či naděje. Neví vůbec nic.


10546

Daily Activity, Home Improvement, Walking
| | | | | | |
| --- | --- | --- | --- | --- | --- |
| | | | | | |
| cm | | cm | | cm | |