Everyone by now must have seen the Facebook thing that's going around, an album cover every day for 10 days?

Source
A couple of people on HIVE have posted their 10 covers but we do it a little better with some written dialogue because we are writers and they 'probably are incapable of such things'.
It seems the Facebook lot are now on to favourite books. Is this what its come to due to social isolation?
As there's bugger all else to do and just because I'm copying @steevc and @stephenking989, here are the albums that changed my life, with just a little dialogue.
Duke – Genesis (1980)
It's not my favourite album by the band, that goes to 'Wind and Wuthering', but this one really caught my ear and made me a lifelong fan.
I remember countless hours of playing golf on my own humming 'Behind the Lines'. I was a sad bastard in those times.
Wish You Were Here – Pink Floyd (1975)
I was very late on the Floyd bandwagon hearing this one around the mid-eighties and the rest of the back catalogue at late as 2008.
This one is still my favourite and quite timeless.
Radiohead – The Bends (1995)
The Bends brings back so many memories of my time when I just started contracting around 1996.
My flatmate at the time started playing it and I got reeled into the jagged guitar sounds of some tunes, and harmonies of others.
The Sundays – Reading, Writing, and Arithmetic (1990)
So this is where you start going, who? The Sundays were an indy band who didn't want to be famous, only made THREE albums, and have now disappeared from the music scene.
I was in love with Harriet Wheeler's voice, and they got more airplay in the USA. I have heard their music being played in shopping malls stateside.
Biffy Clyro - The Vertigo of Bliss (2003)
Finally something from the current decade! The masterpiece was a bastard to crack but fantastic once spilled and I could understand all that gooeyness inside.
One to persevere with, as it sounds quite alien to the uninitiated. It's not progressive but with all the strange changes of direction within each song, it may as well be.
Porcupine Tree – In Absentia (2002)
I am going to limit my TEN to one per band or artist or there would be more Genesis and definitely more of these guys.
Deadwing was a strong contender for the band I never saw as they broke up before I discovered them in 2015.
One of the few bands I have ever listened to and the music sank in right away, a true rarity.
Steven Wilson - The Raven That Refused to Sing (2014)
There was no way I would miss the vocalist and songwriter of Porcupine Tree from my list.
The progressive masterpiece competes with anything recorded by the gods of prog in the seventies.
A true work of modern musical art and one of the few current artists I still follow. Just listen to that solo close to the end.
Cocteau Twins - Heaven or Las Vegas (1990)
So back to the weird shit and they don't come much stranger than the Cocteau Twins. Yet another band I discovered far too late, but not one to see live by all accounts.
Their music is too harmonized for a live performance. It is far better suited for the studio. Cherry Coloured Funk has been heard on some TV jingles.
Rush - Hemispheres (1978)
I bought this because the album cover looked cool and discovered an awesome band. If you love 20 minute long songs about space and sphinxes then this is your thing.
Add some guitars, actually a lot of guitars, and crank up the sound.
Muse – Origin of Symmetry (2001)
It would be unfair to say this is Muse before they went crap, but after 'Black Holes', I really lost interest.
Some of their old albums were quite accessible (Absolution) but this one was a tough bastard to get into.
Like a lot of those types, I found it to be the best, once cracked open.

That's my ten and I know I have missed a few. So is anyone else up for sharing their TEN?
How about @bozz, @verhp11, @uwelang or anyone else? I challenge you to reveal the albums that changed your life!
If you do then remember to use the MUSIC Community here!
If these links don't work and your are using Windows, then try using Edge.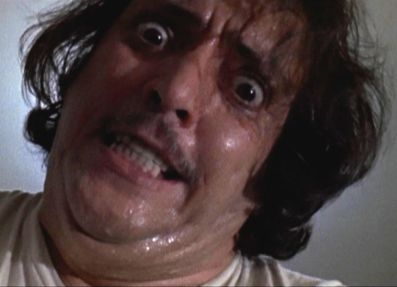 If you found this article so invigorating that you are now a positively googly-eyed, drooling lunatic with dripping saliva or even if you liked it just a bit, then please upvote, comment, resteem, engage me or all of these things.