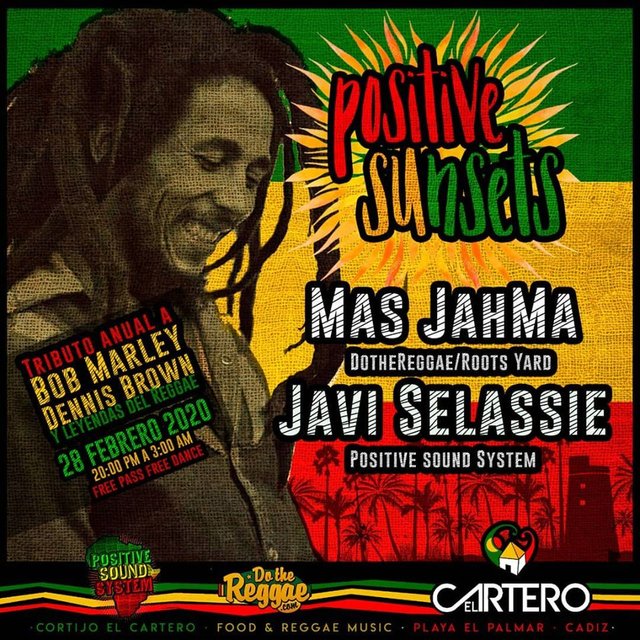 This February 28, Positive Sunsets closes the month of reggae with the participation of the number 1 DJ of reggae, Javi Selassie will be present with all his mixes and surprises with Positive Sound system, the variety of the classic and the new will be present in Cortijo, Cadiz, specifically on the beach El Palmar.
Javi Selassie will be sharing with one of the most experienced groups in Madrid, Spain. Mas Jahma Sound who promote the projects DotheReggae.com or the Roots Yard of Rototom.
The event, which will take place in Cortijo el Cartero, is a tribute to the legendary Bob Marley, Dennis Brown and other reggae legends.
Dj Javi Selassie has created a mix with the best of reggae, more than an hour of pure adrenaline to light up the body, an interesting mix in the pure style of Selassie called "Take It Easy", all this energy will make the beach El Palmar, a prestigious place brought from the roots of Jamaica and the Rasta movement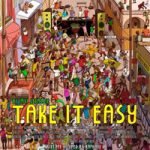 Link
Image 1: Link
To end this moment of publicity and continuing with the art of the mix, I leave you a mix of the great of reggae, Bob Marley and his best hits.