Well this is it! In less than 4 hours (0 days 3 h 26 min 17 sec to be exact), the HIVE blockchain will officially be launched. I for one am very excited to see how this thing would unfold.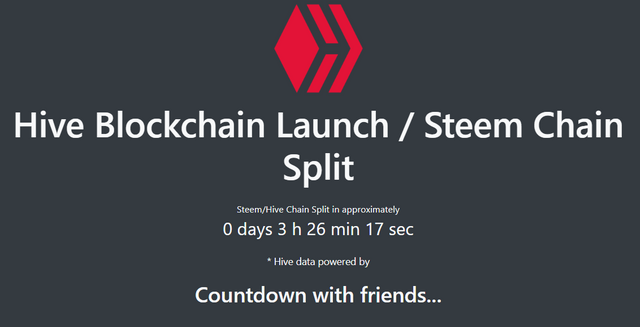 Image Source: https://www.coingecko.com/en/explain/hive_launch
I am more optimistic about the new blockchain (HIVE) after seeing Vitalik's tweet on twitter who seems to support the split.
One thing I'm worried though is what would happen in the market value of STEEM in the next few HOURS. I am honestly planning to dump my current liquid Steem but the split happens at 10PM on my country and I would already be out at that time. Hopefully STEEM would not crash from $0.30 to less than $0.1 in the next 12 hours or until I wake up the next day. XD
Anyways, hoping all the best to the HIVE Blockchain. Hoping that all goes well and no unexpected thing would happen after the launch.