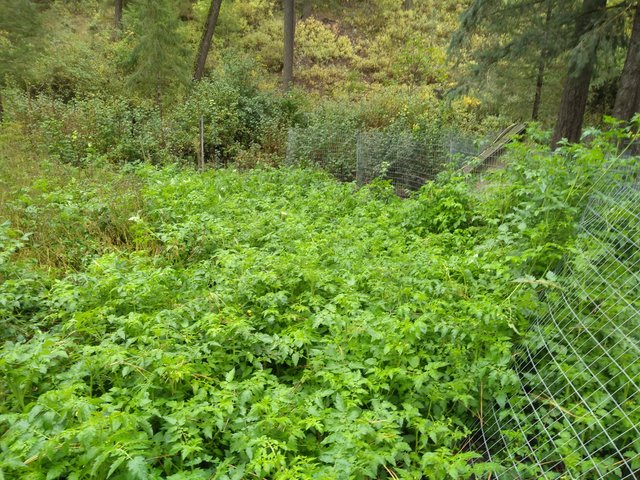 It tried snowing here but just couldn't quite drop flakes. The rain lasted thru the day so I went out when it subsided off and on. The tomato plants, the wild ones, the volunteers, had to get picked. The temps will be below freezing tonight so I am being proactive.
I yanked off the tomatoes in bunches with stems so they might ripen. I got over 15 pounds in the tub and still missed a bunch.
This morning I cut up green tomatoes and have them on the dehydrator. I filled every tray we have and almost got thru a full bag. Probably about 12-15 pounds wet but will dry to only a few pounds.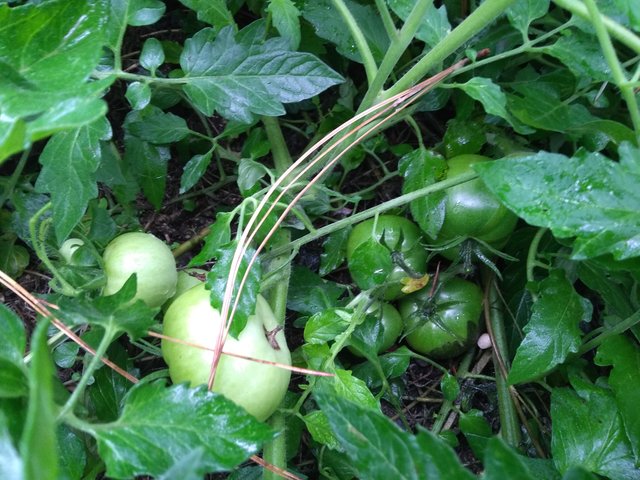 On our front patio, under the overhang I found this smaller cat faced spider. I decided to put her in our kitchen for the winter as our in house bug gun. Our monster girl is outside acclimating to the cold, building her supply of antifreeze in her blood.
Our kitchen spider has made her web and is now at home in the open space by the fridge. Thankfully we don't need to go into those 2 cabinets much otherwise I would kill her web each time.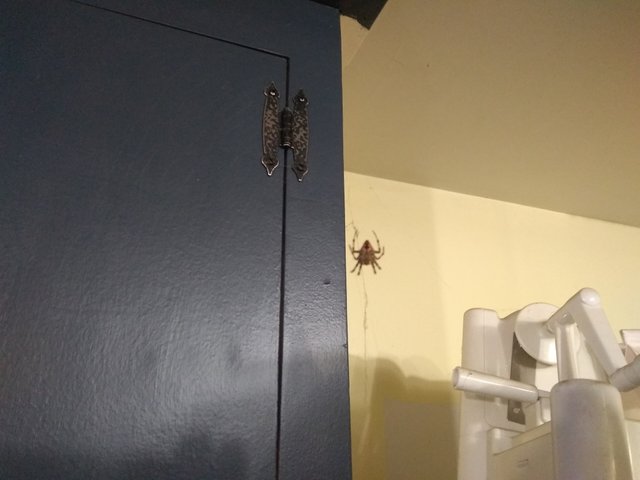 I juiced a bag of grapes this afternoon and have about 12 cups of juice to use for something. The juice is on a stock pot outside for the night. It is green unripe grapes but I am juicing none the less.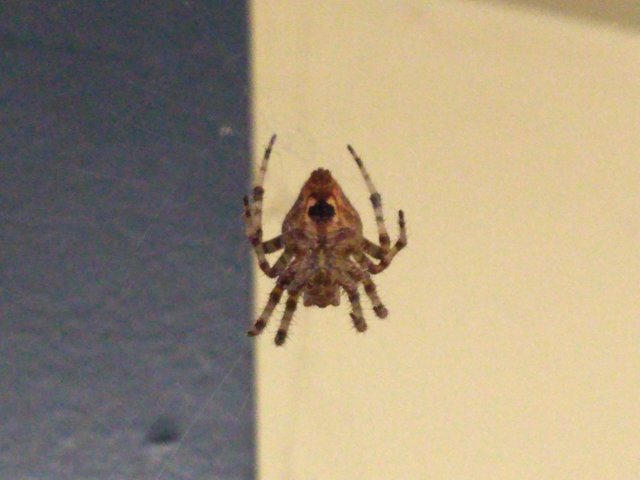 Tomorrow is the day for me tree climbing and bucking. Here's hoping for a safe and productive day.



8475

Daily Activity, Gardening, Home Improvement, House Chores, Walking, Weight Lifting, Yard Work