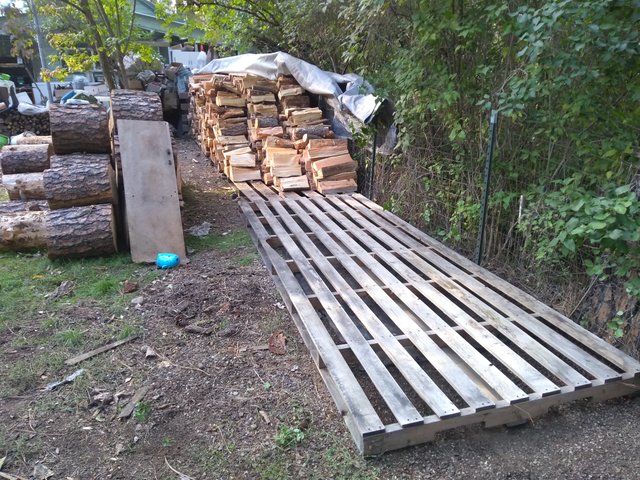 Firewood. Lots and lots of firewood. I had to add an extra 12 foot pallet to the end of my stack. This gets me to at least 4.5 cords worth of storage, but won't handle everything I have on the ground. I am having to take the time to organize before stacking out the limb wood from the big fir.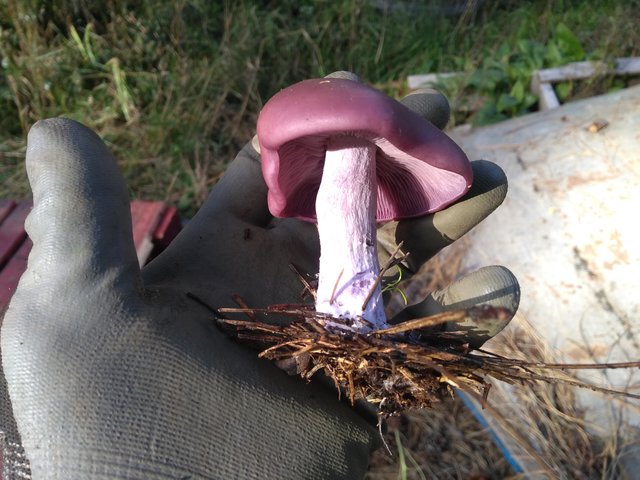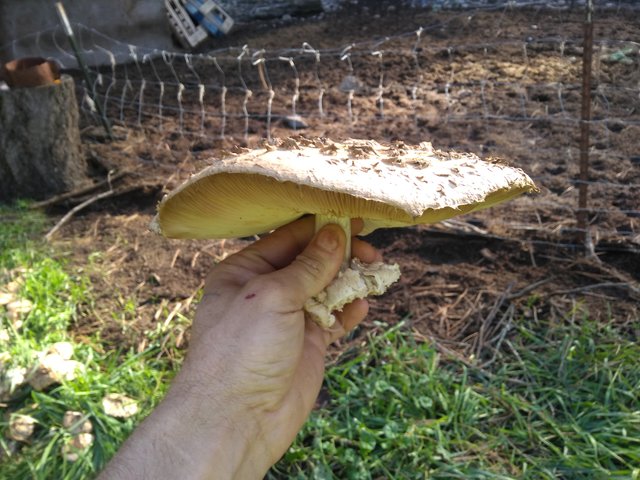 Intense fungus! The color is so vibrant, the gills are even purple, and the white streaked stem is purple cored. Really cool looking mushrooms. Then the monsters have hit their peak size, full on plate sized fungus. The sheep shit has REALLY done a good job of fertilizing.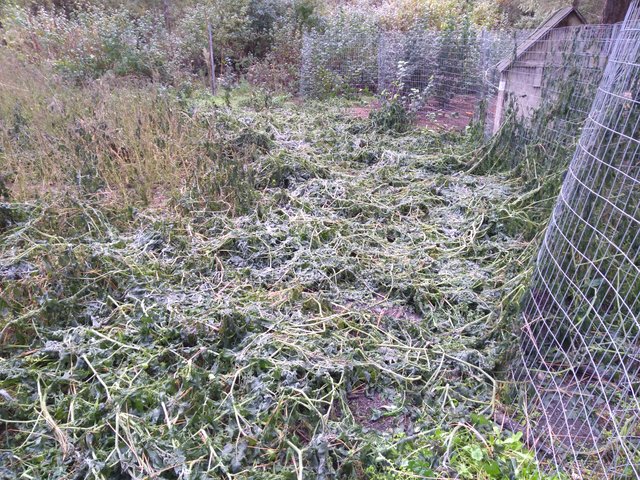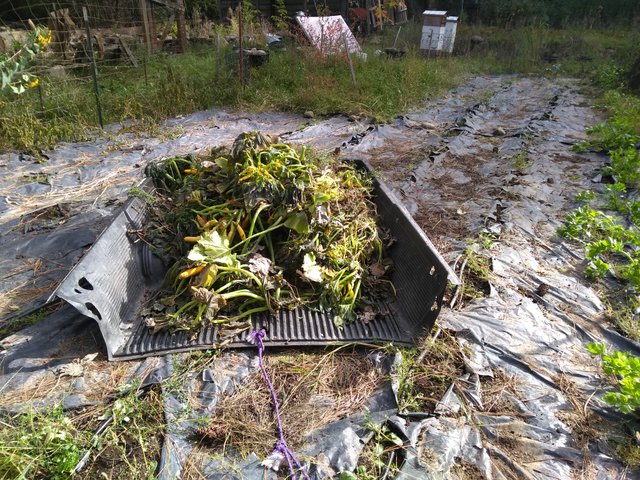 The garden is done. Fully frozen. Everything went, EXCEPT my celery which lasted through 25F last night, perked up in the warm sun today. I hauled off the squash plants from the main garden and tossed them into the sheep. The old bed liner works really well for a hauling sled. I still have the whole of the beans, tomatoes, and other squash to yank out.
This evening was our first real cub scout meeting which went well. J is super stoked and we are going to Camp Cowles Saturday for a day camp. He will get to start working on badges and belt loops right away. The first meeting tonight the kids made air powered paper rockets and shot them off outside the grange. A few disappeared into the night sky before careening back to earth. The kids all seemed to have a blast.
Tomorrow is more garden work, firewood, and I have to buy a new chain for my big saw to get through the monster fir.


15637

Daily Activity, Gardening, Home Improvement, House Chores, Walking, Weight Lifting, Yard Work