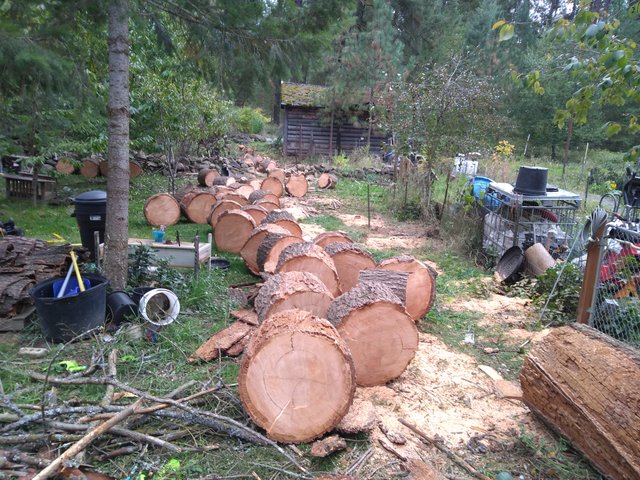 My head was removed from my ass during a trip to North 40 for a new saw chain. I browsed the 3 different brands starting with the cheapest tri-link then the Husky which looked good. Then I went and looked at the Stihl and lo and behold there was a 33 RS 72 chain. This chain is NOT a anti kick back chain and is far more aggressive. The key is the single link depth riser. I have been trying to use a 33 RS3 72. That 3 is the problem. That 3 makes the depth riser double thick and a pain in the ass for full bar cutting. Try plunge cutting them side by side and the difference will slap you.
Well... let me just say I am tired of the smell of shit from having to pull my head out of my ass constantly. But the cutting action of this new chain made me forget all about the smell. When a heated knife slices through butter and you marvel at the speed anD ease? Yeah that was me for the entire time cutting the entire tree up.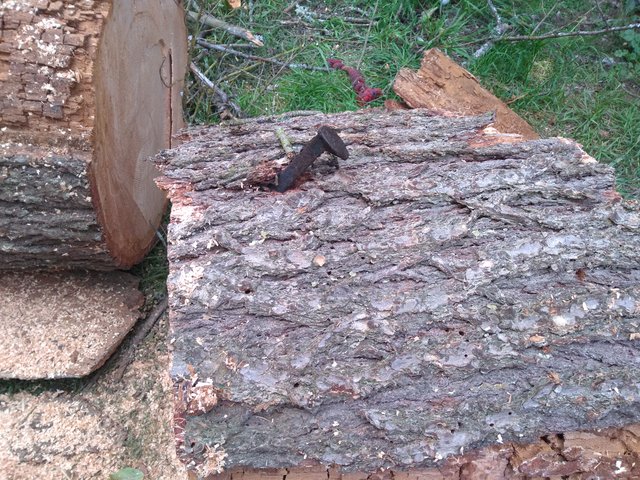 I got REALLY lucky. I had pounded a railroad spike into the tree to hold the overhead wire for me hops and it was not removed before I dropped the tree. THANKFULLY I missed it and cut about 2 inches below, see it was head down in the dirt and I zero clue where it was.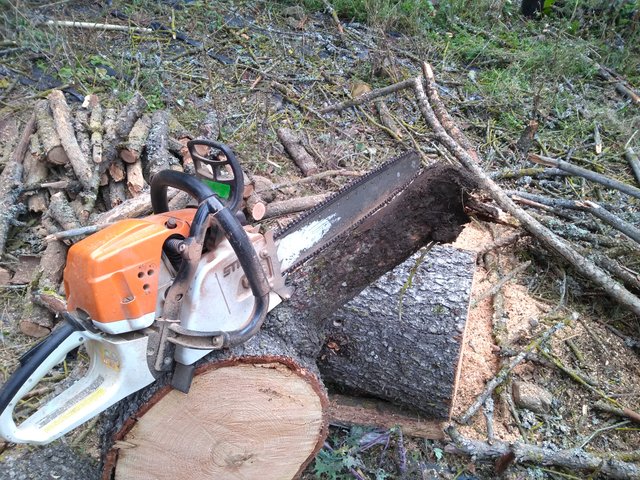 While slicing logs I found a branch buries to the hilt. I had to pull the log up to get the branch out of the ground. A full 20 inches deep, the saw bar is 20", and imagine if that hit someone!!!!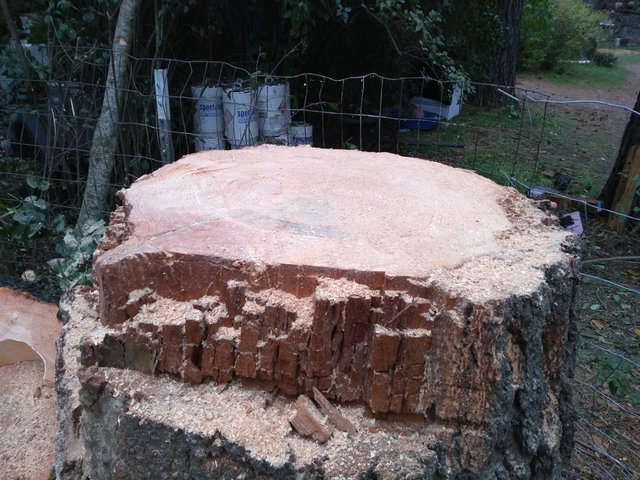 After the tree and then the remaining branches I cut the stump to a bit more level, not perfect but better than the rough felling cut. Not sure what we will do with it but it is not going anywhere soon.
Tomorrow I clean the garden of the dead plants, move wood, and maybe relax my muscles which are complaining really loudly. Saturday is Scout camp 20 minutes north of us which should last most of the day.



11647

Daily Activity, Home Improvement, House Chores, Walking, Weight Lifting, Yard Work