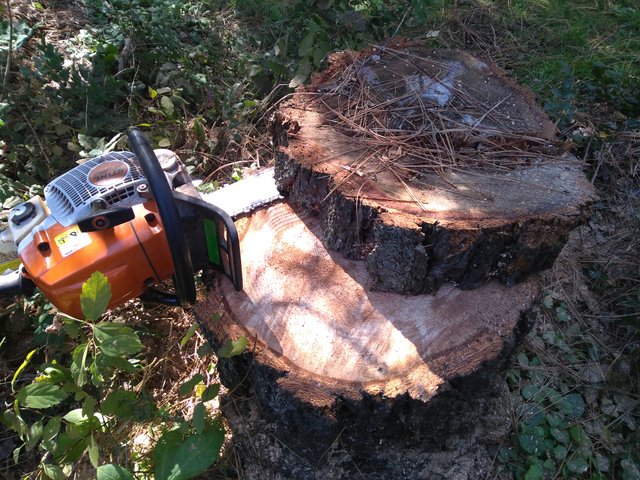 Yesterday turned out to be a great packages day. In the morning I got my order of Phoenix Oyster Mushrooms in the mail from Fungi Perfecti. I am super stoked and anxious for the weekend when the temps are going to be above freezing again so I can install the plugs in my stumps.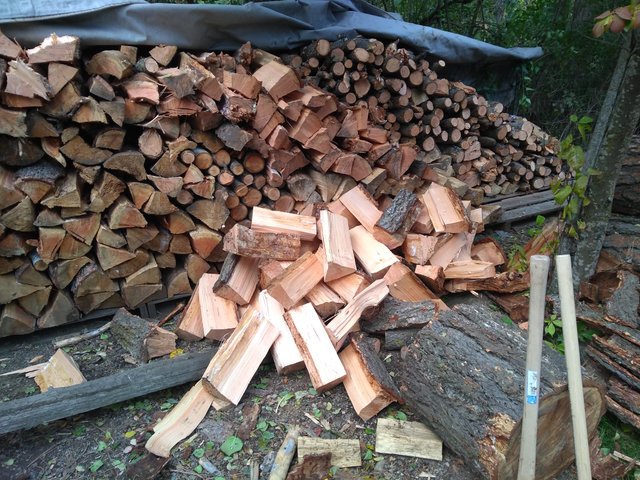 After getting my fungus I got my chainsaw out again and finished up the last of the cutting around the lower property. I had a tree on the hillside that I had cut down a year ago and only finished cutting up half of it, a small tree on our path to the creek that I had bucked but not cut up, and the base 10 feet of the monster fir. Along with those 3 trees I also went and flushed up one of the stumps I will be inoculating so it has a flat-ish top. I also have a nice slice that I am going to set back on top once the plugs are installed and waxed so as to help keep them warmer, moister, and protected.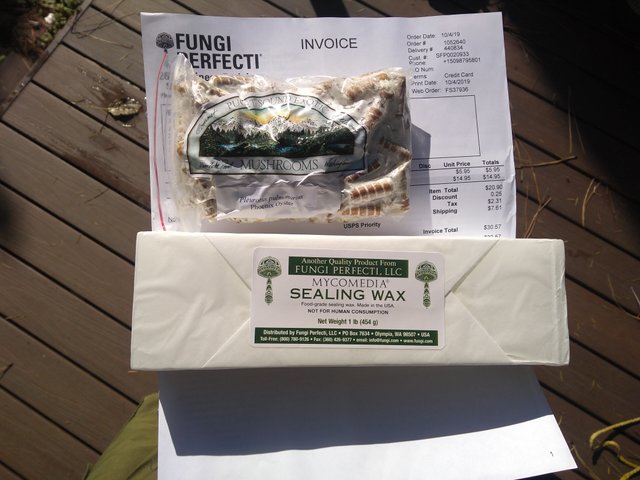 Every day I have to split at least a couple rounds of wood. I have well over 100 rounds stacked in the yard with another 20 on the hillside that all need to be split.... by hand.... with a splitting maul. While I could complain about the amount of work before me, I try to look at it as a challenge and a way to stay in a bit of better shape. My only concern is keeping my body from imploding on itself, so I have to moderate my time splitting. Hence the few rounds per day challenge.
In the afternoon UPS showed up with the new night lighting transformer for my client. Thankfully Unique Lighting warrantied the dead one for free so I was able to save my client over $800 on a new replacement.
Last night was our Cub Scout meeting and J had his first Lion den meeting. We are meeting in the Riverside fire station meeting room so each den gets a corner of the room which makes it a bit loud, but they seemed to do just fine. There were only 3 kids in the Lion den last night but Lion is a super basic rank so the learning is pretty easy.
Today I am going to go install the new transformer before noon and also shut down his water feature and irrigation system. I have to do some designing for my buddies electrical work we are doing Sunday or Monday. More wood splitting, garden clean up, and organizing are on the docket for today.



13026

Daily Activity, Gardening, House Chores, Play with kids/grand kids, Walking, Weight Lifting, Yard Work