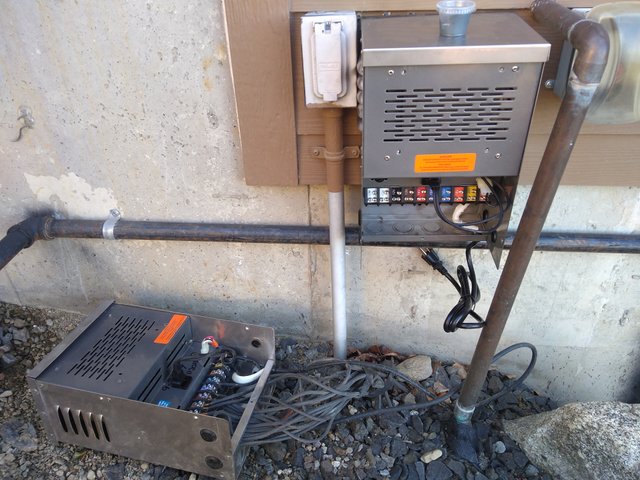 Yesterday worked out pretty well. I went to my client's house mid morning and installed the new night lighting transformer to replace the one that died. It was a straight forward process and I just had to move the wires to the new box after nipping the long ends off. Every wire in the old box was left with a half inch of bare wire sticking out the bottom of the terminals, WHICH IS WRONG! So I cut each one to the proper length and installed them all correctly.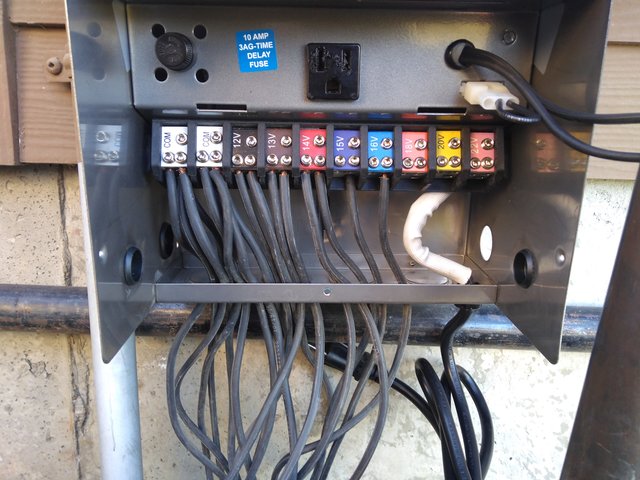 This is how the wiring is supposed to look. Neat, tightly inserted, no bare wire showing, and properly organized. There is a certain level of accomplishment I feel when wiring comes out looking good, like bending conduit perfectly. It is nice to know that is is now correct and will last longer. After finishing the install I shut down his irrigation and water feature, removing the pump to his garage for the winter.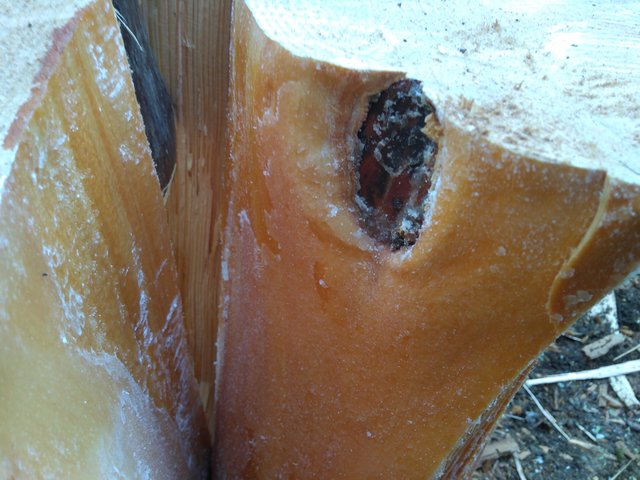 While splitting wood again in the afternoon I had an annoying incident and an interesting incident. The annoying one was my Wood Splitting Woes which saw me working EXTRA hard for just 2 pieces of firewood. The interesting one is this inside of a fir round.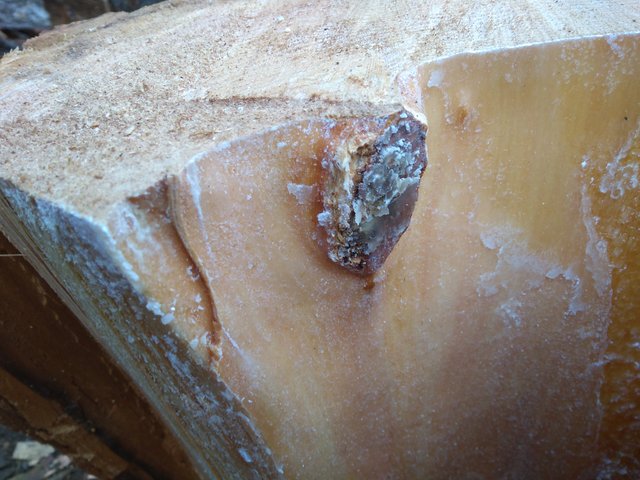 At he ripe old age of 50 years this Fir tree received damage to its bark. The damaged spot then got healed over and the tree grew for another 60 years. At first I thought that it was a branch but there is no knot showing on the outside of the bark or beneath it. The trees on either side of the house have been showing numerous points of damage and injury in their past as I have been splitting the rounds. I am highly suspecting that a number of the damaged spots were from building the house in the 20s and then the addition in the 70s.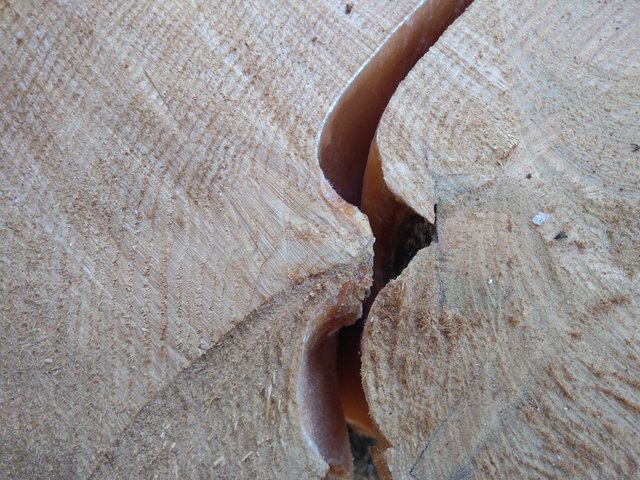 While splitting wood I got a camp fire going in the fire pit. It is super nice to have this big pit to burn in as I have been creating a large amount of small wood and bark debris from splitting. The super knots and branches that I am not wanting to try splitting are getting set aside to burn in the pit as well as the branches and other stuff that I am raking up in the yard.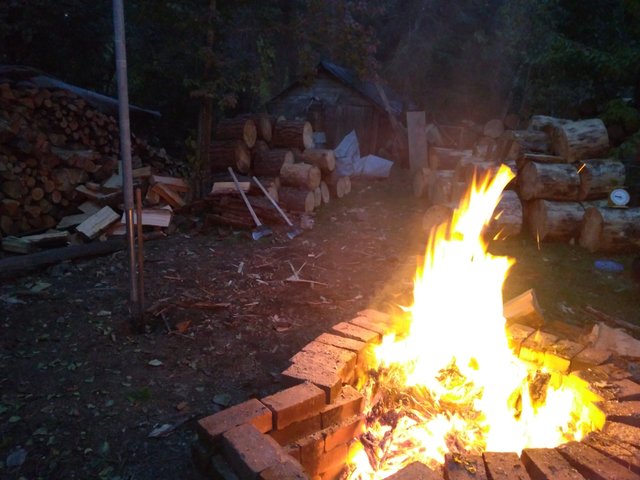 Today will be a bit eclectic. No school for my oldest but he is already up and around since he is normally up by 7am, so his system is set to that time. I have to run to the store and pick up our Azure coop order. It was about 22F last night and tonight will be about 25F, Saturday night will be only 35F so that means tomorrow once it warms up I will be starting to install my Phoenix Oyster Mushrooms. More wood splitting and yard work will fill out my day.


13115

Daily Activity, Gardening, House Chores, Walking, Weight Lifting, Yard Work