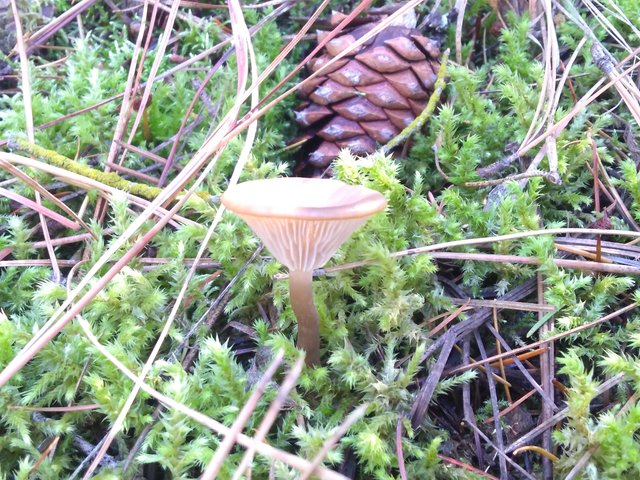 Pretty good day yesterday with a few accomplishments/tasks completed. First was to Cover My Hay bales with the pallets covers my buddy Art gave me. The covers and the boards I installed are going to make this winter a breeze. I won't have moldy hay come spring time and the rain will run off the tarp and not create massive pools in the valleys between bales. The snow should be a shit ton easier to remove as well.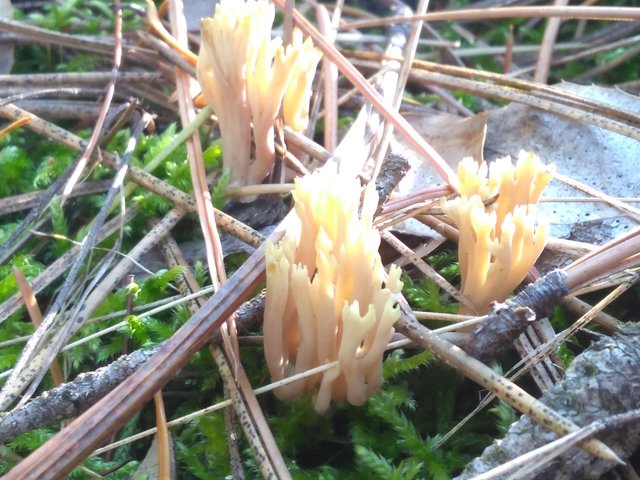 My next task was to Wax My Stumps after having Inoculated my stumps with my Phoenix Oyster Mushroom Plugs on Saturday. I was busy all day Sunday so waited until yesterday to do the wax coating. Surprisingly I ended up with the exact right amount of wax to completely coat the faces of both stumps.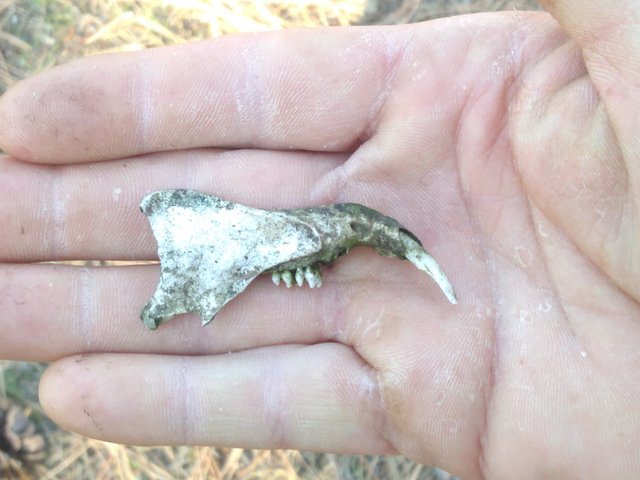 In the mid afternoon I went for a walk around the property to check on the fence line and look for fungus, feathers, or other treasures. These fungus were popping on the hillside in the still damp shade. The top of the property holds the trees that the eagles like to perch in. Below the trees is a slew of debris from them, sticks, poo, bones, feathers, carcass pieces, and fish parts. This jaw bone from a big ass gopher or some other rodent was beneath one of the perch trees.
The evening was more wood splitting and I got another 5 rounds done. Slowly but surely I am getting through the rounds of wood. The pile of split wood is getting longer and taller and I have enough room for only half the rounds I have left to split. not a bad problem to have.
Today is likely more of the same as prior days, lots of wood hauling, branch burning, fall clean up, and the like. I need to get a pile of pine needles gathered before the rains hit to cover the stumps with. I am not hurting for needles at all, its just the problem of all the pine cones that are infesting the needles lying everywhere. The Pine trees all went into fruiting this year, their cycles all lined up, and they have covered the property in cones. I am pretty sure the trees know something about the winter and have prepped.



14820

Daily Activity, Gardening, Home Improvement, House Chores, Walking, Weight Lifting, Yard Work