It's been raining and cold. Winter day temperatures at times. Of course for those of you in the northern hemisphere, this would be pretty normal, but this is South Australia and it's the first month of summer. It's positively strange weather for this time of year. I'm not complaining about the rain, it's always welcome here. I'm just somewhat puzzled.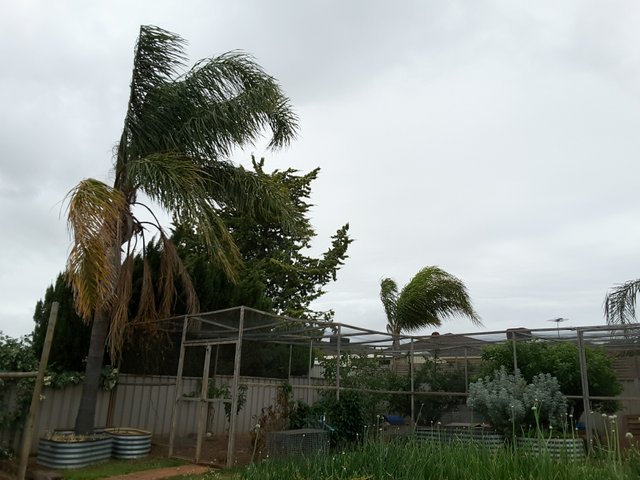 Almost looks tropical!
It did mean a delay in putting the chicks out into the run. Normally it's warm enough to put them out at 3 weeks old when there are enough of them to keep each other warm overnight. However, with it dropping chilly and the risk of them going into the rain and getting wet, I kept them inside a little longer. Chickens aren't the most sensible as adults, never mind as chicks. They'd probably be daft enough to run around in the rain then get hypothermia.
One of the pepino plants was attracting the ants and when I took a closer look I found what looks to be some form of scale insect being farmed by them. It's different to what I'm used to seeing on the citrus trees.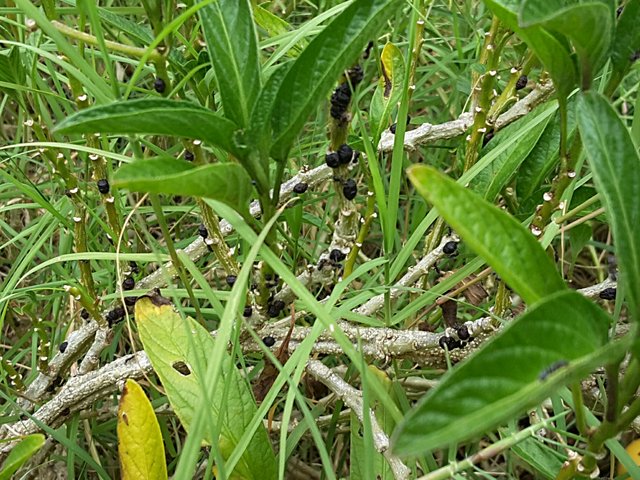 The Apple tree is putting on a lot of growth, but I hadn't been seeing any apples actually growing. I did do some hand pollinating and had seen some bees on the flowers earlier this year, so I was starting to get concerned that no fruit seemed to be setting. However, when trimming back some of the extra growth for the rabbits I got under the tree and saw some apples growing. They're being sensible and growing out of direct sun.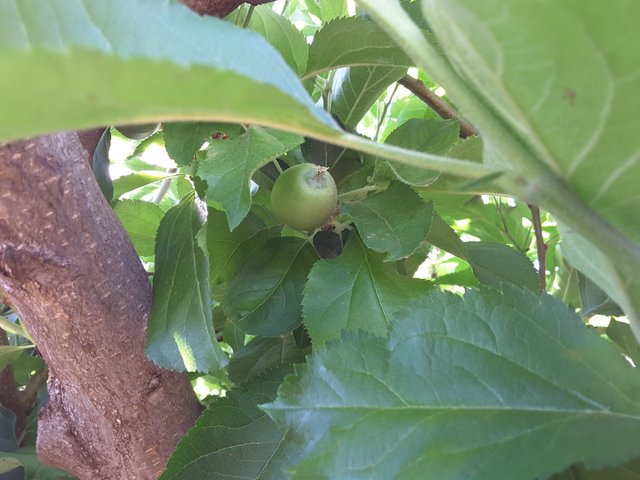 The rabbits haven't had as much outdoors time with the rain, so my daughter, @izzydawn, took the opportunity to get some photos of the baby bunnies today. We have a colour show up that we've never had before. I thought it would be grey when it was first born.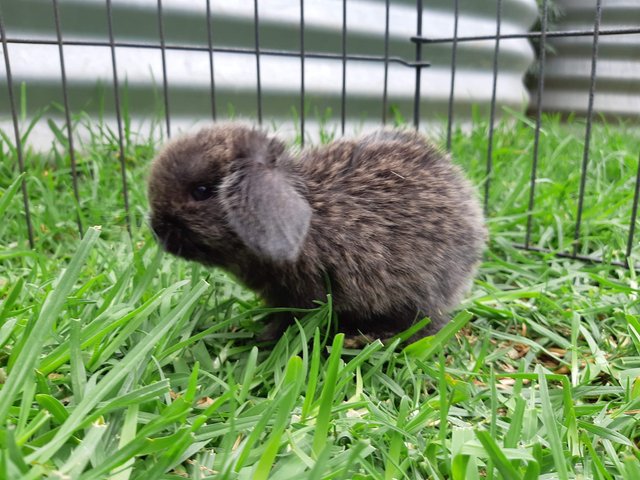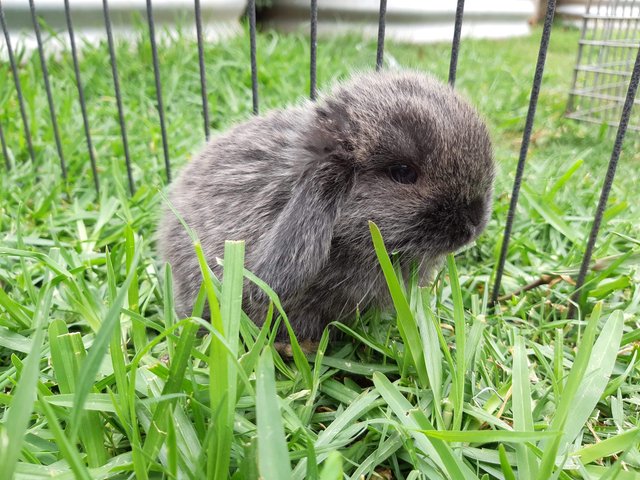 Not sure what you'd call this colour.
---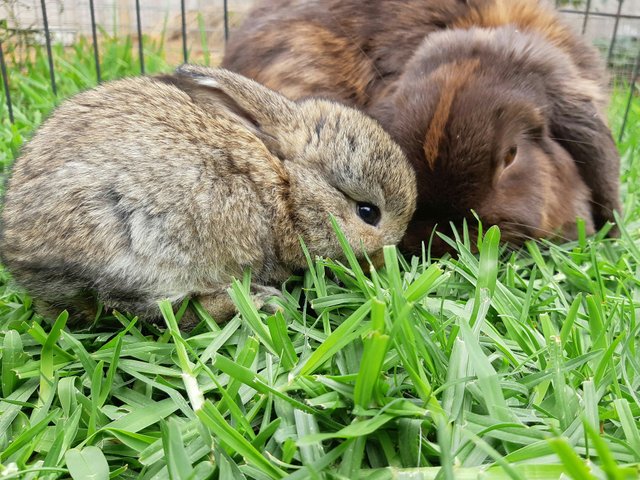 Mum and bub.
---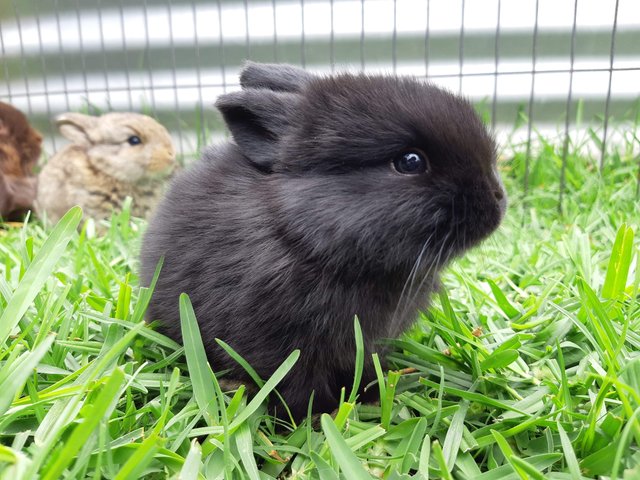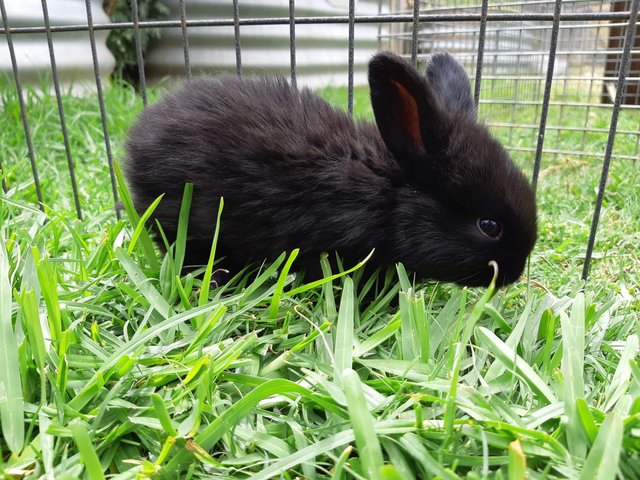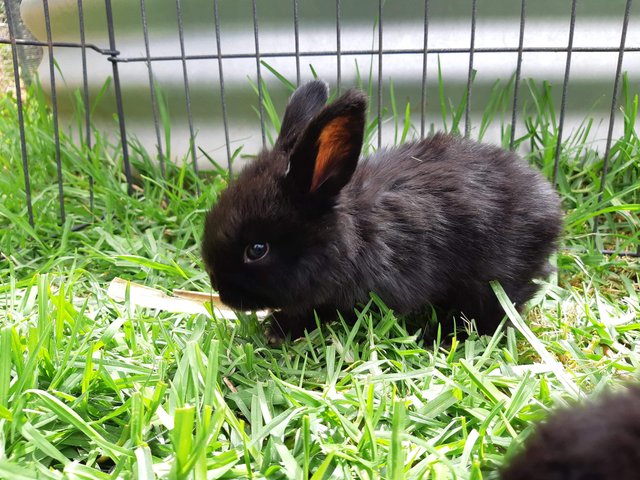 ---
~○♤○~
---
You can also find The Miniature Smallholding on: