A short distance down Finley Road in Pickens County, SC (US), is a lovely old barn on a decent-sized piece of property. This barn has apparently been standing quite a number of years and has been patched several times in a delightful manner. Little sections of the facade are different colors and different textures, which I find to be charming!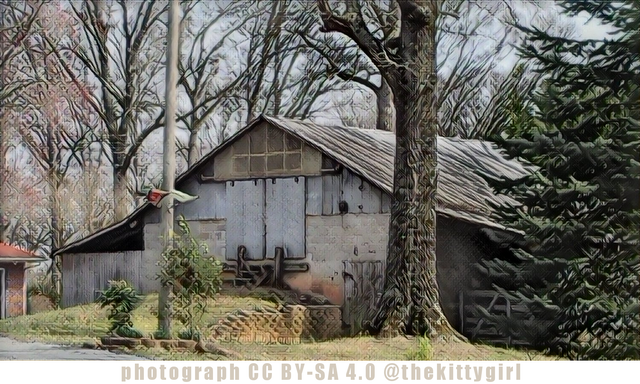 Just to the left of the tree at the corner of the barn is a door at ground level, which provides entry to the barn on this side. To the left of that is a retaining wall supporting an earthen "ramp" which leads to the large double-doors for loading hay into the hay loft. I was unable to see the other side of the barn, but I am sure there are large doors there for livestock to use.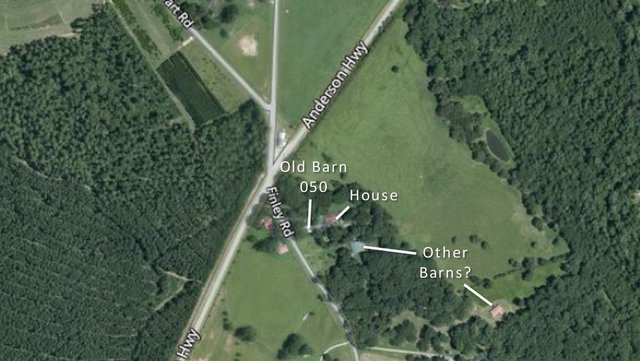 screenshot from BING Maps
The aeriel photograph on BING Maps shows two other buildings on the property that might be barns. They are too far from the road and hidden by trees, so they can't be seen from ground-level (unless one wanders onto the property, which would be dangerous). I will just have to imagine that they are as fabulous as Old Barn № 050!

 😊

!steemitworldmap 34.769043 lat -82.635010 long Pickens County, SC D3SCR




31-Aug-2019