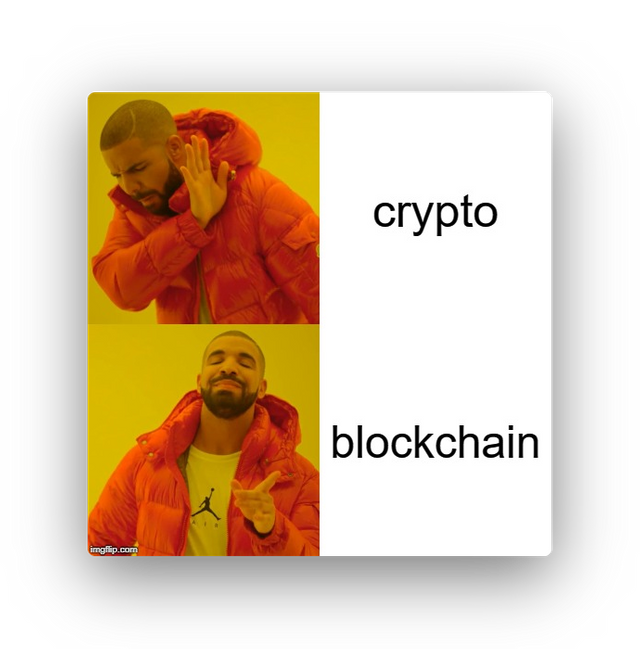 Right now, the Indian government is confused. On one hand RBI(Reserve [BAN]k of India) has banned the banks to receive or transfer money to anything related to cryptocurrencies and on the other hand many states have started funding local blockchain projects.
The state of Uttar Pradesh (UP) recently selected India Smart Grid Forum (ISGF) to pilot a peer-to-peer (P2P) solar power trading platform in collaboration with Australia-based Power Ledger. The tech startup that claims to have developed a blockchain-enabled energy trading platform which is already being used in Australia, Thailand, Japan, Malaysia, the United States and Austria.
Source: https://inc42.com/resources/how-blockchain-could-be-a-game-changer-in-india/
Recently a few interesting events happened in the Indian Crypto space. Binance has acquired India's biggest crypto exchange WazirX. Also the RBI vs Indian Crypto Community case will have its next hearing on January 14th, 2020. You can read more about what's latest happening in Indian crypto space on @firepower's blog.
Will the Indian government will try to regulate the ecosystem or simply go ahead with the ban imposed by RBI? Sooner or later we will have the answer. But the ultimate question is....
Why India is important for Mass Adoption?
Before we start discussing why India is important for Blockchain and Cryptocurrency mass adoption, let's have a look at some statistics: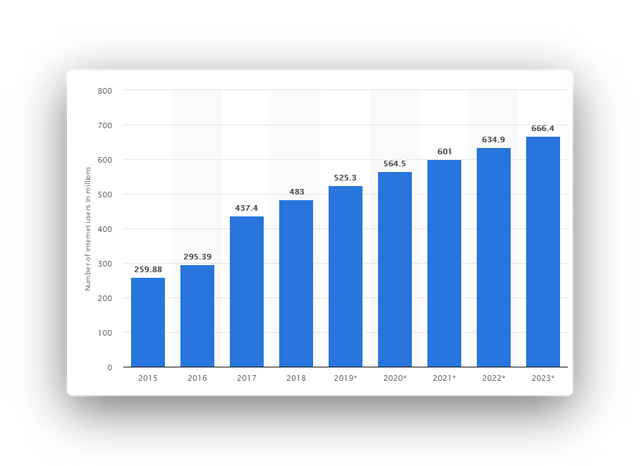 Source:
https://www.statista.com/statistics/255146/number-of-internet-users-in-india/
Just imagine if 10% of Indian active internet users adopt STEEM or probably Blockchain by 2022. It can boost the crypto markets towards the bull run that can probably take us far beyond moon. Let's talk about why India is important for rapid blockchain acceptance worldwide:
Numbers
In terms of numbers, activity and engagement over the internet, Indians are already in abundance. That count is growing exponentially on daily basis. Let's face it, it's a growing market, thanks to the unstoppable population that is producing one Australia every year. ;) Not something to boast about but it is how it is.
Talent
We also have the talent which can develop amazing Blockchain related projects and provide various services easily. At the same time, start up culture has been booming more than ever in the country. We have talent and interest across all domains, be it Finance, Healthcare, Banking, Real Estate Social Media, F&B etc.
Need
Also, there is a huge need of innovation and new technologies which can help us advance to stand at par with the first world countries. Our government is still using the old technologies which are pretty outdated and have no real use cases in the current scenario. Also, India is a poor country. 1% of the population owns 99% of the wealth. Blockchain and Cryptocurrencies will promote entrepreneurship and flourish businesses at a faster pace.
---
I think the country can become a huge market for Blockchain related startups. As an Indian who is shit deep in the cryptocurrency ecosystem it's getting very hard for me to survive in the space. But I am hopeful that the government will listen to us someday. So I will be writing multiple tweets to the following accounts on frequent basis:
PM of India: https://twitter.com/narendramodi
Finance Minister of India: https://twitter.com/nsitharaman
RBI Governor: https://twitter.com/DasShaktikanta
If you are an Indian and reading this blog, please go ahead and do the same whenever you feel like. You can also Tweet to your local state leaders too if they are active on twitter.
Not sure if our voices will reach them but we should at least give it a try.
Use Hashtag
#IndiaWantsCrypto.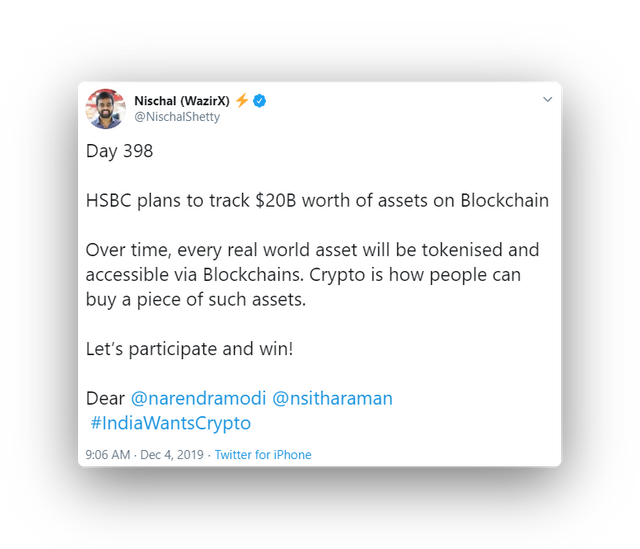 Source:
https://twitter.com/NischalShetty