Here I go with my entry to Insect Thursday, I'm a little late but not that late. For this challenge, you have to show original photos, as beautiful and impressive as you can with original content. Thanks, @whatisnew for this contest that allows you to love insects, which by the way seems to be in danger of extinction.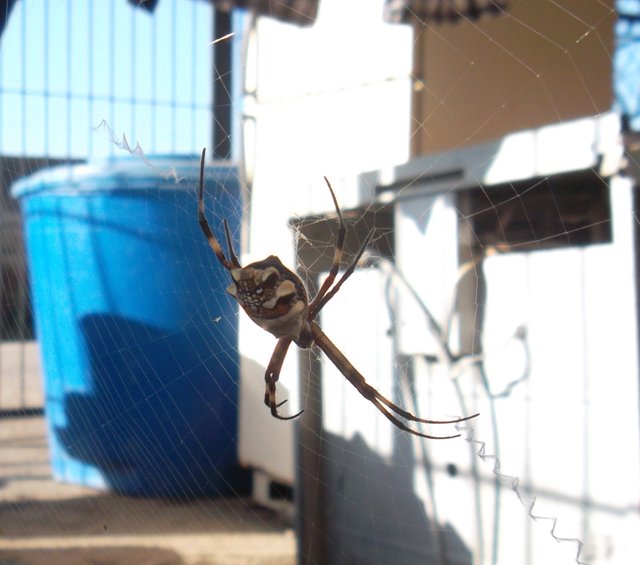 Walking through the parking lot, I saw in a garage a huge spider waiting for something in its big web or I would be thinking. I don't know. But I was afraid of its shape and at the same time, it dazzled me with its appearance. It seemed to have big eyes in its abdomen and long legs. In the end, I lost my fear of her, because she was quiet for the picture. Spiders are short-sighted but so-called jumping spiders have better vision.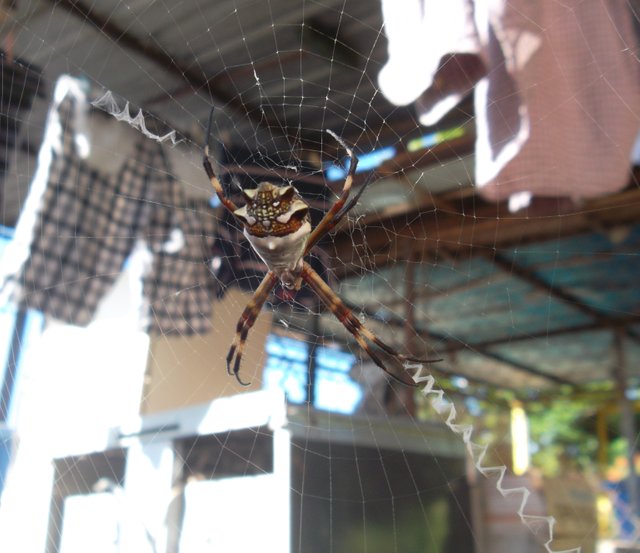 However, I want to clarify that she is not an insect, as they have 6 legs and spiders have 8, but they come in the family as they are derived from the root of the arthropods. Insects are the most numerous species.
I do not know which group or species of arachnids they belong to, if anyone knows, please leave it in the comments.
https://twitter.com/arelisrh1/status/1231776012721164288?s=20