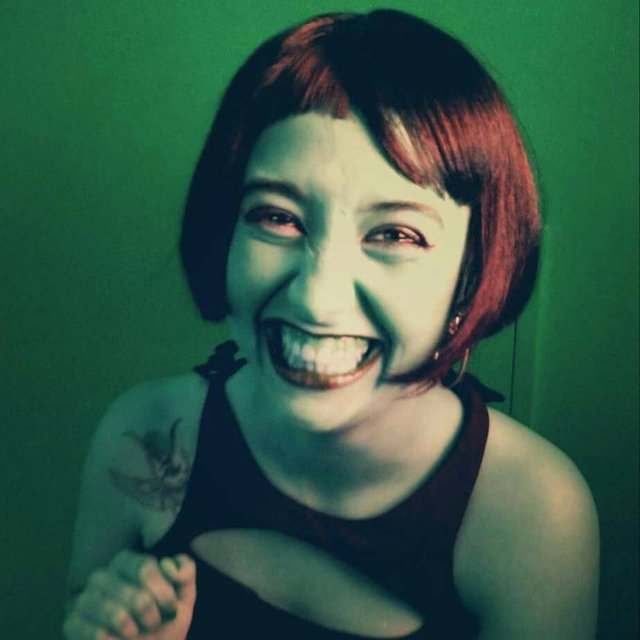 #IntroduceYourself
Reasons To be Vegan
I believe in freedom and the energy that we enter to our bodies. When we eat plants we're eating life, colours and different vitamins. Instead, when we are eating meat we eat the cow's pain while she is entering to the slaughterhouse , the suffering of watching their babies being killed and the suffocation of overcrowding farms.

I love animals
Animals lived in this planet before myself. Why should I , my race, destroy animals's planet because I can?
Animals have knowleadge about nature, they know when an earthquake is coming or when the rain is closer. We need technology for that things that animals know naturally..
We think that we are the cleaverest specie in this..

Eating animals is polluting earth
There are a lot of reasons for being Vegan, but I think that one of the most important point is the pollution. The industry has reached a level wich is ,almost, impossible to reverse. The rivers, the lands, the sky and the air is polluted.

Eating Meat creates cancer
Cancer's cells grows in acid places and meat is rich in acid. Non-vegans think that when vegans talk about cancer talk becaus talking is free (In some places in the world.. ) and they want to rule the world. But, thinking clean..
What should I won if the worlds gets vegan? Would the goverment pay me ? Would the states gave me fame, sex, drugs and power?
If world gest vegan, we all win. We won't die from cancer, pollution, bad nutricion or depression.
Yesterday I read this notice:
"Why do vegans have such lower cancer risk? This is fascinating stuff: An elegant series of experiments was performed in which people were placed on different diets and their blood was then dripped on human cancer cells growing in a petri dish to see whose diet kicked more cancer butt. Women placed on plant-based diets for just two weeks, for example, were found to suppress the growth of three different types of breast cancer (see images of the cancer clearance). The same blood coursing through these womens' bodies gained the power to significantly slow down and stop breast cancer cell growth thanks to just two weeks of eating a healthy plant-based diet! (Two weeks! Imagine what's going on in your body after a year!) Similar results were found for men against prostate cancer (as well as against prostate enlargement)"
link: https://www.huffpost.com/entry/vegan-diet-cancer_b_2250052
If you know a cow, you'll never gonna eat meat.
Cows are clever, sweet and peacefull. I'm not a hippie, dont misunderstood, I listen to Rammstein and have a lot of orgasms when I do.
I have to say this:
I don't believe that saying the word "Love" , "Peace" , "Beauty" or "Abundance" is because you're are next to Jesus. Jesus smoked Weed and take wine, I could be Jesus's friend.
We have 2 sides. Ying & yang, those who tell you that they are "Happy" all the time are idiots.
When I talk about being Vegan I talk about Respect and activism. Yoga has a beautifull dark side, but marketing prefers to tell you that the light is always there.. in you, in everything. Stop the lie. Believe in yourself and ask yourself is you want to eat meat, because, if you are eating corpses you're not clever as you think.
Also, industry has Brain-Whased people. "We need meat" "You need milk to grow up" . Believe me, I know kids that takes a lot of milk and they are very, V-E-R-Y stupids.
They has no power, they aren't strong as they want to OR marketing told them to be.
poor of them, they need to take vitamins and go to the doctor.
That's is the relationship we all smell : Farmaceutic & Meatindustry
I promise to tell this love story in another post..
I'll tell you this love Story ♥ Love for them and death for us ♥
Look this photo to see something a little more pacefull than this message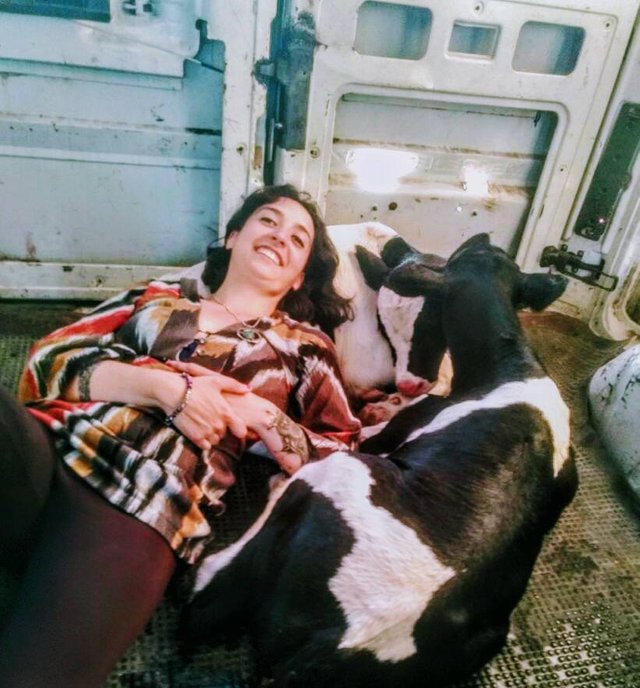 Me and 2 rescued cows.