This is my first blog post on Steem block chain.
---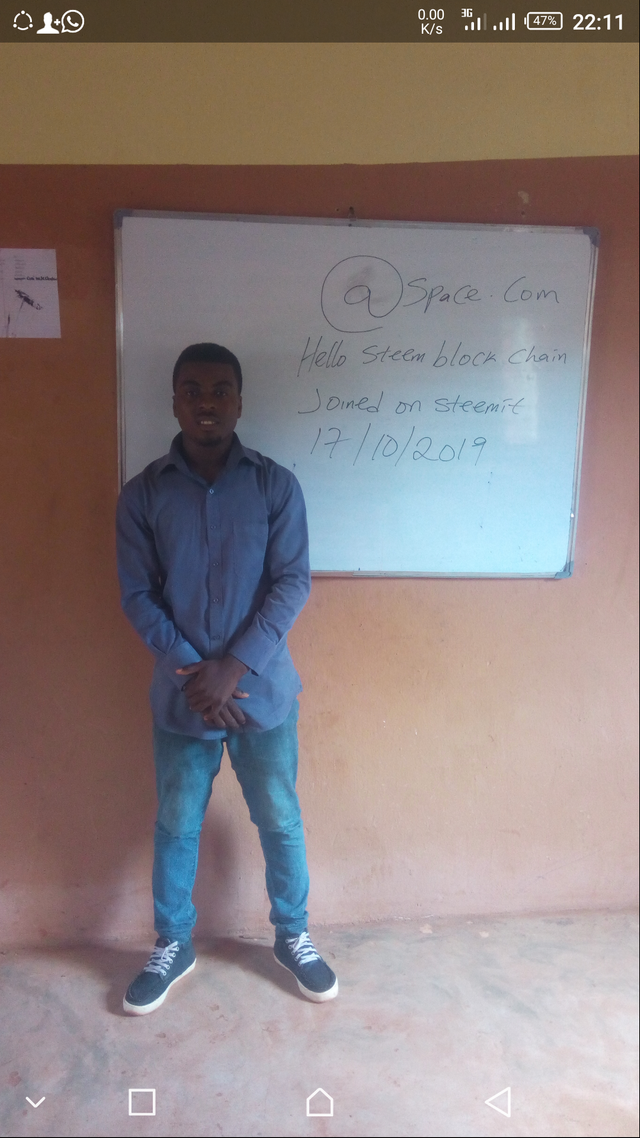 ---
Hello Steem, I'm happy to be here. My name is Nelson Chima, I am was born in 1995.Am a teacher in Goodnews High School, Enugu state Nigeria
I am currently living in Enugu State.
One of my favorite hobbies is teaching. I teach lots of things but I major much on mathematics. Because of the fear people have for maths, I feel good when I make them see how simple and sweet it is when they give their whole mind to it, with the mindset of 'I can do it '.
I also love music so much, currently I can sing, play keyboard 🎹, guitar and drums and I still want to keep learning more. I feel very happy when am making music.
Aside my hobbies, I also like Engineering science and technology. I feel good when I watch people with different inventions and I believe that in no distant time my own inventions will become visible to everyone. Which I believe I can actualise with the help of Steem block chain.
I have had a good experience of Steem with Steemchurch community. I appreciate @Sirknight founder of Steemchurch. A man who uses his skills and abilities for the work of God. I also acknowledge @darlenys01 our president, @uyobong the Steemchurch Nigeria priest. I can't wait to appreciate the man that introduced steemit to me, '@maxdevalue Steemchurch stalwart, this man is really working hard.
I hope we can get to know ourselves through this platform. We see again soon!
---
Posted via Marlians.com