Forte di Bard
---
Ciao Steemians!
---
While ago I had the opportunity to see the fifth edition of Napoleonica, a historical re-enactment of Napoleon and his troops passage during the second Italian Campaign during 1800s which was held at the Fort of Bard (Valle d'Aosta - Italy).
Qualche tempo fa ho avuto l'occasione di assistere alla quinta edizione di Napoleonica, rievocazione storica del passaggio di Napoleone e le sue truppe durante la seconda campagna d'Italia dell'800 che si é tenuta al Forte di Bard (Valle d'Aosta - Italia).
---
Cannon | Cannone
---
An intriguing return to the past, between shots of guns and cannons, without bullets but roaring a lot, so much so that they echoed in the Valley's mountains managing to frighten the most sensitive children, who much cried.
Un intrigante ritorno al passato, tra spari di fucili e cannoni, senza pallottole ma rombanti come pochi, tanto che riecheggiavano tra le montagne valdostane riuscendo a spaventare i bambini più sensibili, i quali piangevano spaventati.
---
Napoleon's troops | Truppe di Napoleone
---
I arrived a little bit late at the event, I did not have the opportunity to see the passage of the troops in the front line but I had to follow them and not be able to immortalize them worthily, I tried to do my best about it by taking pictures and making some short videos.
Netto il ritardo con il quale sono giunto all'evento, non ho avuto l'occasione di vedere il passaggio del truppe in prima linea ma mi é toccato seguirle e non poterle immortalarle degnamente, ho cercato di fare del mio meglio a riguardo scattando foto e facendo qualche breve video.
---
Napoleon's troops | Truppe di Napoleone
---
But let's go back to history when the French army was intent on descending from the Great St. Bernard invading the Aosta Valley and besieging the Fort of Bard, the place of commemoration, which after two weeks had to surrender. This event celebrated the Fort's resistance to invaders.
Ma torniamo alla storia quando l'armata francese era intenta a scendere dal Gran San Bernardo invadendo la Valle d'Aosta e assediando il Forte di Bard, luogo della rievocazione, che dopo due settimane dovette arrendersi. Questo evento ha celebrato la resistenza del Forte opposta agli invasori.
---
Fake dead | Finti morti
---
The village and the Fort of Bard hosted the representation of the French and Austro-Piedmont camps.
Il Borgo e il Forte del paese di Bard hanno ospitato la rappresentazione dell'accampamento francese e quello austro-piemontese.
---
Lampugnani's Camp in the center - In the left an elevator | Campo Lampugnani al centor - sulla sinistra un ascensore
---
The Fort has long been a place of cultural interest, hosts and has hosted many art and photography exhibitions, it was also set scenes of Avengers: Age of Ultron movie of 2015.
Il Forte é da molto tempo luogo di interesse culturale, ospita ed ha ospitato moltissime mostre d'Arte e Fotografia, sono state inoltre girate alcune scene del film Avengers: Age of Ultron nel 2015.
---
The Fort conquest | La conquista del Forte
---
Everything was accompanied by a speaker's voice who explained the various siege moments in detail, it could be heard easily thanks to the many speakers scattered throughout the route. Below are some videos that I shot in some moments of the revisiting and uploaded to my personal YouTube channel:
Il tutto era accompagnato dalla voce di uno speaker che spiegava i vari momenti dell'assedio dettagliatamente, lo si poteva ascoltare facilmente grazie alle tante casse acustiche seminate un po' ovunque durante il percorso. Di seguito trovate alcuni filmati che ho girato in alcuni momenti della rivisitazione ed ho caricato sul mio canale personale YouTube:
---
---
---
---
I hope that with these photos and videos I managed to make you relive a part of the revisitation and felt the atmosphere that the Fort breathed during the event.
Spero che con queste foto e video di essere riuscito a farvi rivivere una parte della rivisitazione e assaporare l'atmosfera che si é respirata la Forte durante l'evento.
---
Bard Fort from a bridge over the Dora Baltea river | Forte di Bard da un ponte sul fiume Dora Baltea
---
All shots are mine! Thanks for watching and reading, a big hug and see you soon!
---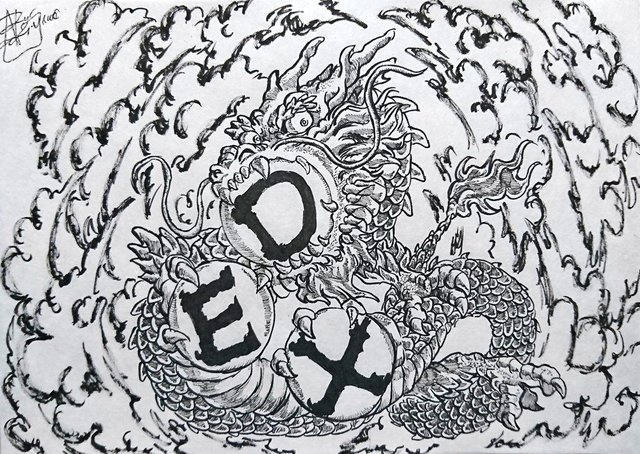 Logo by @ryo-6414