Hi Bob. What do you think about today?

"Sun Is Shining."
Reggae has been your great musical style, why?
"Natural mystic".
But what led you to choose the rhythm of reggae to sing?
"Soul Rebel".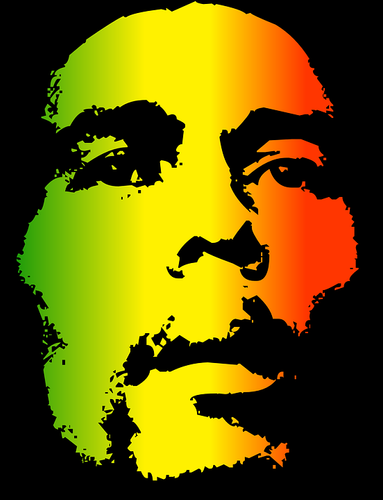 Source: Pixabay
Bob, what do you hate?

The "War" and the "Concrete Jungle".
When you write a song and you are locked, what do you do or what do you think?
I say: "Keep on Moving" and I think of "Africa Unite".
I see you awkward Bob ... can we do something for you? Do you want something?
"Turn Your Lights Down Low."
The guest orders. Please production ... (the interviewer makes a signal to the booth).
Following the interview, what would you say to other musicians who have not yet achieved success as you have achieved?
"Lively Up Yourself", "Get Up, Stand Up".
The public applauds.
Bob, what do you say to the women who see you now?
"No Woman No Cry."
You are very direct with the answers to my questions. Would you like to say something before finishing the interview?
"Caution" "Bad Boys" have passed "400 Years", "No More Trouble".
Bob the song Three Little Birds was a great success in 1977. What do you think that popularity was due to?
It was "All in One." "One Drop" and "One Love."
Thanks Bob Marley, as does your song "Is This Love" ...
"Don't Rock My Boat." "Stir It Up"!... "Could you be Loved".

Thank you all for reading this imaginary interview with Bob Marley.
I hope they got fun. The creative responses of this singer
are the titles of some of his songs.

Welcome your comments.
Infinite greetings and until a next publication.