One of the coolest things about having a Bricklink Store, is getting to see some of the amazing creations that my customers are building with some of my parts. It's even better when those customers are local and I can see it in person.
One such example is this creation by a member of my local LUG (Lego User Group). Let's call him Jerome (primarily because that's actually his name).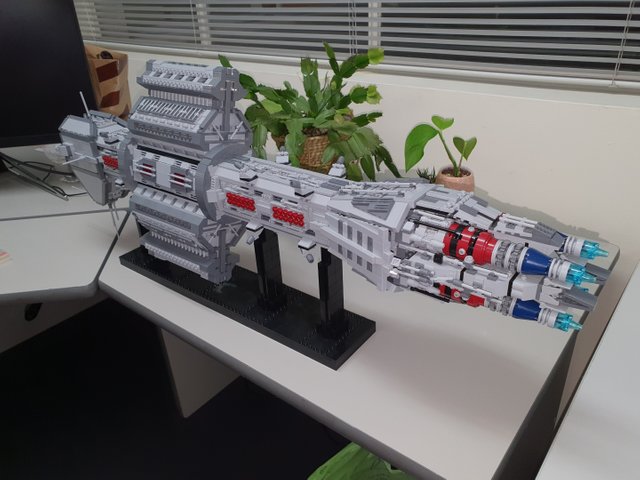 Babylon 5 fans will no doubt instantly recognise this big beast. The Omega-Class Destroyer.
Back in 2016, a model of the EAS Agamemnon, created by a guy named Ryan Olsen was shared online. Unfortunately his construction method of designing as he built, meant that there was no definitive set of instructions or parts list.
In 2017 a chap by the name of David White begin the process of reverse engineering Olsen's design, which he completed and made available via Lego Digital Design files. Jerome had also begun the reverse engineering process, but White completed the task first.
White's design was then picked up by Troy Doolan, who gave the product a few tweaks to improve stability.
Jerome, got himself a copy of Doolan's design, acquired the parts from Bricklink over a period of time, then commenced construction.
Jerome says "It took me about a week. I built the stand first and then realised I was missing the first few pieces. After waiting a week for the parts I started on the main ship. Some days I only did a little, other days I worked on it for hours. One day I was working from 6pm to 3am"
The 1:1750 scale model itself contains almost 5000 pieces (4750 actually), weighs in at 3.976kg. It measures 93.9cm in length, 34.2cm in height and is 28.2cm wide.
But enough of the chatter, let us bask in the glory of Jerome's work. All photos were amateurishly taken by me, on my Samsung Galaxy mobile phone.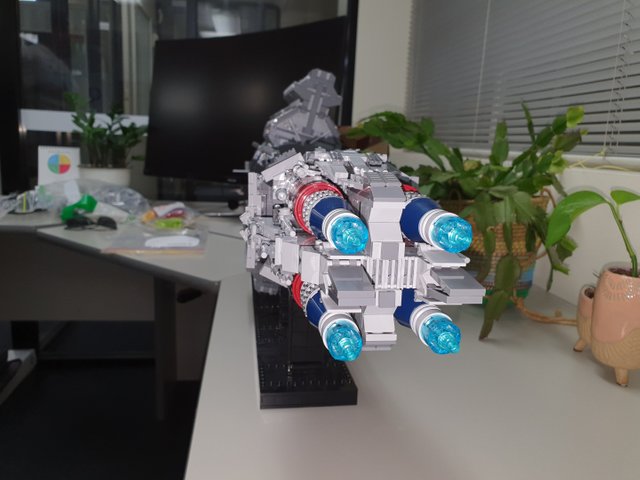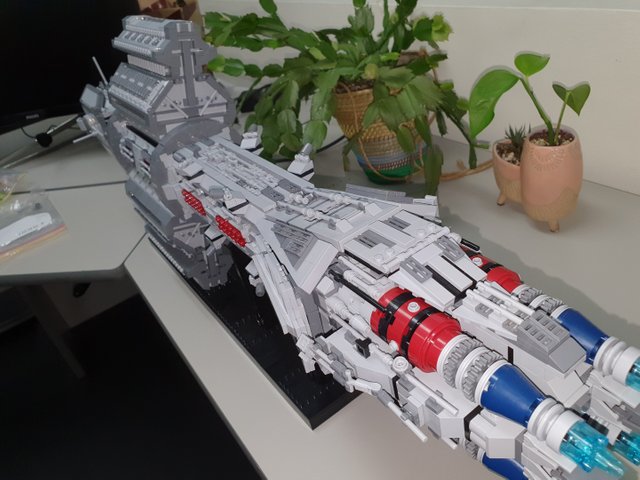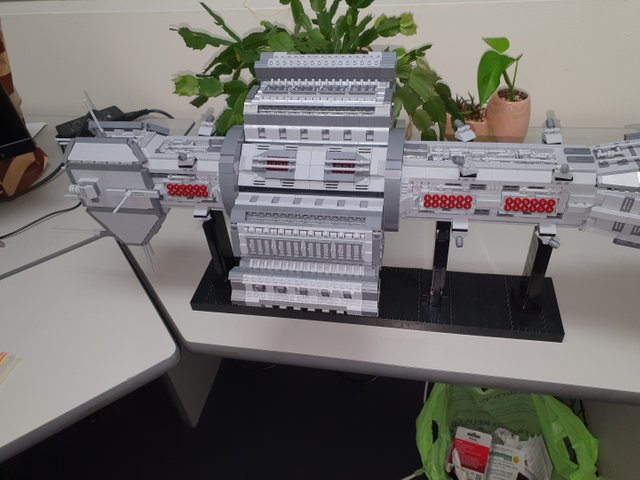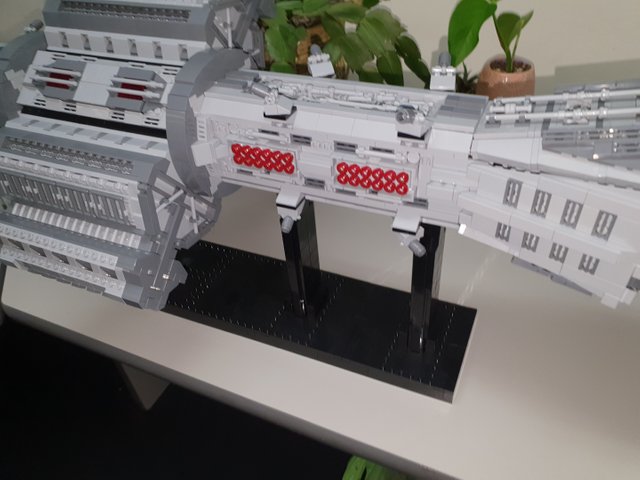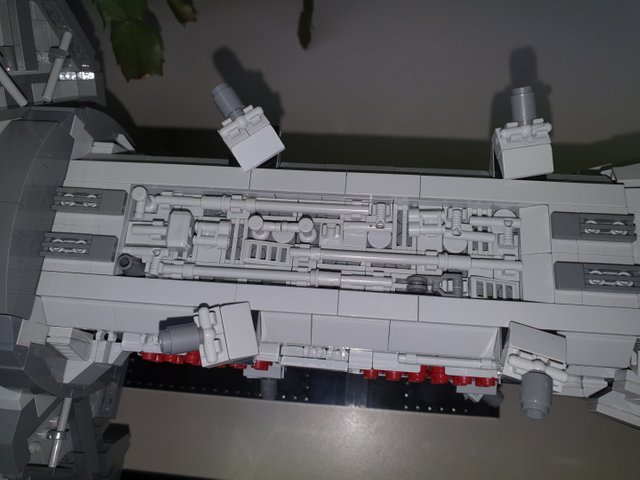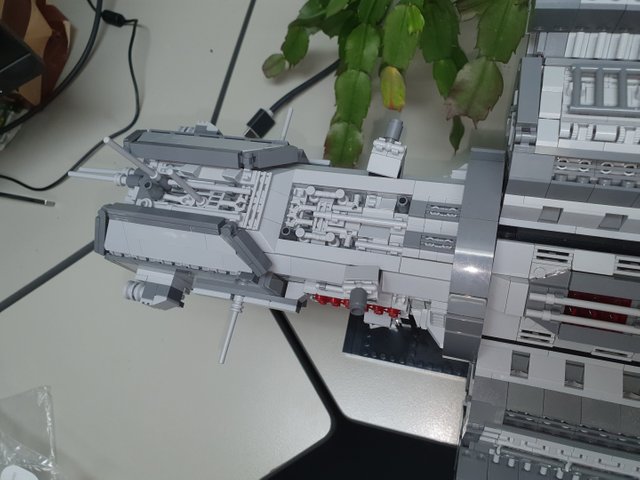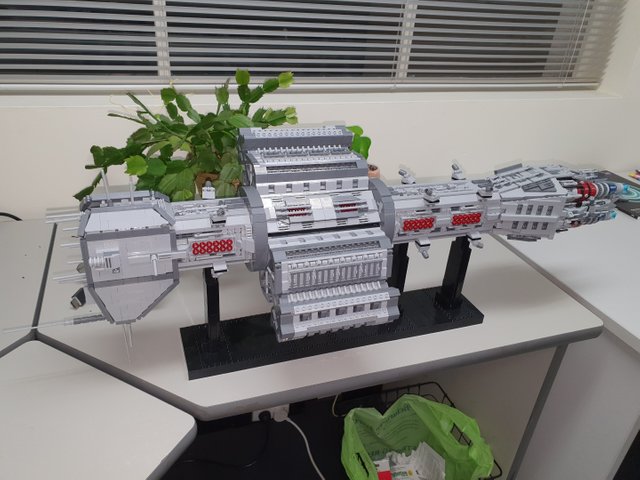 Until next time, Leg Godt - Play Well