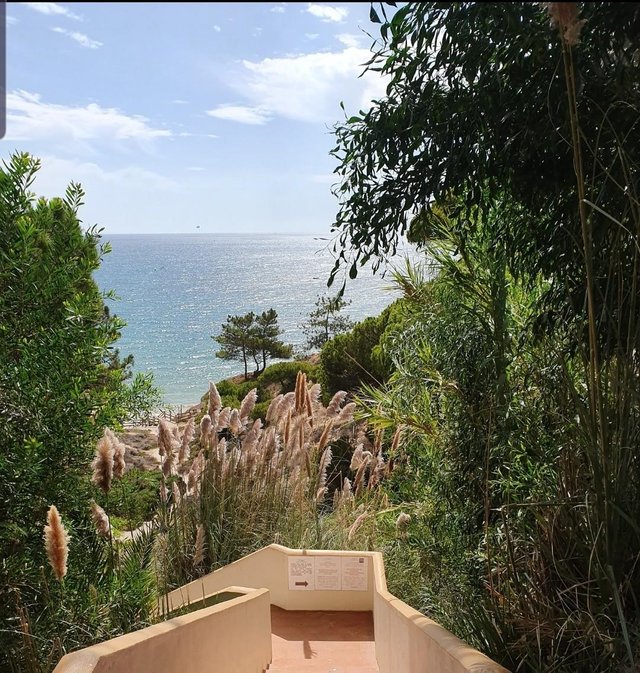 It's our first couple of days down in the Algarve with my family. It has been a different holiday the last 2 years with a toddler in toe. Grace is 3 now and she likes the water. Our resort has plenty of baby pools and even has two little water parks to choose from. The sun safe swim suits are the business so all we have to cover is her feet and hands. The arm bands go on and off we go. We both take turns going into the water with her but both of us are watching her like a hawk. Grace is 3 next week and she is beginning to gain confidence. She has taken a liking to a waterslide and it happens to be the biggest one. It's open air with a few turns. I get stuck half way down and I have to grab the sides to push us down. It is fairly harmless but you do drop into quite alot of water. Just yesterday my wife told me a story about a friend of hers that was going down a slide with his toddler. The man got stuck like myself but his girl kept going.He panicked as his girl was going to drop into the pool which was way too deep for her. He finally got free and he told my wife it was the longest few seconds of his life. Luckily someone at the bottom saw what was happening and grabbed his daughter. Safe to say I won't be doing that with her anytime soon.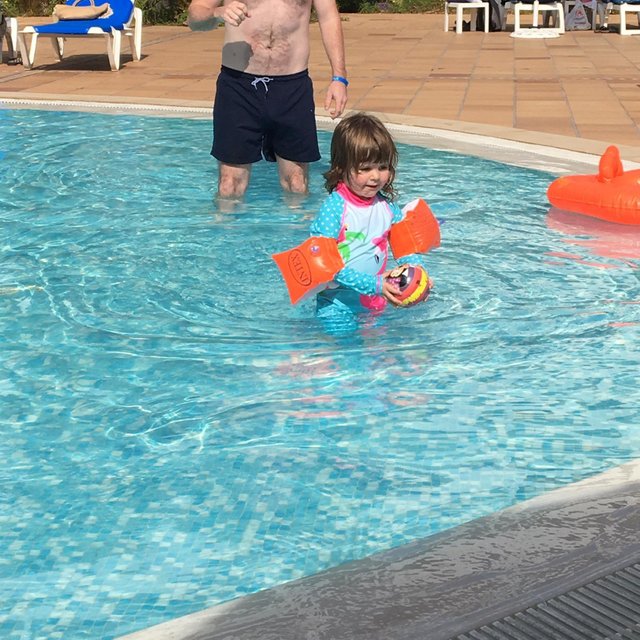 In the afternoon we went to another kids pool. A small bit deeper than the baby one. I was surprised the amount of kids Grace's age that were playing alone in the water while the parents relaxed. There were a few kids went under and I lifted them to safety and I became the designated life guard. There was a little guy going around in one of those dreaded hoops. After a while Grace had enough and we gave her a jigsaw to do on a lie low. Suddenly there was a big commotion in the pool. Hoop boy had capsized but he was unable to turn himself back or escape from the hoop. His mother jumped inna lifted him out. We were all abit worried but the boy was fine. The mother was not in swimming attire and I think her phone was in her pocket also. It all happened in a split second but it gave me another warning. A split second is long enough for those little lungs under water. A lesson learnt on the first day of our holidays. Dont buy a hoop for your child . Stick with the armbands.
Why is that boy crying daddy? asked my little one.
Because he nearly fucking drowned.
Oh it's because he lost his toy tractor honey and he got a fright.
Why is his mammy crying daddy?
Because her iPhone is all wet and broken now
This part was true.
Now I know why my mother used to be worried when we ever went near the sea. I am a parent now and it is not a nice feeling. I was always very weary of water and the sea but I think it's a good thing to be a bit weary of it.