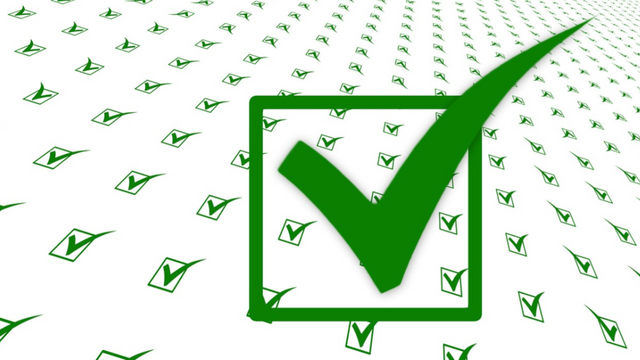 ---
I started a challenge of taking 100 days off to mainly focus on my health and overall personal development and used this account as a personal blog to keep track of all my activity. I enjoyed it and continued afterward trying to build better habits and find a good balance between health, fitness, work and my personal life....
---
I succesfully completed my 3+ days 80 hour water fast experiment and it sure was interesting. Near the end I started getting some signs it was time to end it as I didn't sleep all that well in the last night and I started to feel my hearth bounce a tiny bit more that usual. During the 80 hours, I never really experienced any servere hunger signes and it was overall way more easy that I expeced. I did feel a bit dizzy when standing up too quickly at times which is a known symptom. It is something I have on occasion when eating normal because I have a rather low blood pressure by default.
Today it will be a matter of very slowly starting to re-inroduce very light food again starting with soup and eating some food that contain a lot of pro-biotics later on. I did get my weight down from 66.5kg to 63.8kg and keeping that off while eating again will be my main objective the next couple days.
Overall I'm quite happy having done this experiment and will hopefully see some more benefits the coming weeks. a good side-effect is also that I spend 0€ the last 4 days so in terms of money saving it's definitely a tool. I don't think I will do it again anytime soon, but I will likely do multiple 24hour fasts or intermittent fasting eating just 1 healthy meal a day in the future.
---
365 DAY HOT YOGA CLASSES | JOINED: 31/100 (Day 147)
---
| Day | Bed Time | Awake | Out Bed | Weight | Expense |
| --- | --- | --- | --- | --- | --- |
| 14 Mar | 00:00 | 08:40 | 09:50 | 66.5kg | 0€ |
| 15 Mar | 00:30 | 08:40 | 09:40 | 66.1kg | 6€ |
| 16 Mar | 00:00 | 07:20 | 08:30 | 66.2kg | 22€ |
| 17 Mar | 23:40 | 07:40 | 08:40 | 66.3kg | 0€ |
| 18 Mar | 00:20 | 08:00 | 08:55 | 65.9kg | 0€ |
| 19 Mar | 01:30 | 07:45 | 08:30 | 66.2kg | 25€ |
| 20 Mar | 01:30 | 08:20 | 09:15 | 66.2kg | 4€ |
| 21 Mar | 02:00 | 09:20 | 10:00 | 66.3kg | 13€ |
| 22 Mar | 00:00 | 08:20 | 09:15 | 66.5kg | 6€ |
| 23 Mar | 01:00 | 08:20 | 09:30 | 66.3kg | 0€ |
| 24 Mar | 23:00 | 06:30 | 07:30 | 66.2kg | 0€ |
| 25 Mar | 01:00 | 08:00 | 08:45 | 66.3kg | 6€ |
| 26 Mar | 01:00 | 08:20 | 09:25 | 66.5kg | 0€ |
| 27 Mar | 23:00 | 07:00 | 08:00 | 65.4kg | 0€ |
| 28 Mar | 23:00 | 08:30 | 09:00 | 64.8kg | 0€ |
| 29 Mar | 23:00 | 06:00 | 06:30 | 63.8kg | 0€ |
---
| Day | Daily Steps |
| --- | --- |
| 1 | 7565 |
| 2 | 6198 |
| 3 | 7422 |
| 4 | 8105 |
| 5 | 7422 |
| 6 | 9261 |
| 7 | 3450 |
| 8 | 5645 |
| 9 | 2674 |
| 10 | 10000 |
| 11 | 11000 |
| 12 | 2387 |
| 13 | 3546 |
| 14 | - |
| 15 | - |
| 16 | - |
---
| Objective | 10 | 11 | 12 | 13 | 14 | 15 | 16 |
| --- | --- | --- | --- | --- | --- | --- | --- |
| Plant Based | v | v | x | v | v | v | v |
| Supplements | v | v | v | v | - | - | - |
| Walk | v | v | x | x | - | - | - |
| Productive | v | x | v | x | v | v | v |
| Clean | v | v | v | v | v | v | v |