Hey JessTexters
Instant messaging has been a revolution around the world with developed and developing markets embracing this cheap and easy way to communicate with one another. The instant messaging experience has closed the gap in communication and is now a media-rich experience. As Google plans to roll out RCS very soon we will see SMS and MMS finally be obliterated as we move to a fully instant messaging environment.
I'm pretty upfront about how shitty I am at communication, I don't particularly like texting unless its a really interesting conversation or something that is time-sensitive and important. Other than that I will just read and move on if that sometimes I don't even read it.
Let's be honest here, 99% of what is sent via IM's are total garbage and its all attention-seeking with people trying to look for others to suck into their black hole of bordem.
The circus is open 24/7
By responding you keep feeding the beast and so the cycle continues. Let me tell you, your IM's are NOT special FFS. If you completely stopped IM'ing people guess what? they will find someone else to IM, it's all about chasing this dopamine hit of getting a response rather than the context of the response. These people have become notification addicts.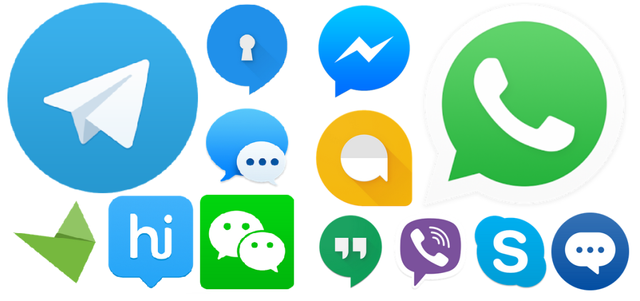 Image source: - vu2ikl.wordpress.com
IM shame
I've also had to endure a lot of IM shaming. As I've said earlier I don't particularly respond and when I see people in public they will remind me of that fact as if I'm some kind of social outcast. I can't understand why people are so obsessed with finding useless ways to spend their time. Then on top of that wanting to suck you into their world of nothing when you could be busy doing something you actually enjoy.
IM freak out
IM's have also messed with peoples brains and they expect instant responses which are pretty silly. If you don't respond they default to something bad must have happened to you. As if a few years ago the world didn't have these tools and you would have to wait.
I guess what I'm saying is we should start to live on our own time, do things by our own accord and stop letting people, devices and notifications dictate how we use our time. IM's are a great way of keeping in touch, but it shouldn't be the only way we keep in touch.
Let's connect
If you liked this post sprinkle it with an upvote or resteem and if you don't already, consider following me @chekohler


---
| Buy & sell STEEM | Donate LikeCoin For Free | Earn Interest On Crypto |
| --- | --- | --- |
| | | |