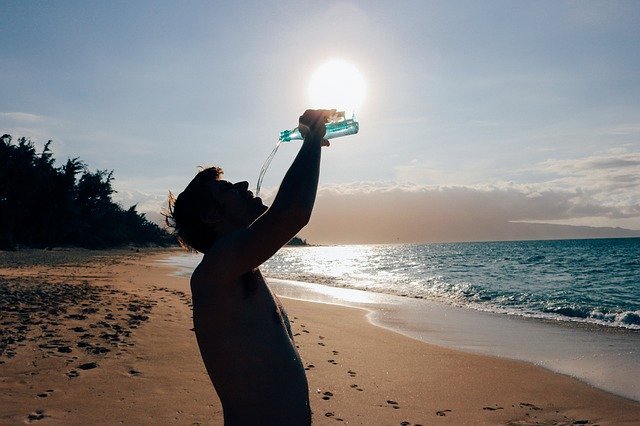 I Will See The Light Of Another Day Again
Relief At Last Again
There is a much difference now with my dialysis, in-between sessions that is, I am not as breathless as before thanks to my effort in having a say about how much fluids that the nurses would remove from my body. It is really hard to trust someone like in dialysis, the nurses especially in my case where I could not tolerate a fluid overload anymore because I simply get too breathless for the reason of my backbone squeezing my internal organs.
My nurses isn't factoring much of the variables that is happening to my body. To them if I got the crashing blood pressure at that level of weight then that will be my dry weight not factoring that I am not comfortable already with that particular weight. So I just suffered in fluid overload before and after my dialysis treatment until I came to a point that now I have to write a waiver stating that the hospital nurses, staffs, admins, and owners of the hospital will not be held liable about the complications that I will get for the dialysis settings that I want to be done.
Basically it means that now I can say on how much fluids to take from my body and how fast the blood pump will spin which is not that fast really, we just have a lower medical standards here in my country and it is a fact that the nurses are playing safe with the dialysis treatment so in effect the turn-out of the patients are fast, most of them die quickly.
_Dialysis Is Like A Monsoon rain After A Heell-long Dry Season
Now I can be cleaned satisfactorily relative to what I had before which had made a better difference in my well-being if not only about that nasty side-effect that I am experiencing with my Parathyroid medicine. I could be enjoying life more with regards to my appetite but I have to continue in taking it because it does save me from having to suffer joint pains all over including my tailbone.
And of course I am super excited about my dialysis meal, my appetite just turn on like a switch after being hooked-up for about an hour. My mother is very prompt in delivering me my dialysis meal at around one hour after being cleaned with my blood. I will then eat to my heart's delight, I just anyway eat more rice than the few pieces of meat which is contained in the rice bowl meal.
Unfortunately my appetite just goes into crapper again after dialysis, I began to struggle again in eating my meals even with that same meal form the convenience store that we buy my dialysis meal from which is why I tend to get excited at dialysis even though it does make me worry if my blood pressure usually goes down near the end of the treatment.
If only I had the same quality treatment and information about what will happen to my bones then maybe none of what happened to my body had happened. Now I am in a difficult mess that is both hard to manage financially and physically.
I am just fortunate to be a part of #steem #steemit community which is saving me from completely getting swallowed by my own health problems. At least I am not depressed and I am continuing this fight until my tough nut body gives way and at that point I am at rest, no more worrying, fears, tears, and sadness.