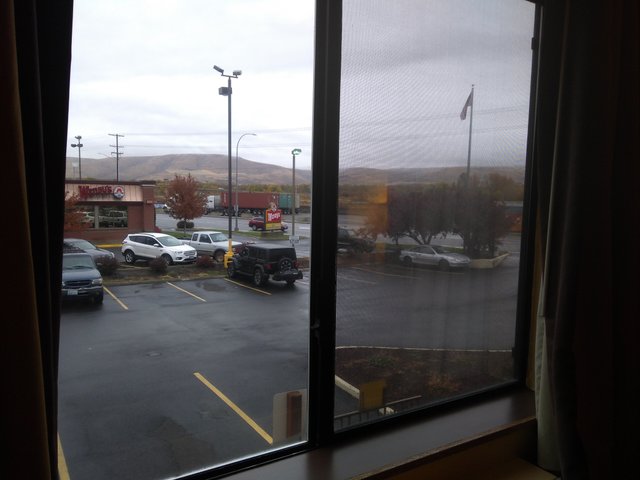 Yesterday was just off. Started the day with @stryeyz driver side tires having lost air overnight so she had to get new tires for the car. This put a damper on our plans to leave the house by 3pm. It wasn't until after 5pm that we were on the road.
I was able to get some more wood split, but only a few rounds. I spent more time on packing, and waiting for the tires to be done. I picked J up from school so he didn't have to ride the bus.
We got on the road and made good time to Ellensburg. This is the view out of our room. The interstate is right out there and we are at the foot of the Cascades.
Today we are going to go wander. Bookstores, sight seeing the gorge, Iron Horse Brewery, Junk-tique event, and silence with no kids.



11210

Daily Activity, House Chores, Walking, Yard Work