Just a Mediterranean style salad but so nourishing 👌❤️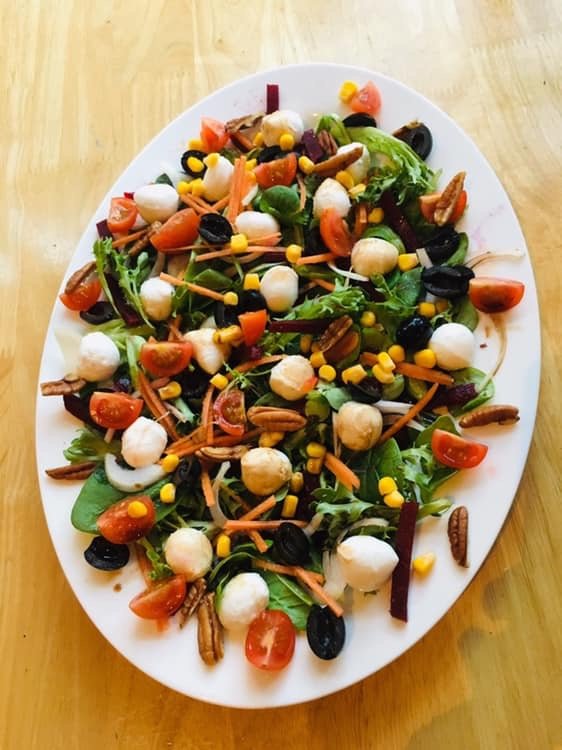 The main Characters are Mozarella balls, olives and pecans😁
Than we have tomatoes, carrots, beetroot, rocket leafs and sweetcorn.
My salad sauce - Balsamic vinegar. I didn't get chance to make salad dressing because I was already dribbling over the plate😂😂
I split this in half and had it the next day with shop bought cooked chicken breast and buckwheat groats 😉👌
...........Polish translation.........
Niby tylko sałatka w stylu śródziemnomorskim, ale tak odżywcza 👌❤️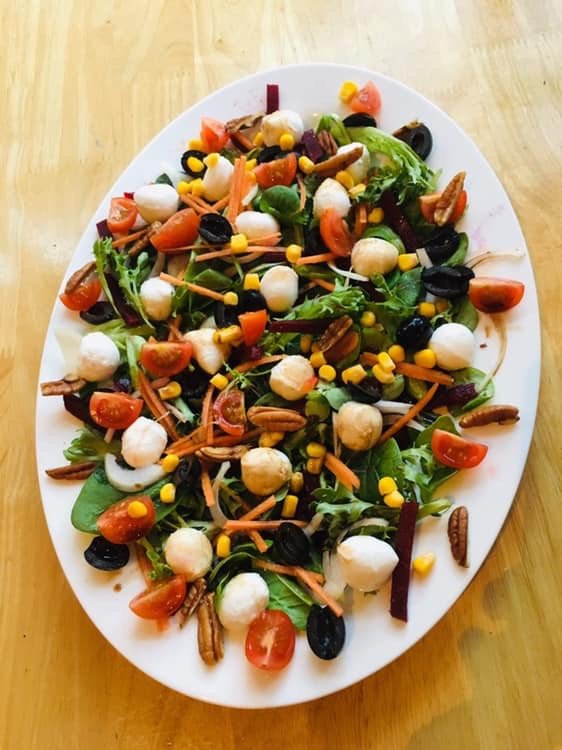 Głównymi bohaterami są kulki Mozarelli, oliwki i orzechy pekan😁
Mamy tez pomidory, marchew, buraki, liście rukoli i kukurydzę.
sosu nie ma, bo ocet balsamiczny pasowal mi tu bardziej.
Tak naprawde to Nie miałam okazji zrobić sosu do sałatki bo bylam za bardzo glodna I juz mi slina prawie ciekla 😂😂
Podzieliłam to na pół i jutro zjem z gotowaną piersia z kurczaka i kaszą gryczaną 😉👌
A co u was na obiad?