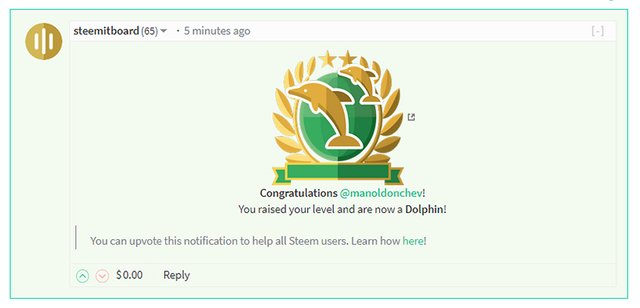 Milestones rule my day sometimes. Focus on the path ahead? Not that easy. At least it wasn't for I wanted to reach 5k SP before the end of the year pretty bad.
And I did today. They sent me this badge and all. Officially a dolphin. Was that enough?
Not yet. I had some small delegations. I wanted clear 5k SP above my delegation minus. So I was eager to sell some assets for Steem. That being mostly Steemmonsters A.K.A. Splinterlands cards, Next Colony Stardust and a planet...Things that came from games on the blockchain, really.
But I have decided to put more focus on creating content and curating from now on. Reduce those gaming sessions. Focus on life away from the keyboard as well.
It's so pleasant to read a paperback book on the couch...
As surely dolphins can afford. And so can the rest. So why not do it more?
Anyway, thank you all! So many people around here who help me and whom I am happy to help. If you think I'm talking about you, then I am. I shall not mention people since I don't want to make the rest feel forgotten. I value each and every good-intending person who works for betterment.
Let's continue growing together and make good things happen!
Peace!
Manol