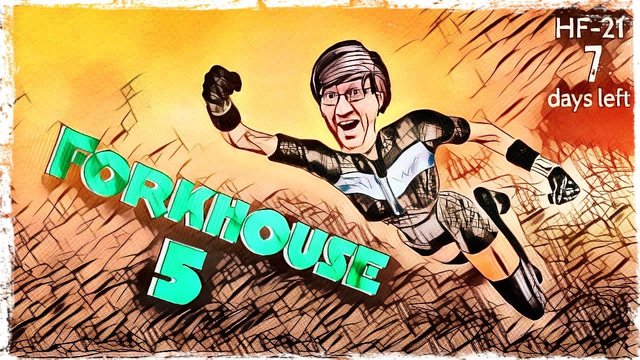 With Hardfork 21 now a mere 7 days away our feeds will be littered with nonsense from people telling us how it is going to be when it hits. It would be churlish of me not to join in.
Join me in this most ambitious series yet...

Baaaaaaaaaaaarrrrrppp!
I mashed my hand down repeatedly on the car horn at the traffic in front of me. It was gridlock, nothing moving.
I slid my window down and leaned out to yell.
Come on. Come on. Come on!?!?
Didn't they realise what was happening? Why did no-one seem to care??

Fuck it.
I slammed the car into reverse and careened backward, smashing into the car behind me with a crump.
I shifted into first and jammed my foot down on the gas.
With a tortured screech my car untangled itself from the mess of the car behind and leapt forward.
I aimed at the barrier shielding the road from the embankment and with a throaty roar the car leapt through it and into the air, wheels spinning.

Groaning, I spat out some dust and rolled to my feet from the roadside where I had leapt clear at the last minute.
Some people had gotten out of their cars and were staring in shock at what had just happened.
Can't you see it!?! Seven days!? Seven days and all this...
I waved a hand frantically at the cars, the road, the cityscape beyond.
All this will be gone!? The old ways will be gone. Nothing left...!?
A man ventured forward and reached out as if to gently take my arm.
I bared my teeth in a snarl and he backed off hurriedly holding his hands out placatingly.

All of this, it will be NEW STEEM!! Don't you get it? Don't you understand?
The sheeple gazed back impassively. They didn't know or lacked the ability to understand the storm that was coming.
I saw someone on their phone, gesticulating at me and talking animatedly. In the background I could hear sirens and the whup whup of an approaching helicopter.
Maybe it was the DAO or the much touted New Flaggers.
They weren't getting me so easily.
I tensed and leapt...
Somewhere else.