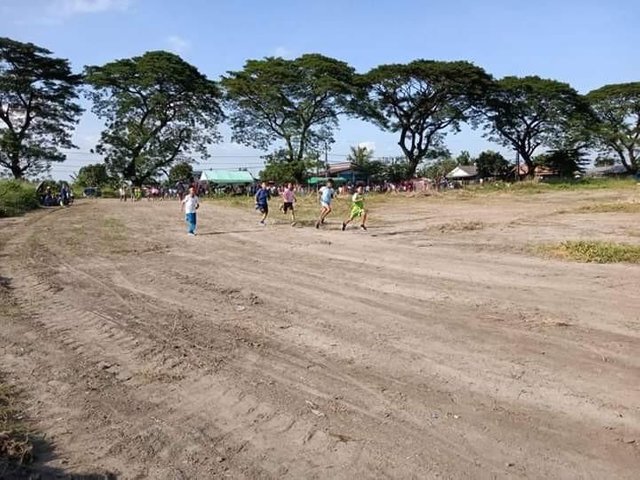 Hello my steemit friends this event was from yesterday in Northville place Athletic Meet for elementary students. The one on the left side wearing jogging pants is my grandson, Mig. We prepared early because we do not want to be late or miss this event because Mig, my grandson had missed a lot already in school when he was confined in the hospital for 10 days. He suffered from dengue fever like I had said on my previous post. His mom is busy with work and is a few miles away that is why I am here to fulfil my duties as a grandmother. My grandson could be one of the youngest and smallest but he shows potential and gets to qualify on most athletic events he signs up for. Being a hands on guardian I had to guide him. We know how unstoppable and sometimes unreasonable young children could become especially when they want to do something.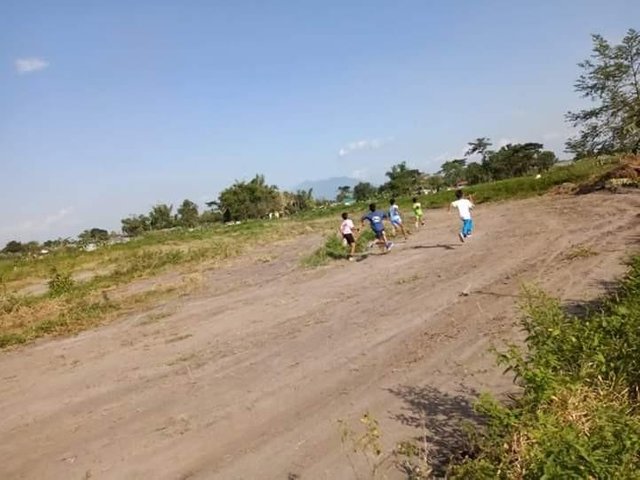 I took a photo of that long stride, I captured a few to keep him inspired needless to say that he had just recovered from dengue fever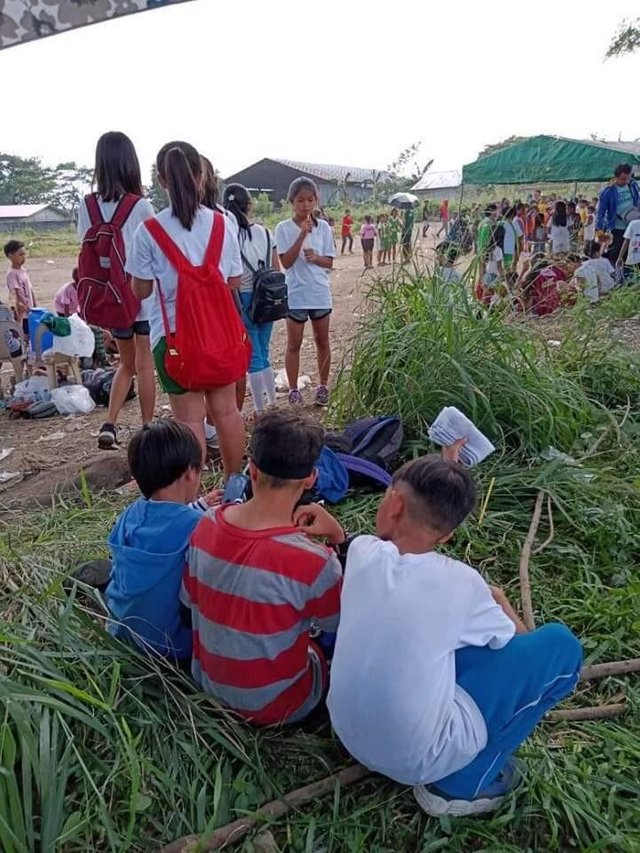 Taking rest to prepare for their next event. I am very protective of my children and much so with my grand kids. I was the one looking after him for 10 days in the hospital. Sleepless nights because I'm worried his platelet count is a bit slow to improve but with faith and prayer plus encouraging family my son got better. I didn't want him to join in the Athletic Meet but he said he is feeling better than ever. That will to fight and go on made me smile and learn something. Us adults can get sidetracked at times and some lose the will to live because of life issues. Maybe we can all learn from little children so let's take each opportunity to be with them. Guide and understand them before making a quick judgement.
Thanks for dropping by
Gus
The doctor allowed him to join and issued a clearance that he is fit to join as required by the team coach