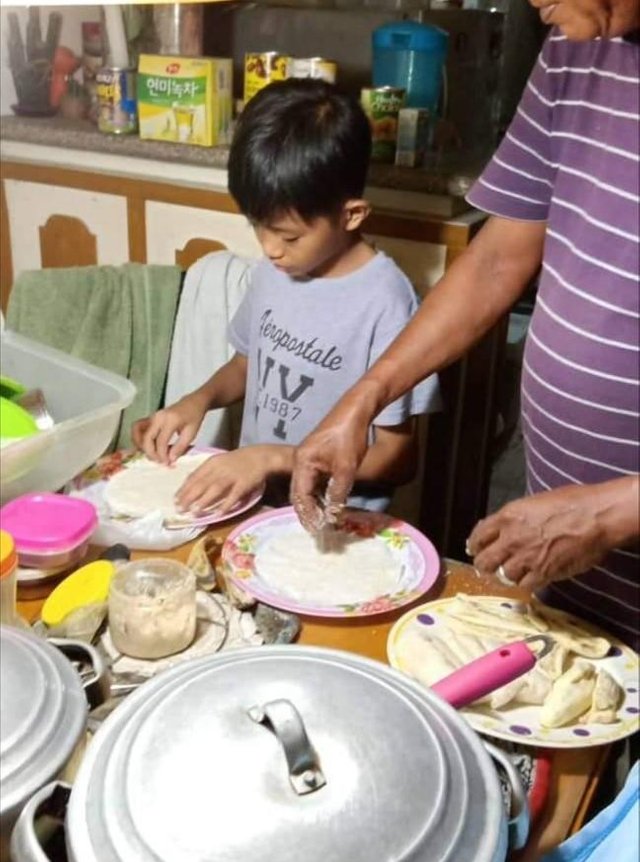 My grandson preparing turon guided by my husband
Hello Steemians,
I was talking about Mig my grandson on previous posts, here you see his curiosity once again. After recovering from dengue he is definitely back. He knows what he wants and pursues them with whole heart. He is into volleyball and running and dancing. Here at home he is always curious and observes the adult cooking. There are times when I just get surprised he fried an egg for himself. He is still young and clumsy and could get into minor accidents in the kitchen who knows so the moment I realise he got interest in cooking, I made sure he was properly briefed with basic safety and food handling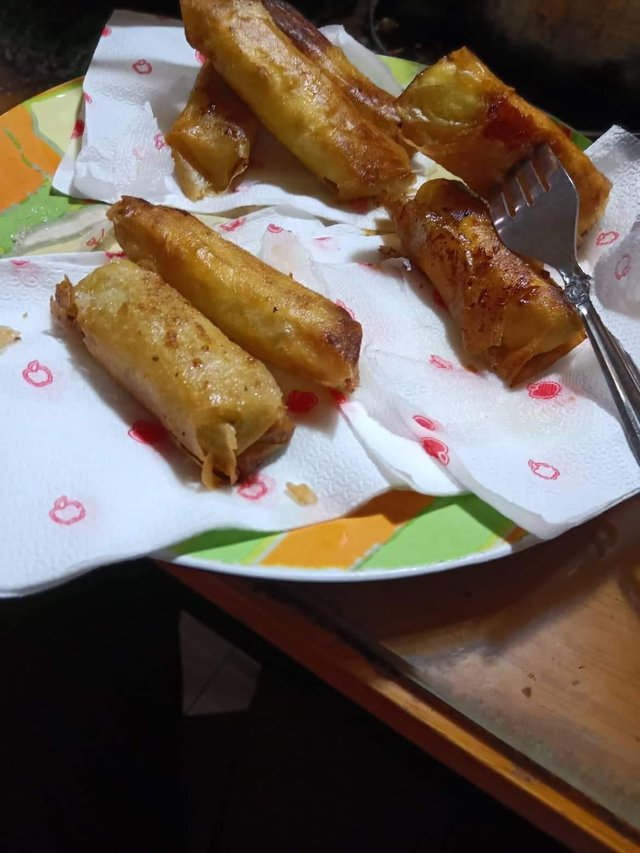 A turon is a fried ripe banana wrapped in a crepe like wrapper then glazed by sugar. Same wrapper we use for spring rolls. The banana we use is starchy, the usual sweet ones we know are not good options.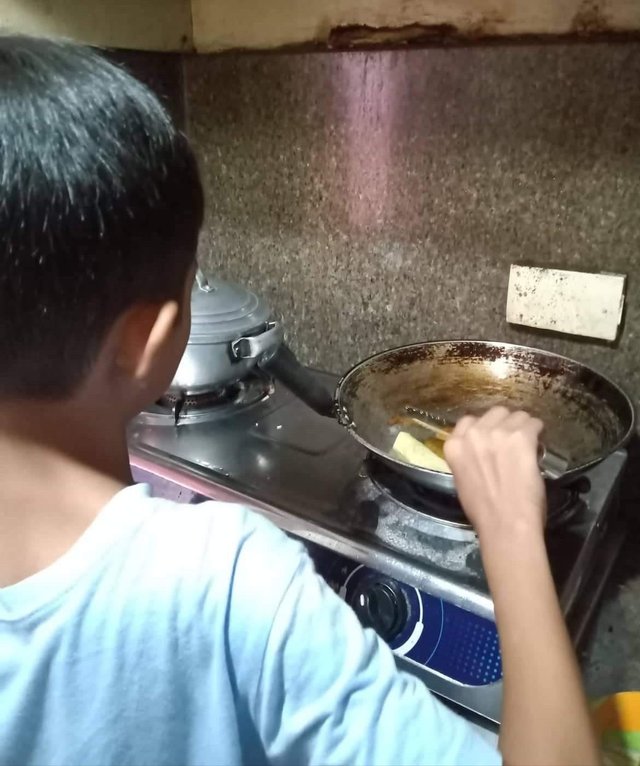 Frying in medium low is fine so Mig would be safe while learning to cook it.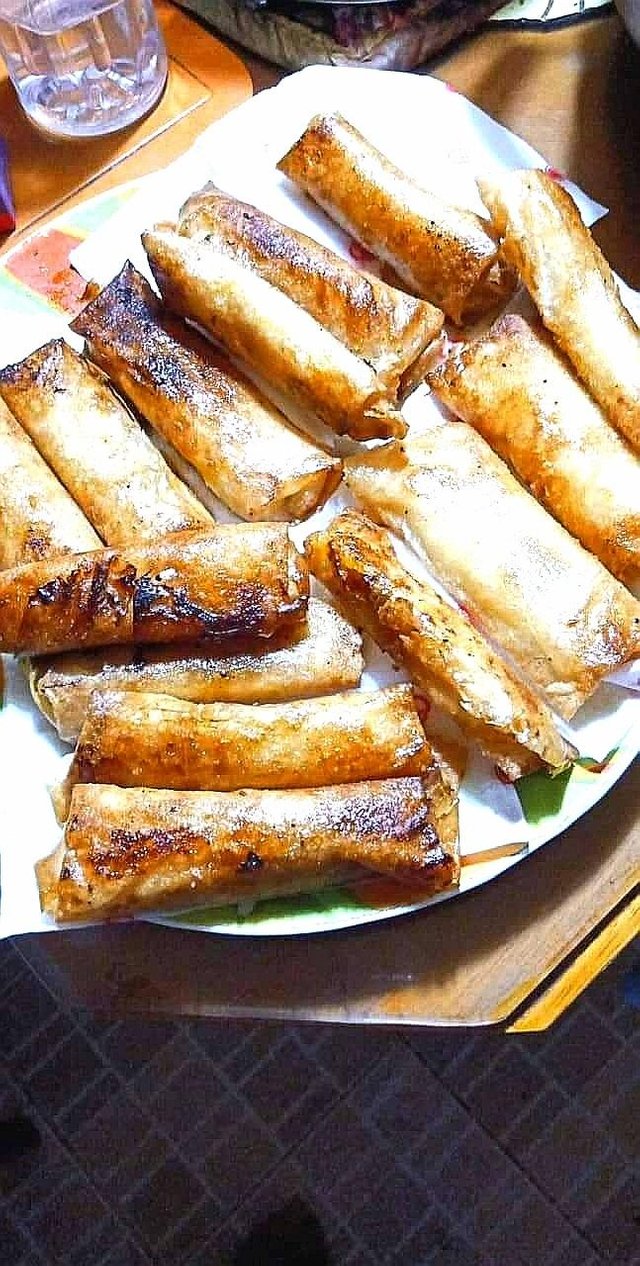 Most are soggy and some burnt but no worries as this is a good learning experience for our future kitchen helper. They tasted like turon of course never minding the texture. Not bad for a novice kitchen helper. We shared them together for our afternoon snack
Thanks
Gus