As I'm sure most of you have noticed @pifc has been without any posts for a while now. It wasn't supposed to happen this way, but life kind of tossed me a curveball to say the least.
While we made our final push to get the store open talk about shelter in place orders started and I went into full blown panic mode. Sources I knew and could trust warned me I would be lucky to get 1 full weekend of being open to make sales before I'd have to shut down as a non essential business. I stopped everything that wasn't related to the store cold turkey and focused all efforts on getting open and getting some cash in the door.
Since then it's been a mad dash to continue to stay afloat, talking about working for 12-18 hours a day 7 days a week. We more then doubled our monthly overhead by taking on the store which was a big risk even in good times...but seriously timing couldn't have been worse!
While treading water ourselves we also have other family and neighbors that we are trying to help the best of our ability. Will be doing some posts on my personal account when things settle down about this, but know that while I can't be here trying to give an outlet for people to Pay It Forward, we are living this in the real world each day. From shopping for elderly neighbors to keep them out of stores, to driving around picking up masks for family with medical jobs that aren't being provided masks, to bring a meal and cards to a neighbor on Easter because she was going to be alone we are doing what we can.
It's hard to be barely surviving, yet know that others are even worse off then you and need what little you can give...how I hate being in this position to not be able to do more.
That all said, this isn't a permanent closure of @pifc. It's just a break to hopefully allow me to keep my Business from going under before we even really got a chance to open the doors. For right now all we can do is keep swimming forward as it feels like if I stop even for a minute we will start to drown.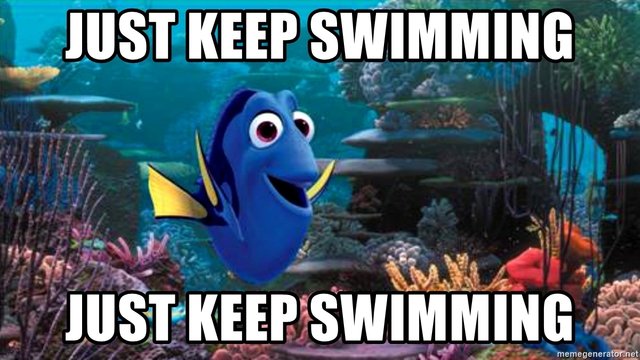 Sorry for the way this all happened...I really miss everyone!