I had a conversation with a man from work that broke my heart. The short version of the story is that my friend is helping his adult child work through some tough times. His child has made some poor decisions in life and is now living with the consequences of those decisions.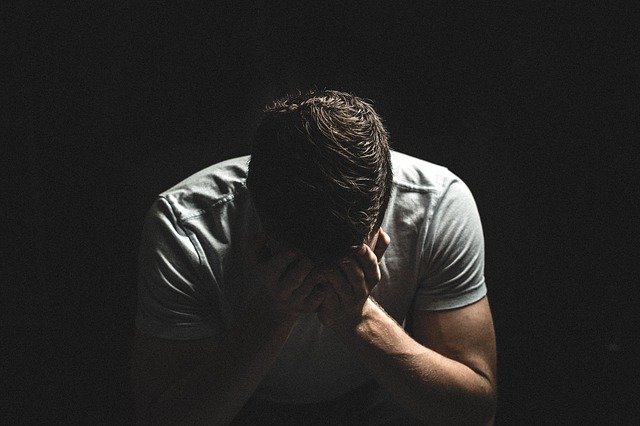 Image Source
Hiting Rock Bottom
People often talk about hitting rock bottom - a time when a person feels like things cannot get worse. Hitting rock bottom is a wild ride because of all of the wrong choices and/or insurmountable obstacles that keep pulling you down and down and down.
The only positive about hitting rock bottom is the opportunity to change course. When you are at "true" rock bottom, the only direction to go it up. But making that life pivot requires a catalyst. Sometimes the catalyst is a personal choice powered by determination and a community of support. Other times the catalyst is an unexpected blessing by a friend or stranger.
"This Is Stupid"
My friend from work has found solace and support from a lady in our community who can sympathize with his daughter's situation. This lady has shared her struggles and stories of triumph as she battled with an addiction that plagued her young adulthood. Today she enjoys freedom from that addiction.
As she told her story, she remembered the day that she reached her "this is stupid" moment. At rock bottom, she looked around and realized the stupidity that she had been embracing - her "stupid" actions, her "stupid" relationships, and her "stupid" destructive behaviors.
Embracing Your "This Is Stupid" Moment!
Having a "This Is Stupid" moment is often an admission that our past or present actions are wrong. Our human nature struggles with admitting wrongdoing. We struggle because of pride.
That why "rock bottom" is so powerful. It is even strong enough to break pride to pieces. And at that moment we can confess "this is stupid" and start a new path. We need to embrace our "This Is Stupid" moment.
The Cycle
The cycle below is more anecdotal than scientific
the slippery slope - entry into the cycle
committed to the cause - justifying the actions, attitude, and behaviors that will create spiraling
"not a problem" - denying the spiraling
hitting rock bottom - embracing the "this is stupid" moment
the hard work - committing to making a change and building strong foundations of change
rehabilitation or re-entry - either living a victorious life or rediscovering the slippery slope
Final Thoughts
Life is hard. There are always obstacles, challenges, trials, and temptations. One thing that encouraged me today is that my friend deeply loves his child.
Did he ever wish for his child to walk this path and face these challenges? Never.
Is he willing to walk alongside his child (let go of his own pride) so that he can show love? Definitely.
When people hit rock bottom, they need support because the journey out of the mire and mess will be challenging. They need to feel loved because rock bottom is not a loving place. They need a new purpose because the old ways of life did not provide any. They need to embrace the "This is Stupid" moment and then move on.
Thanks for stopping by. I look forward to hearing from you in the comments section.