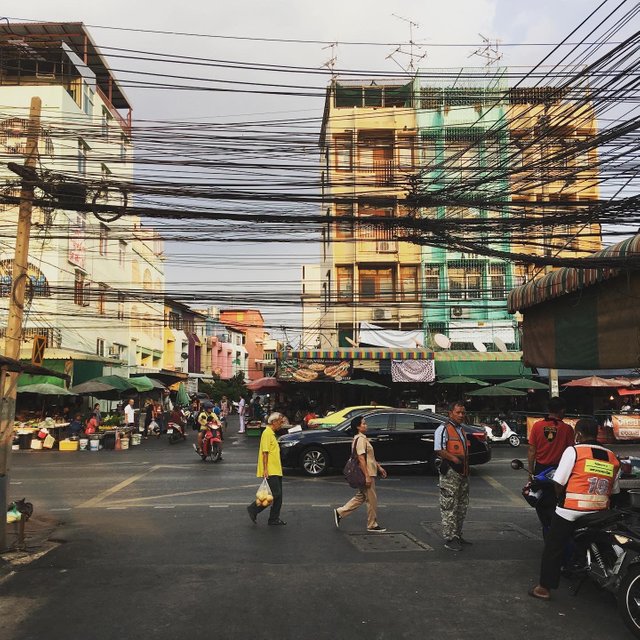 Everyone's got a hustle; everyone has a gig. Selling things just to make ends meet. Others are more fortunate, but most are trying just to get by. Shop owners staying open late hoping one last person will walk in to buy something.
A few hundred Baht here or there to buy food for the week and support the family. Most people live in their shops. All day and all night; a never-ending cycle constantly set on repeat. Their homes are either attached to the front of the shop, or just upstairs where they lay their head to wake up and do it all over again.
The livelihoods are much different, but the sort of things I'm witnessing is all but a norm. Back home, it's quite different. An American who is used to life in the states would be lost just for a day, wishing they were back to having it all so easy.
There are many countries in the world that live in this regard. They're all distinctly different, yet the underlying characteristics of each are readily comparable. Third world attributes leading to a more difficult way of life make it hard for people to get a head start. Most things I'm witnessing thus far are strictly regulated back in the states.
Things like food safety, open burning, air pollution standards, and water quality are essentially non-regulated here. I've seen plenty of food sitting out that should either be hot or cold, people burning trash on the side of the street, thick flumes of smoke filling the air, and sewerage systems dumping directly into public waterways. The people are essentially living under these conditions, not knowing the implications it carries long-term. Well, they likely know, but simply cannot make the necessary changes for sustainable improvement.
I understand they may be less able to make essential changes to mitigate such ramifications on health, but it all goes to show how lucky developed nations truly are. Even developed nations, however, struggle with the same issues, but on a lesser scale.
As underdeveloped nations continue to become more adept to these sorts of concerns, it will hopefully lead to a more stable lifestyle for many who may be struggling. The economic development of many SE Asian countries are changing for the better with increased tensions between the US and China, among various other reasons.
All I can truly say is that this trip has been an eye opening experience. I've seen impoverished places, but the magnitude of SE Asia is a whole different level. Population density here is through the roof, so the degree of significance appears that much more consequential for the people.
Posted using Partiko iOS