Good morning Esteemians,
Today, I am talking about the miracle of a healthy sleep for all of us. This good night's sleep helps you to avoid the stress and illnesses of your busy lifestyle.
The value of healthy sleep
According to Ayurveda, there are three essential elements that sustain life. Food, sleep, and celibacy. The current busyness is less concerned with the sleep factor. But according to Ayurveda, there are 13 speeds that the body needs to endure if it is to keep our life healthy. Sleep is one of the main factors. This means that poor sleep can lead to poor health.
In Ayurvedic texts, sleep is defined as a state where the mind is exhausted and the senses of the senses cease and man falls asleep. That is, sleep is a sign of tiredness.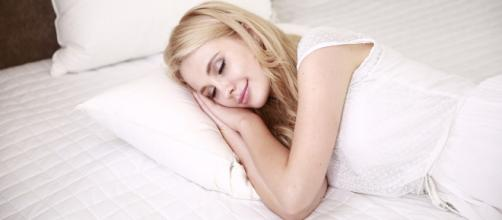 Benefits of life through healthy sleep
• Increased body power
• Personality development
• Mental health
• Surface of the body
• Intelligence development
• Health
---The ill effects of not getting enough sleep***
• Weakness of body
• Thinness
• Lack of personality
• Mental problems
• Neurological disorders
• Daytime tiredness
• Symptoms and symptoms
• Elimination of health
• Impairment of memory
Steps to a Better Sleep
• Physically and mentally clean
• Sleep in a well-ventilated place
• A brief meditation on mindfulness of religion.
• Get a light, adequate dinner.
• Use a light night dress
• Introducing sweet music.
• The bedroom is clean and relaxing.
Things to consider when getting a good night's sleep
Getting to sleep on time and getting up at regular intervals. (The best time for a person to wake up from sleep is around 4.30 am and 5.30 am
Many women are accustomed to having a short nap after lunch. It's not so good. This can lead to problems such as high obesity, mucous membranes and indigestion. This can interfere with your good night's sleep.
Hapy Sunday All.