Hello my dear friends, hope are you well this time. Today is friday, this our weekend. Every weekend i got free time.you guys know ,when i got free time then i blend in nature ,cause i am a nature loving person. this weekend i got free time but this day i also busy in my family.
---
Frankly, this time does not always go the same way.Today's weekend was really different to me because I was busy the whole time in my family business.this day i wake up early morning then complete breakfast. When I finished my breakfast in the morning, my wife handed me a small list and told me to buy it from the market.In fact, those working people are the only ones on the weekends to make the necessary home shopping.
---
Eventually I went to the market and did all the shopping from the list.I sometimes have to come to the market to really say that on this day of the week I find time to market.
---
The picture you see is right next to a sweet shop, when I was returning to the market when I was approaching the sweet shop, at that moment this boy called from behind.He told me to buy everything now, to buy a little sweet home.The boy requrst me in such a way that I was obliged to buy his sweets.I don't like sweet things too much, but when I came home today, it was nice when I eating that dessert.
---
Frankly, one of the things I want to tell you today is that sometimes small shops need to be marketed a little.Because there are many important things inside the small shop that will make you very happy.Honestly if I didn't buy sweets in that shop today, maybe this idea would not have come to my head, I would really consider myself blessed to buy sweets, and after so long I eating such sweet sweets.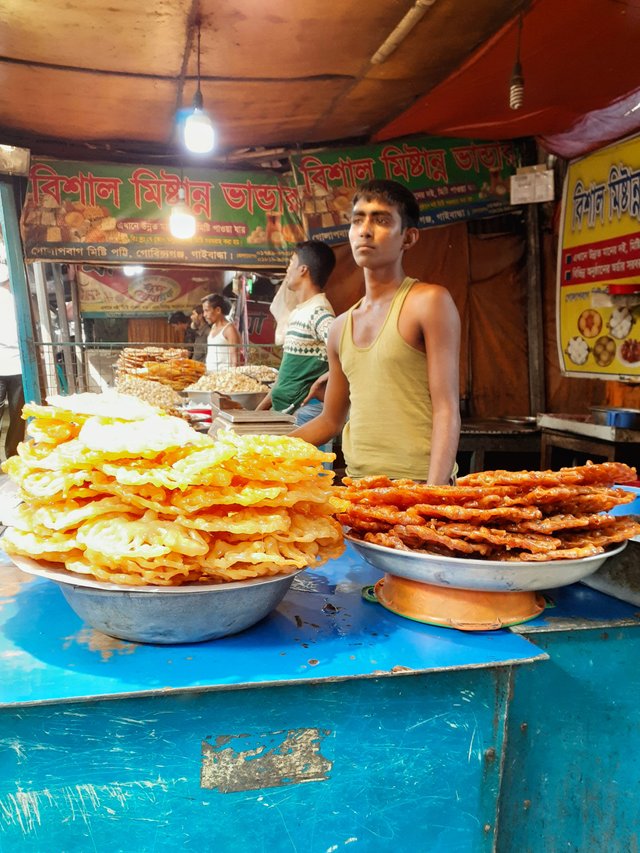 photography author.