Alright, I'm not actually drinking beer on a Sunday morning, but I did have one last night. I just didn't post about it.
Last week I came across a new craft brewery from Iceland - Einstok - and greatly enjoyed their White Ale. This week I went back to the fountain for more, and happened to find two new fountains! Icelandic Toasted Porter and Icelandic Arctic Pale Ale. For fear of missing out, I decided to pick up both. (apologies for the shitty picture - I wasn't in the mood to set it up)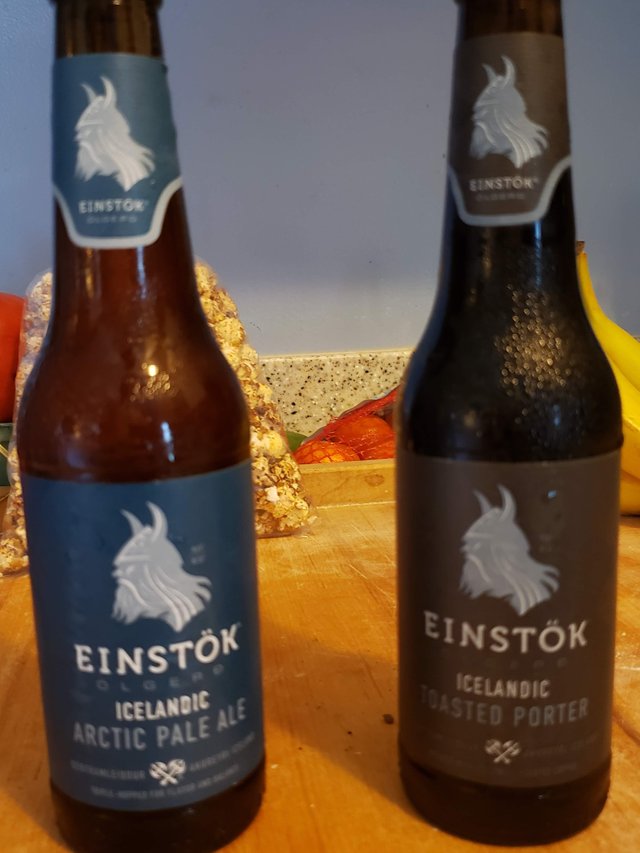 It was a hot day, over 100 degrees F in the "feels like your skin is about to ooze off your bones" scale, and since I usually enjoy a good porter in the autumn and winter, I opted for the pale ale. I'll save the porter for a thunderstorm (I'm hoping for this week!)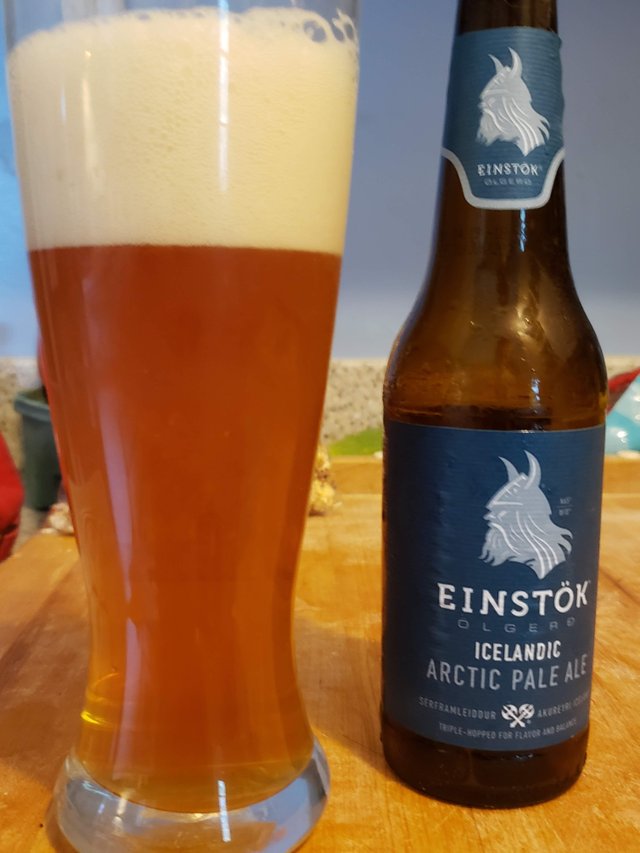 First thing, this beer isn't cheap. It's $14 for a six-pack, and it's $14 well spent and worth every penny. This pale ale had a great head and aroma and went down really well. I paired it with leftover pizza, which may not have been the best pairing ever, but I'm positive it'd work just as well with about anything else I put it beside.
Their website shows three additional brews I haven't seen yet, and I'm really hoping I'll be able to get my hands on their Winter Ale, in particular. I've yet to come across a winter ale I haven't enjoyed.
(c) All images and photographs, unless otherwise specified, are created and owned by me.
(c) Victor Wiebe